Attorney Jayde Logan Joins McKinley Irvin in Tacoma
Posted on October 05, 2018 03:47pm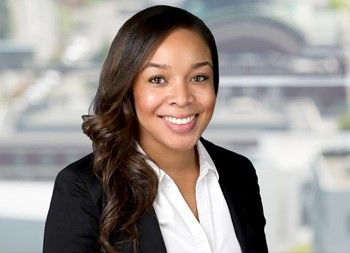 We are Pleased to Announce that Tacoma Family Law Attorney Jayde Logan has Joined the Firm.
Jayde Logan is an empathetic and skilled attorney with a passion for helping families and children. At McKinley Irvin, Jayde will help clients in Pierce County with divorce, legal separation, and family law matters involving children.
Jayde received her J.D. from New England Law in Boston, where she was awarded the Charles Hamilton Houston Scholarship and is a member of the King County, Washington State, and Loren Miller bar associations.
With the addition of practitioners like Jayde Logan to our Tacoma office, McKinley Irvin remains committed to providing exceptional family law representation with a focus on personal client service.
Click here to learn more about Jayde Logan >
Posted By
McKinley Irvin