Attorneys & Careers
We run the business. You practice law.
The firm works hard to connect attorneys with clients and provide unprecedented support, so you can concentrate your time on legal matters. This includes a consult generation program, paralegal and administrative staff, and professionals to handle billing, management, and business strategy. This unique environment lets you delve into your legal practice—and pays off in better results for our clients.
Be the Attorney You Want to Be.Whether you're just starting out or are a veteran of the profession, excellence is attainable at McKinley Irvin. We will invest in your career through training, mentorship, personal marketing, and business development. We also make it possible to develop a sub-specialty, work on complex cases, and develop leadership skills.

Experience the Forefront of Family Law.We represent a wide variety of clients, providing many opportunities to hone your practice through intellectually stimulating work. We encourage our attorneys to be entrepreneurial in spirit—to pursue leadership positions, publishing, public speaking, and other opportunities within our profession that interest you.

Access a Team of Skilled and Talented Peers.You'll have access to a group of talented, open, and resourceful attorneys who are there to help each other grow, solve problems, provide feedback, and benefit from each other's experience. We provide attorney mentoring, case strategy consulting, and advice on practice and career development.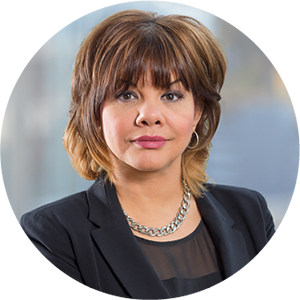 "We hire great people and allow them to be great. We endeavor to remove any obstacle that inhibits our attorneys from delivering the best possible service and legal representation to their clients."
-Teresa Foster, Partner in Charge, Vancouver
Learn More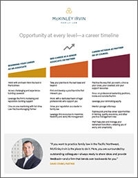 Download our Attorney Careers Info Sheet for more information on our amazing support and resources for attorneys, opportunities for growth at every level, and what makes McKinley Irvin a different type of law firm for family law attorneys.
"Marc is over-the-top competently, intuitively, caring, and responsive. I was so very pleased with my case handling with patience that ..."
Read More