Scholarships
McKinley Irvin is proud to support law students interested in pursuing the study of family law. We offer scholarship opportunities for Seattle University Law School students. These law scholarships promote excellence in family law.
Marc Christianson, Of Counsel, explains why we offer these scholarship opportunities: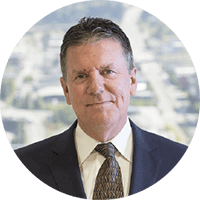 "Family law is an area of practice that touches on many other areas of law. We also work directly with people on matters that deeply affect their lives. Thus, it takes a special kind of attorney to be a leader in family law—knowledgeable, empathetic, and tenacious. We are excited to support students who have that aptitude."
Seattle University School of Law
A $2,500 scholarship is awarded annually to one 2L, 3L, or 4L student attending Seattle University School of Law. Interested students should submit a statement in their scholarship application demonstrating an interest in family law.
For more information or to apply:
The application deadline is April 30th.