Attorneys Amy Carei and Ashley Raymond Join McKinley Irvin in Tacoma
Posted on December 21, 2018 04:53pm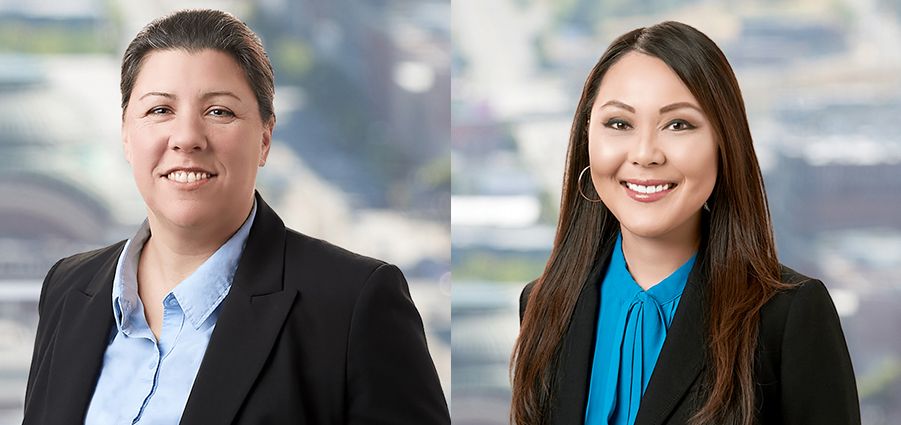 Family law attorneys Amy Carei and Ashley Raymond join the team at McKinley Irvin's downtown Tacoma office
Amy focuses her practice on divorce and custody matters, with significant experience representing families in crisis. Before transitioning to private practice, she worked with survivors of domestic violence. As a family law attorney, Amy is passionate about giving her clients the opportunities to create safer, more stable lives. She received her J.D. from Seattle University, is a Certified Mediator, and a Certified Guardian ad Litem.
Ashley focuses her practice on divorce matters, especially those involving family businesses. She is also experienced in negotiating parenting plans involving children with special needs. Having gone through a divorce herself, Ashley empathizes with her clients and wishes to empower them though the process to create a more positive future. She received her J.D. from Gonzaga University and holds an advanced legal degree in tax law from the University of Washington.
We are pleased to welcome Amy Carei and Ashley Raymond to our Tacoma office. By bringing such strong advocates to our team, McKinley Irvin remains committed to providing exceptional family law representation to the clients we serve.
Posted By
McKinley Irvin