4 Lessons We Can Learn from Celebrity Divorces
Posted on August 03, 2012 11:02am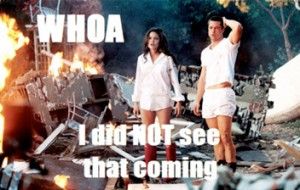 You may not be inclined to take relationship advice from celebrities - but they sure do know a lot about divorce.
Tom Cruise and Katie Holmes' divorce in 2012 has shown us that celebrities handle divorce in different ways, and each high-profile couple can teach us something about the best (and worst) practices of divorce proceedings.
Plan Before You Act
The divorce between Tom Cruise and Katie Holmes took a lot of people by surprise - including Tom Cruise. But Katie Holmes was prepared for her divorce. Instead of rushing into a divorce filing, Holmes took several steps to ensure her divorce from Cruise would proceed predictably.
Get advice from a professional. Before taking any action, Holmes consulted with a lawyer. Luckily for Holmes, her father is a lawyer.
Determine the logistics of the divorce filing. Holmes needed to decide the best state in which to file her divorce from Cruise. Cruise and Holmes spent significant time in California and New York, so both were an option. It's obvious that Holmes and her divorce attorneys did their homework - her decision to file in New York was likely due to how New York family law treats the issue of child custody and visitation, and perhaps other issues in the divorce important to Katie.
Come up with an action plan. Holmes' action plan was based on three things: working through issues and determining her personal goals before communicating her intentions to Cruise or the public, selecting the jurisdiction (state divorce law) that would optimize her odds for success, and controlling the public relations story to ensure the PR fallout was favorable to her and dicey for Cruise.
Find legal representation that can achieve your goals. In a divorce where stakes were high, Holmes armed herself with top legal representation. Holmes likely chose one of the top New York matrimonial and family law firm Aronson Mayefsky & Sloan because the firm had represented other clients in similar cases. Holmes' lawyer, Mayefsky, is well known for representing Peter Cook in his high-profile divorce from Christie Brinkley. Every town has a short list of top firms, and hiring the right one can make all the difference in a case. Holmes spared no expense to get a seasoned professional to bring a speedy and favorable end to her divorce proceedings - Cruise and Holmes reached a divorce settlement just 11 days after filing, with the vast majority of legal work having been done prior to filing for divorce.
And while we can learn some excellent "what to do" lessons from the Tom Cruise and Katie Holmes divorce, celebrity divorces offer many more lessons to help you avoid what not to do.
Close One Chapter Before Moving On to the Next
Jugglers put down their flaming torches before picking up their chainsaws. I wish celebrities had gone to clown college, because this is one rule they have trouble following.
Country music star LeAnn Rimes started an affair with actor Edward Cibrian while they were both still married to other people. If they had put out their old flames before turning on their chainsaw, they might have saved themselves from a couple of messy and complicated divorces.
Regarding Brad Pitt's alleged affair with Angelina Jolie while he was still married to Jennifer Aniston... well... once the media got a hold of it, they made quite a mess.
Get a Prenuptial Agreement
A 2010 survey by Harris Interactive revealed that only 3% of married couples have a prenup. Over 50% of marriages end in divorce. Those two stats don't really match up well.
Celebrity divorces make it painfully obvious how useful a prenup can be. Just ask Paul McCartney, James Cameron, Kevin Costner, Harrison Ford, Neil Diamond, Michael Jordan, or Stephen Spielberg, who each paid over $50 million to their ex after messy divorce cases. Spielberg wins: he paid his ex-wife Amy Irving a $100 million settlement.
If You Rush Into It, You May Rush Out of It
You might think that your best decisions are the ones you make when you're feeling spontaneous - you might be wrong.
Britney Spears (the expert on terrible, spontaneous decisions) was able to realize that her impromptu 2004 Las Vegas wedding to friend Jason Alexander wasn't her best move. She's competing for the shortest celebrity marriage out there - apparently "\"Till death do us part" only means two days.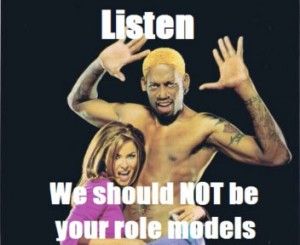 Spears might have been inspired by Carmen Electra and Dennis Rodman's 1998 Las Vegas wedding. However, their "spontaneous decision" to get married could be better described as their "over-served decision," as the couple was heavily intoxicated during the ceremony. After nursing a hangover for 9 days, the couple tried to call it quits with an annulment, but ended up staying married for 5 months until their divorce was final.
There you have it. There is something to be learned from highly-publicized celebrity divorces. While some do it right, and others do it horribly, horribly wrong, eventually everything turns out okay.
Posted By
Jamie R. Walker