How to Prove a Coparent Is Emotionally Abusing a Child
Posted on March 16, 2023 04:45pm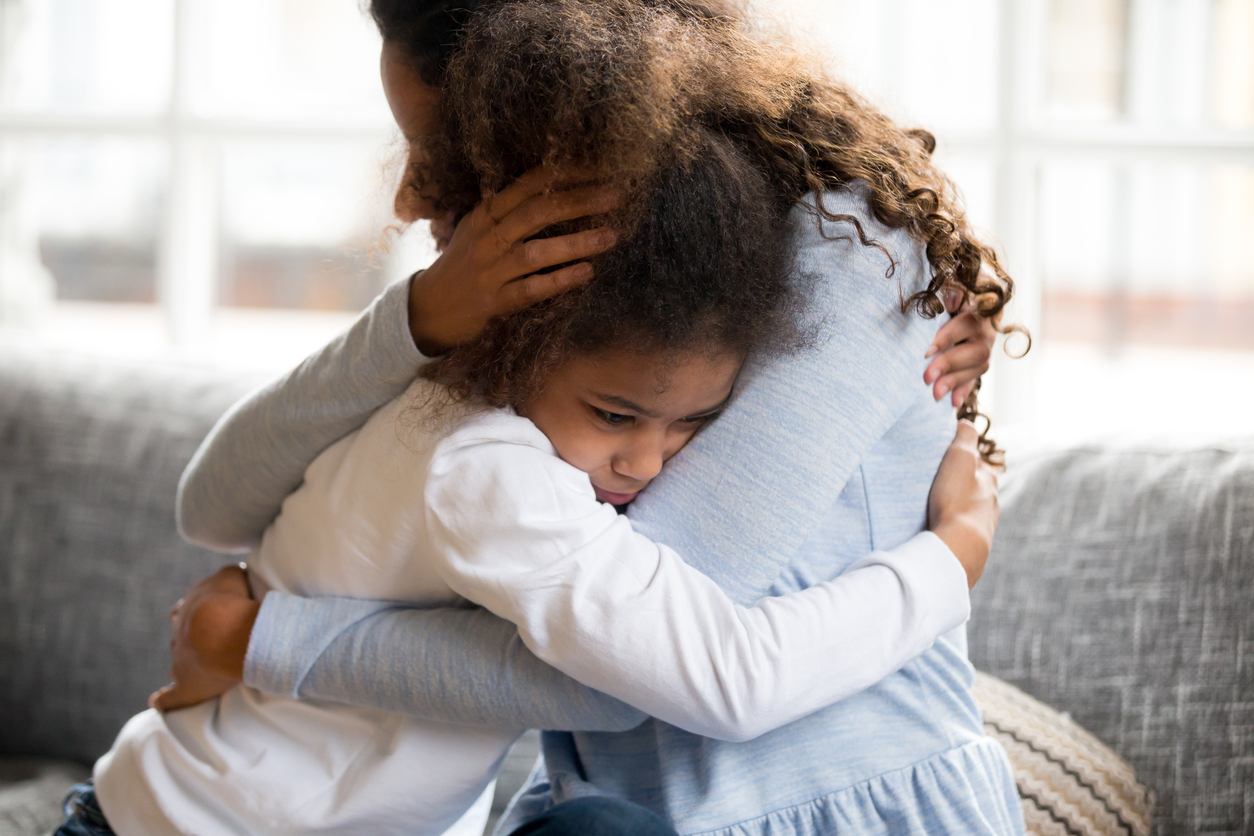 It's normal for parents to feel anxious about an upcoming divorce or child custody case in Washington. After all, the vast majority of caregivers want what's best for their children and will stop at nothing to protect their children from harm—including harm that is perpetrated by a fellow family member.
Because the Washington courts will always prioritize the best interest of the child in a child custody case, rest assured that the judge won't hesitate to remove the child from an abusive environment. Unfortunately, some forms of abuse are more challenging to prove than others.
While victims of physical abuse often bear visible scars or possess tangible evidence, proving emotional abuse in court can be another animal entirely. Luckily, there are steps Washington parents can take if they suspect a coparent or other legal guardian is emotionally abusing their child.
Understanding Emotional Abuse
Emotional abuse, also known as psychological abuse, is defined as a pattern of behavior that impairs a child's emotional development or sense of self-worth. Generally, these entail nonphysical behaviors intended to control, isolate, or frighten the child, such as:
Insulting the child;
Ridiculing the child;
Humiliating the child;
Threatening the child;
Calling the child derogatory names; and/or
Using fear tactics or intimidation to control the child.
While emotional abuse is often harder to detect than physical abuse, it can result in lasting damage to a child's health and wellbeing. In fact, research shows that the long-term impact of emotional child abuse is equal to or greater than the impact of physical abuse, making it essential for parents to recognize the warning signs and take swift action when needed.
While proving emotional abuse can seem like an impossible task, there's no need to lose hope, as there are ways to strengthen your case with relevant evidence if a coparent is emotionally abusing your child. As you can imagine, the sensitive nature of custody cases entailing abuse can result in very high stakes and stress for Washington families. Having a reliable family lawyer in your corner can mean the difference between the abusive parent losing custody or not.
Signs of Emotional Abuse in Children
It's important for parents to recognize signs of emotional abuse and understand what action they can take if they suspect their child is at risk.
Emotional abuse can include verbal attacks, belittling comments, or threats of harm. It can also involve isolating a child from their family or peers, withholding affection, or manipulating them into feeling guilty or ashamed. All of these behaviors are damaging and should not be tolerated.
Because emotional abuse can be difficult to detect in children, parents need to stay alert. Common symptoms of emotional abuse in children include:
Poor self-esteem
Lack of confidence
Frequent outbursts
Excessive compliance
Emotional dysregulation
Disinterest or isolation in social spheres
Difficulty forming or maintaining relationships
4 Tips to Prove Emotional Abuse in a Child Custody Case
To successfully prove emotional abuse on part of a coparent, there must be evidence that:
The abusive behavior is ongoing; and
The abusive behavior has had an effect on the child's health and wellbeing.
Keep reading to learn 4 tips for parents wishing to prove that a coparent is emotionally abusing their child.
1. Hire the right representation.
While it's possible to navigate family court on your own, this isn't recommended in the majority of cases. In instances of child abuse, securing strong legal representation is a must to obtain a favorable outcome in court.
More often than not, simply possessing evidence of emotional abuse isn't enough to win a custody case. It's crucial to consult with a family lawyer who can fortify your case by collecting, organizing, and presenting relevant evidence to the court as effectively as possible.
Given the emotional nature of custody cases, a trusted legal advocate can also help you comply with court procedures, meet important deadlines, and determine the best legal strategy to employ on your behalf.
2. Document abusive and otherwise inappropriate behavior.
It can be very helpful for parents to keep an ongoing log of abusive conduct. Documenting instances of abuse in detail may be powerful evidence to use in court. When maintaining their records, parents should take care to include the time and date of each occurrence to strengthen their documentation as much as possible.
3. Include strong evidence from various avenues, if possible.
Although Washington courts take allegations of child abuse extremely seriously, it's essential for parents to prepare well in advance, as the judge will fully expect them to provide evidence to support their claims.
In a child custody case, it typically isn't enough to have a sufficient quantity of evidence—rather, evidence must also be of substantial quality to be truly impactful in court. A qualified attorney can lean on their legal knowledge and experience to identify what evidence is most relevant to your case, such as:
Written evidence. Examples include emails, texts, letters, or messaging on social media platforms.
Smartphone footage. Footage like photos, videos, and audio recordings (such as call logs and voicemails) can be helpful evidence in a child custody case. It may be beneficial for parents to go through their phones and identify any evidence that can support their claims in court.
Witness testimonies. Your lawyer may be able to recruit relevant parties who can attest to the abusive behavior, such as a relative, friend, teacher, neighbor, coach, or other adult who may have witnessed the impact of emotional abuse in the child's life.
Psychological evaluations. In certain cases, it can be worthwhile to provide the court with psychological evaluations of yourself, your child, and/or the perpetrator. Because emotional abuse can be difficult to prove, a detailed and evidence-based assessment from a licensed expert can strengthen your case, illuminate the extent of the abusive behavior, and demonstrate specific harm that has befallen the child as a result of emotional abuse.
4. Prioritize your child's needs during this difficult time.
While it's normal for parents to feel overwhelmed during a child custody case, it's critical to stay as levelheaded as possible, even when that entails rising above an ex-partner's inappropriate, dramatic, or aggressive behaviors.
Staying calm can help your child feel safe and cared for throughout the legal proceedings, as children are incredibly observant when it comes to sensing tension and stress. Parents can model appropriate behaviors for their children by behaving civilly and respectfully.
Your child will likely benefit from sticking to familiar schedules and routines. Parents should strive to provide as much stability as possible both in and outside of the home.
Protecting Children from Emotional Abuse
Child abuse is a serious issue that can have devastating effects on a child's physical, emotional, and psychological well-being. In a child custody case, it's important for parents to provide strong evidence and note any changes in the child's behavior that may be indicative of emotional abuse, such as withdrawal from activities they once enjoyed, difficulty sleeping or eating, or sudden changes in mood.
There are steps that parents in Washington can take to protect their children from continued harm. First and foremost, they should seek legal advice from an experienced attorney who specializes in family law disputes like child custody. Additionally, parents may want to consider child counseling to help their child cope with the trauma caused by emotional abuse or neglect.
Finally, parents should make sure that any custody agreements reflect their wishes for protecting their children from further emotional abuse by limiting contact between them and their abuser as much as possible. This could include supervised visitation rights or even no contact at all if necessary.
Passionately Advocating for Washington Families
It's important for parents to understand how serious emotional abuse is and take action when necessary in order to protect their children from further harm.
When you partner with McKinley Irvin, our compassionate family lawyers will prioritize your family from start to finish. As the region's premier family law firm, we have extensive experience handling a range of family matters, from adoption to divorce. Call 206-397-0399 or visit our website to schedule a consultation.
Posted By
McKinley Irvin