COVID-19 Does Not Mean You Need to Delay Your Family Law Matter
Posted on May 28, 2020 03:50pm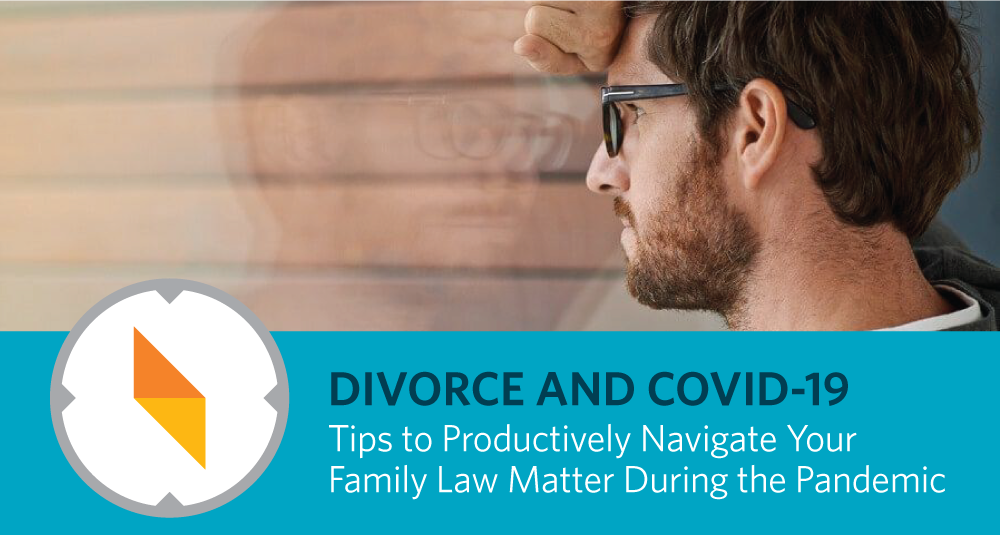 By Theresa Lorella, McKinley Irvin Senior Attorney
When the word came out in March 2020 that attorneys were going to be working from home, I was worried about my clients. I know that interpersonal crises do not slow down even in the face of global pandemic and imminent recession. The legal system can be very slow to adapt to times, and I was worried about how my clients would be able to move their lives forward as everything around them closed down. Writing this in May 2020, I am pleased to say that we found ways to immediately address our clients' needs and have continued to use tools, new and old, to make sure family law matters continue to move forward.
I practice in Western Washington so the examples I use are based on the current practices and COVID responses of the courts in my jurisdiction. Where you live things could be the same, or very different. In Seattle, we are working with the courts almost exclusively through online, phone, or remote connections. You may live in a jurisdiction where the courts remain open but practitioners—and you yourself—may be more comfortable working remotely and thus you choose a dispute resolution option to avoid unnecessary exposure. Here's my first chance to follow through on my promise to keep saying it: Get advice specific to your case and jurisdiction to see how your courts, mediators, and other legal professionals are handling cases like yours.
Whatever the particular manner in which your local court is addressing the issue, you can start or continue to work through your divorce, legal separation, parenting plan issue, modification, or contempt action. You absolutely can—and should—address any potential domestic violence issues. And, you can even finish your case so that you can start the new normal with this part of your life behind you. While you may need to adapt your previous plans to move forward to the current times and closures, a bit of flexibility can allow your case to move forward. Using alternate dispute resolution tools, you can solve problems both temporary and final.
First things first, figure out where you are in your matter, and what needs to be done next. Talk to an attorney to get input on your rights and obligations, but also to keep abreast on the current preferences of your local court and the tools professionals are using to keep cases moving towards resolution. Break your case into manageable steps and keep your focus on moving towards a resolution.
About This Blog
This blog was adapted from Theresa Lorella's "Divorce and COVID-19 Guide: 19 Tips to Productively Navigate Your Family Law Matter During the Pandemic." To read the full guide, visit McKinley Irvin's COVID-19 Resource Center.
Posted By
McKinley Irvin