Alternatives to Trial for Divorces During COVID-19
Posted on April 23, 2020 12:10pm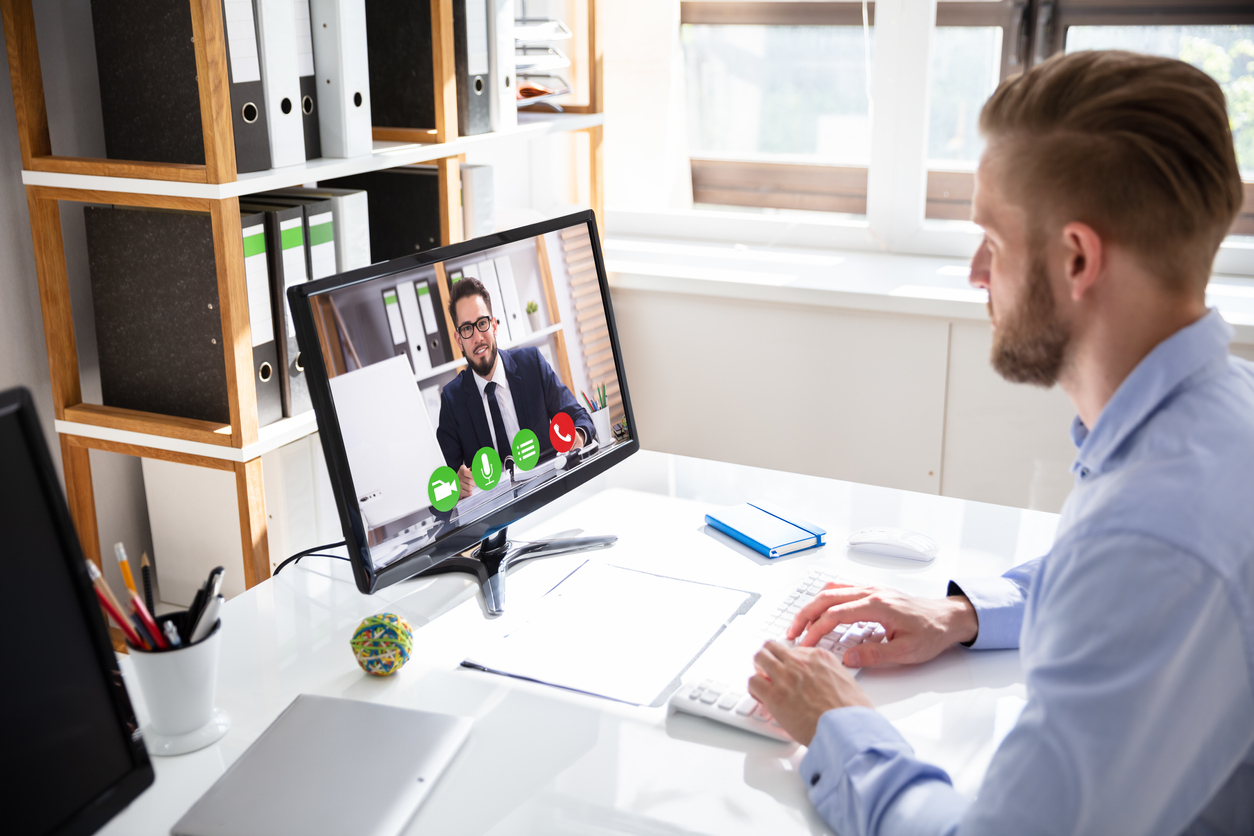 Coronavirus is causing the courts to limit and postpone family law trials, as well as pretrial hearings. However, this does not mean your divorce case needs to be put on hold or be delayed. There are other ways to proceed with your divorce or family law matter. In fact, there are many advantages to trial alternatives including settlement, mediation, and arbitration, which now more than ever, can all be achieved through virtual means.
During the COVID-19 "stay at home" order, many lawyers, mediators, and arbitrators are conducting expedited and completely virtual sessions (remotely via videoconference or teleconference) to help people proceed with their divorce or other important family law matter. The result is efficient and helps to resolve some of the anxiety and conflict that are so high during this pandemic.
When is a trial the best course of action?
Most divorces are resolved without going to trial. While litigation is an essential tool in family law to resolve highly contentious or complex situations, it is often a last resort. Divorcing through litigation can be costly, emotionally challenging, and it can take anywhere from a few months to a couple of years. With many trials being put on hold by the courts and the likely backup that will ensue as a result, what is already a long process may become that much more so in the current and post COVID world.
When your divorce goes to trial, both parties present their case to the judge. Both spouses will be expected to share all pertinent information about marital finances, properties, any children of the marriage, and so on. Once every detail of the divorce has been discussed, the judge will rule on the issues of property division, child custody, spousal support, child support, and other issues pertinent to the case. These decisions are legal orders and are difficult to change after the fact. The parties present their sides to the judge but are not participants in the outcome of the case.
When a case is particularly contentious or there are complex issues that cannot easily be resolved through compromise, going to court can be the best, if not the only, way to officially end a marriage. However, other options exist for many cases that could save time and money. These options may also help to resolve or lower conflict, which has a positive effect on personal well-being and ongoing family relationships with your spouse, children, and other family members once the case is over.
The Alternative Options to Trial
Settlement
A settlement agreement outlines each detail of the terms you've agreed to in your divorce. For couples who wish to avoid trial, they could choose to create a settlement outside of court. This is often done through negotiation led by your legal representation. It is important to have qualified legal counsel during this process to ensure that your best interests are being protected in accordance with your legal rights.
The settlement process relies on the divorcing couple's ability to compromise but comes with the benefit of having more control over the terms of the divorce. A settlement requires both parties to agree and thus both parties have a voice in the outcome of their divorce. Once an agreement is drafted that both spouses approve of, it is submitted to the court to be finalized. As part of the settlement negotiation process, the divorcing couple may also use mediation and arbitration to resolve some of the issues at stake. An attorney can help to assess what tools are the best fit to help move their client's case through the settlement process.
Mediation
Through mediation, couples seek mutually beneficial resolutions to their problems with the assistance of a neutral third-party mediator. Unlike litigation, this process does not pit spouse against spouse. It allows the couple to keep their personal life private and is typically more cost-effective.
Each spouse will work with their own attorney, and an unbiased mediator will help facilitate decisions pertaining to the central issues of divorce. The mediator can help resolve child custody, child support, spousal support, and property division issues. The divorce can be dealt with at whatever pace works best for the couple. Mediation can also be used to resolve specific issues in a divorce, such as custody, while the rest of the divorce is otherwise settled between the parties. Likewise, mediation can be used to help parties determine temporary orders, issues that arise during a divorce, and the overall resolution that settles a case.
Arbitration
If a couple needs help resolving a few disputed issues in their divorce but they wish to avoid litigation, arbitration might be the best option. The arbitrator acts much like a judge and will make final decisions about the disputed issues. However, unlike a divorce trial, arbitration is private, and the couple can select the arbitrator before they begin. Like mediation, arbitration can be used for final settlement, but for temporary and interim issues as well, which is becoming an increasingly efficient alternative as the courts are hearing fewer matters and continuing cases through the initial stages of COVID 19 orders.
Mediation/Arbitration Hybrid
In a mediation/arbitration process, a divorcing couple first attempts to resolve disputed issues by agreement using the services of a mediator and the advice and support of attorneys. If successful, they enter into an enforceable settlement agreement. The settlement agreement is then drafted into appropriate orders by the parties and entered with the court.
If the parties are unable to resolve any or all disputed issues, they can agree to submit the remaining issues to the mediator for a ruling that resolves remaining issues. As a result, the mediator becomes an arbitrator. Having heard all information and reviewed all documents, the mediator is in a unique position to make binding rulings to any remaining issues. This saves the parties time, money, and the stress of "starting over." It also allows the parties to preserve the issues they have agreed upon and target the arbitration to the specific disputes rather than having the arbitrator decide all issues.
Collaboration
In a Collaborative case, the parties sign an agreement at the beginning of the case that they will work together to settle their case outside of the courtroom. They do so by each hiring a trained Collaborative attorney and working with other trained professionals to help with communication, finances, and parenting, as applicable.
In a Collaborative case, the parties work through all issues until the case is settled. The length of these types of cases depends on the issues and the level of disagreement. Often attorneys won't file a case with the court until the parties are settled or very close to settlement and will do so in a cooperative manner. Collaborative professionals have adapted quickly to the circumstances of COVID and are ready and available to work with parties using technology to avoid any delays in working through these types of cases. Collaboration can be a good option for parties who have complex issues to resolve but who share the desire to minimize conflict and to keep their case out of the court system.
Experienced Professionals
If you wish to proceed with divorce during the COVID-19 pandemic or avoid litigation in general, there are many ways to do so. Depending on your situation and your ultimate goals, one or more of the above-listed solutions could be a good option for your family.
McKinley Irvin offers divorce representation in all of the areas listed as well as mediation and arbitration services. Contact us to find out how we can help with your family law matter during the Coronavirus pandemic.
Contributing author: Theresa Lorella, Senior Attorney at McKinley Irvin in Seattle
Posted By
McKinley Irvin