U.S. News Recognizes McKinley Irvin in 2019 "Best Law Firms" for Family Law
Posted on November 01, 2018 07:11am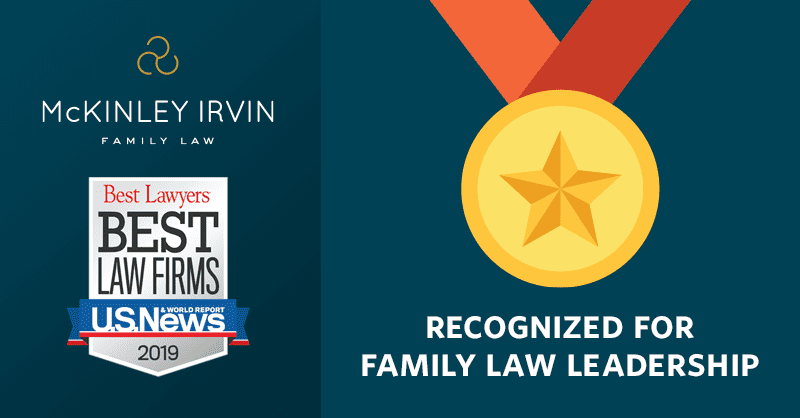 2019 marks our firm's eighth consecutive year receiving a Tier 1 Family Law Ranking in the Seattle metropolitan area from U.S. News–Best Lawyers®, and our second year to achieve a ranking in the Portland, Oregon metropolitan area.
"It is an honor to be recognized for the work that we do to protect our clients and their families during times of crisis and change," said Rita Herrera Irvin, founder of McKinley Irvin. "We are proud of our entire team, attorneys and staff, across all six offices, for what we have achieved together as a firm and the excellent representation and service that we continue to provide."
To be eligible for "Best Law Firms," a firm must have at least one lawyer listed in The Best Lawyers in America. Seven of our attorneys at McKinley Irvin are currently recognized by Best Lawyers.
To learn more about the annual U.S. News–Best Lawyers "Best Law Firms" rankings and to view the entire listing, visit http://bestlawfirms.usnews.com or read more in our press release.
Posted By
McKinley Irvin