7 McKinley Irvin Attorneys Named Best Lawyers in America
Posted on August 15, 2018 02:20pm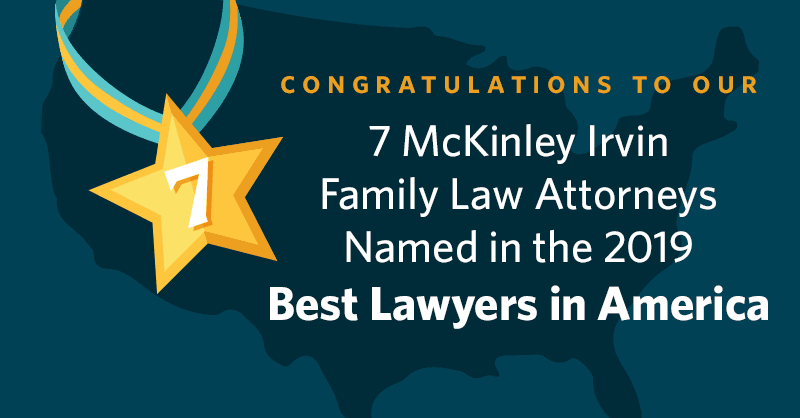 Congratulations to the following family law attorneys distinguished in The Best Lawyers in America for 2019:
Jeffrey S. Matthews, Partner
Several of McKinley Irvin's listed attorneys have been included in Best Lawyers for many years, including Gordon Wilcox (since 1987), Elizabeth Michelson (since 1999), and Marc Christianson (since 2005). This year also marks the inaugural listing for Laura Sell, the firm's Law Practice Managing Partner.
"While some of our attorneys have been named in Best Lawyers for decades, we also keep adding new attorneys to this list," said Rita Herrera Irvin, founder of McKinley Irvin. "This is a reflection of our commitment to excellence in our field and, above all else, to our clients."
Read more about the Best Lawyers selection process in our press release.
Posted By
McKinley Irvin