McKinley Irvin Welcomes Three New Attorneys in Seattle
Posted on October 23, 2023 09:05am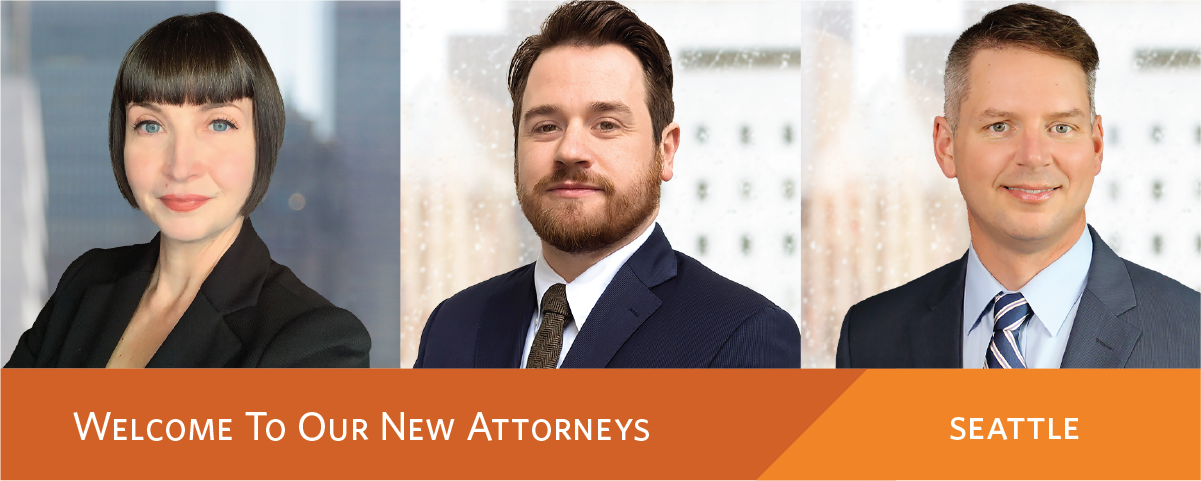 We are pleased to announce that attorneys Ericka Kendall, Colin Patzer, and John Phillips have joined McKinley Irvin as Support Attorneys in our Seattle office.
Ericka Kendall

Ericka Kendall previously served as a King County Deputy Prosecutor and earned her J.D. from Seattle University School of Law. Before that, she worked as an animal behavior researcher and office manager in a psychology practice. This well-rounded background enriches her insights into cases and guides the advice she imparts to clients.

Colin Patzer

Prior to joining MI, Colin Patzer served as a Deputy Prosecutor at the Snohomish County Prosecutor's Office and graduated from University of Denver Sturm College of Law. Colin's reassuring demeanor and exceptional listening skills help his clients feel comfortable during stressful legal circumstances.

John Phillips

John Phillips earned his J.D. from the University of Akron. Prior to joining MI, he built a solo law practice, and before that, he worked as a software engineer. John excels in presenting complex issues in a clear, digestible manner, ensuring clients have a thorough understanding of their cases.
All three attorneys are empathetic advocates who are passionate about helping clients through personal challenges. We are thrilled to welcome them to the team in Seattle.
Read Ericka Kendall's bio here >
Read Colin Patzer's bio here >
Read John Phillips' bio here >
See the press release here >
Posted By
McKinley Irvin