Section: Press Center
McKinley Irvin Welcomes Three Attorneys in Seattle
Posted on October 23, 2023 09:30am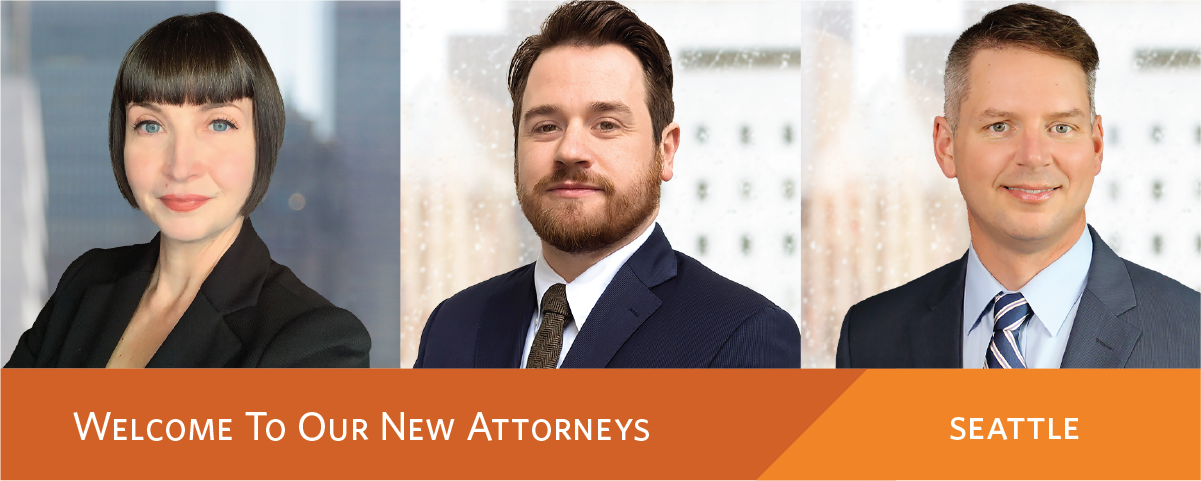 SEATTLE – October 23, 2023 – McKinley Irvin, the Pacific Northwest's premier family law firm, announced today that three attorneys have joined the firm.
Ericka Kendall previously served as a King County Deputy Prosecutor and earned her J.D. from Seattle University School of Law. Before that, she worked as an animal behavior researcher and office manager in a psychology practice.

Colin Patzer, Support Attorney, Seattle

Prior to joining MI, Colin Patzer served as a Deputy Prosecutor at the Snohomish County Prosecutor's Office and graduated from University of Denver Sturm College of Law.

John Phillips, Support Attorney, Seattle

John Phillips earned his J.D. from the University of Akron. Prior to joining MI, he built a solo law practice, and before that, he worked as a software engineer.
As support attorneys, Kendall, Patzer, and Phillips will be assisting McKinley Irvin's legal teams in all areas of family law, including divorce, legal separation, child custody, child support, and parenting plan modifications. All three attorneys will be based out of McKinley Irvin's Seattle office at 1501 4th Avenue, Suite 1750, Seattle, WA 98101.
To learn more about McKinley Irvin's experience in family law, service philosophy, and attorneys, visit www.mckinleyirvin.com.
About McKinley Irvin
Founded in 1991, McKinley Irvin is the Pacific Northwest's premier law firm focusing exclusively on the practice of family law. McKinley Irvin attorneys are known for their effective legal representation and compassionate client service, representing clients in family law matters including divorce (dissolution), child custody, child support, relocation, parenting plan and child support modifications, international family law, military family law, and other family law practice areas.