Common Challenges of High Net Worth Divorces
Posted on July 07, 2023 03:35pm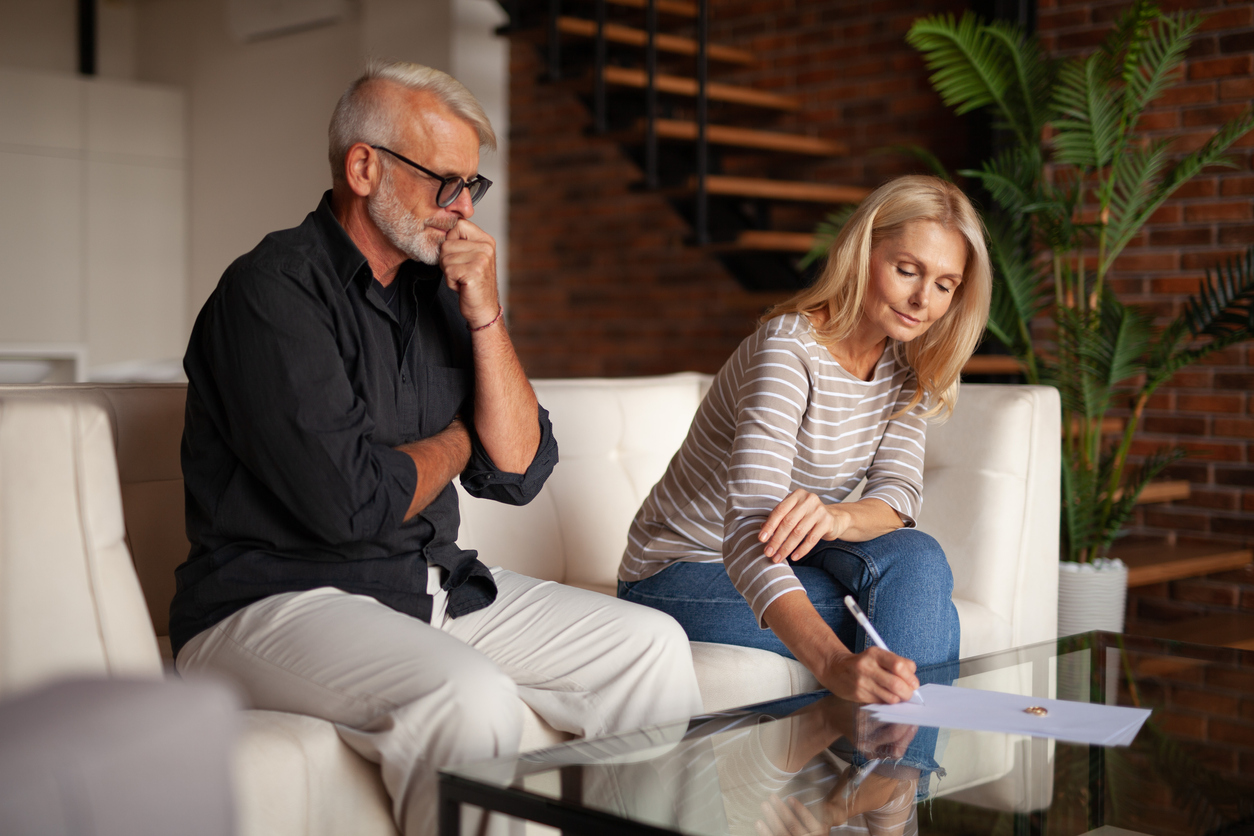 Divorce is never an easy process, but when a couple has substantial assets, it can become even more complex. High net worth divorces, also known as high-asset divorces, occur when a divorcing couple's net worth is considerably higher than average, often involving assets worth millions, if not billions, of dollars.
When there's that much at stake, hiring experienced representation is nonnegotiable. It's imperative to work with a legal advocate who can offer guidance throughout the unique complexities of high net worth divorces, as high-asset divorce proceedings often entail distinct challenges that aren't encountered in standard divorces.
What are some unique challenges that couples can and should prepare for in a high net worth divorce? Keep reading to learn more about navigating the challenges of high-asset divorces in Washington.
What Constitutes a High-Asset Divorce in Washington?
When a marriage involves substantial assets, dissolving the marriage can raise the stakes and stress levels significantly. In high-asset divorces, legal proceedings can present unique challenges that aren't typically encountered in standard divorces.
In family law, ahigh net worth divorce is a dissolution of a marriage where one or both parties have accumulated considerable assets or wealth. As you can imagine, this degree of wealth can result in complex obstacles and challenges for divorcing couples, making it all the more crucial to adequately prepare and seek knowledgeable representation as soon as possible.
In high net worth divorces, assets can encompass a wide array of properties and financial instruments, including (but not limited to):
Real estate holdings, including primary residences, vacation homes, and investment properties
Business interests, including ownership stakes in companies and professional practices
Investment portfolios, including stocks, bonds, mutual funds, and other securities
Retirement accounts, such as 401(k)s, IRAs, and pensions
Personal property of significant value, such as jewelry, artwork, collectibles, and vehicles
While every divorce has its unique challenges, high net worth divorces in Washington State demand comprehensive financial understanding, careful planning, and expert legal guidance to navigate successfully. Seeking sound counsel from an experienced family lawyer is the first step to protecting your assets in a high net worth divorce.
7 Unique Challenges of High Net Worth Divorces
High net worth divorces can present unique challenges for Washington couples. Below are 7 unique challenges of high-asset divorces:
1. Asset Valuation
Asset valuation is of the utmost importance in high-asset divorces. This can be a complicated process when dealing with substantial assets, such as business interests, real estate, stocks, or rare items like art or antiques.
Compared to standard divorces, complexities of property and asset division set high-asset divorces apart. Dividing assets is stressful for any couple, but high-asset divorces can escalate that stress to a new level entirely, as property division can be exceedingly complex in divorces involving substantial wealth.
High net worth divorces often require the expertise of professionals beyond legal representation. This may include accountants, appraisers, and financial advisors who can help you and your lawyer accurately value assets and fight for a fair division.
2. Hidden Assets
In some high net worth divorces, some parties may attempt tohide assets to prevent them from being considered in the divorce proceedings. Uncovering these hidden assets often requires help from a forensic accountant. A knowledgeable family lawyer will recognize the warning signs, hold the other party accountable for concealing assets during negotiations, and fight to achieve a fair settlement in the high-asset divorce.
3. Tax Implications
High net worth divorces often involve complex tax issues. For example, selling off assets to divide wealth could result in substantial capital gains taxes. Similarly, the division of retirement accounts may have tax implications. Understanding and planning for these potential tax implications is an essential component of protecting assets in high-asset divorces.
4. Spousal Support Determination
In high net worth divorces, spousal support can become a contentious issue. The spouse with less income may seek substantial support, while the higher-earning spouse may want to limit this amount. Determining a reasonable level of spousal support can be challenging in these situations.
5. Business Ownership & Division of Interests
If either spouse owns a business, dividing the shares in high-asset divorces can be tricky. It may not be feasible to split the business, and buying out the other party may not be possible or desirable. This situation often requires innovative solutions and dependable representation in court to protect what rightfully belongs to each spouse.
6. Lifestyle Maintenance
Often, couples in high net worth divorces may be accustomed to a more luxurious lifestyle than they can afford following the divorce. Following the marriage dissolution, it can be difficult for both parties to maintain the same standard of living, leading to concerns.
This can introduce unique complexities when determining asset distribution, division of property, and determination of spousal support. Under these circumstances, couples can feel pressured to not only keep certain desired assets, but safeguard their overall quality of life.
7. Privacy & Public Exposure Concerns
Privacy concerns are often more pronounced in high net worth divorces. High-profile individuals or those in prominent positions may wish to keep the details of their divorce confidential to protect their reputation and personal life.
High Net Worth Divorce Lawyers in Washington
It is important to work with a family law specialist who understands the sensitive and intricate nature of a high net worth divorce. McKinley Irvin frequently handles complex divorce cases involving high-value assets, business interests, and international issues. Call 206-397-0399 or contact us online to schedule a consultation.
Posted By
McKinley Irvin