Judge Scott Collier (Ret.) Joins McKinley Irvin as a Mediator and Arbitrator
Posted on September 29, 2022 03:39pm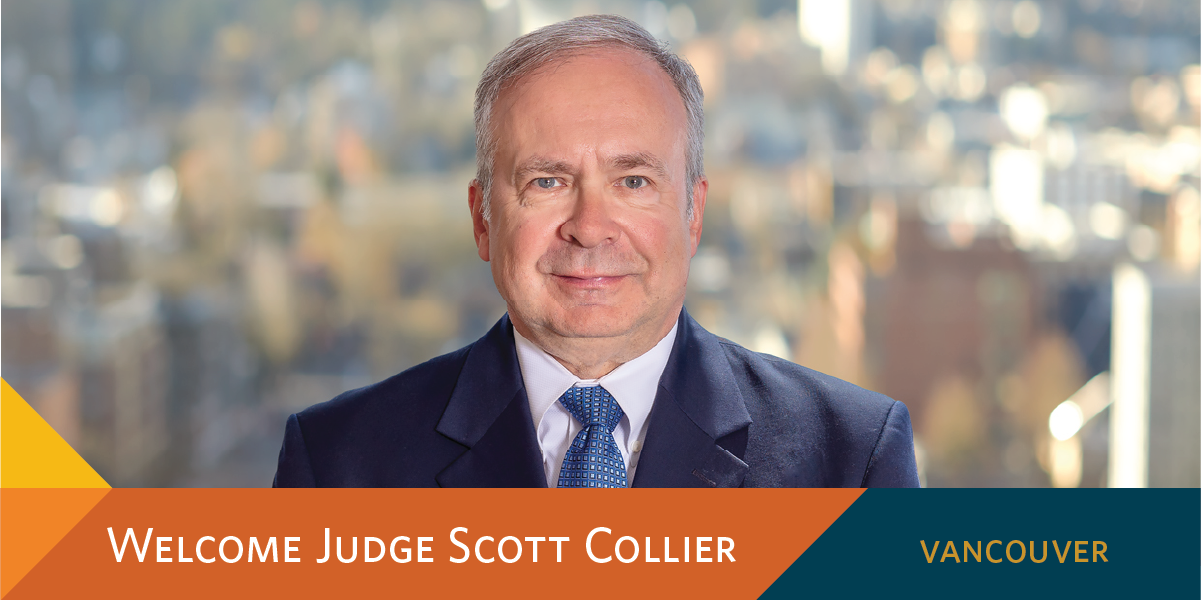 We are proud to announce that Judge Scott Collier (Ret.) has joined McKinley Irvin as a mediator and arbitrator after a distinguished career on the Clark County Superior Court Bench.
Judge Collier is highly respected by his colleagues for his professionalism and thorough preparation, as well as his humor and great compassion.
With his broad judicial experience and extensive knowledge of the law, Judge Collier will be highly sought after as a mediator in family law negotiations. He is dedicated to helping families resolve conflicts in a just and practical manner.
Judge Collier has helped families throughout his entire career. We are honored to have him join us as he continues to serve the families of our Vancouver community in his new role.
Posted By
McKinley Irvin