Section: Press Center
Judge Scott Collier (Ret.) joins McKinley Irvin as a Mediator and Arbitrator
Posted on September 01, 2022 07:40am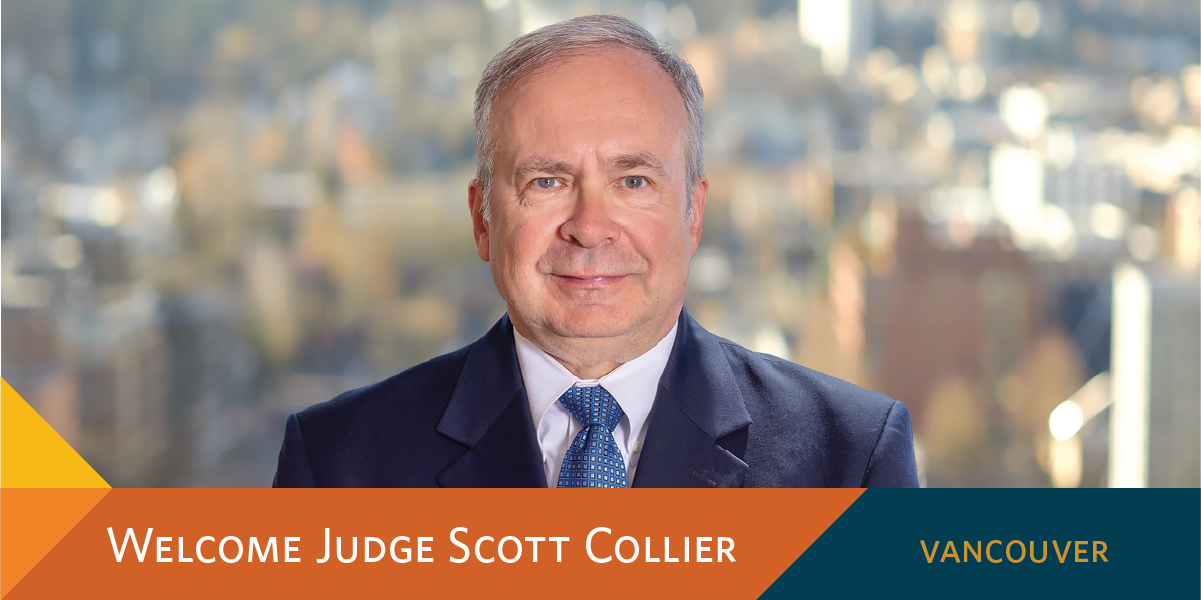 Vancouver, WA – September 1, 2022 - McKinley Irvin, the region's largest family law firm, announced today that Judge Scott Collier (Ret.) has joined the firm in its Vancouver, Washington office as a mediator and arbitrator.
After more than 23 years of service to the court as a commissioner and a judge, Collier retired from the bench in June 2022. He will use his broad judicial experience at McKinley Irvin to help families resolve conflicts as a mediator and arbitrator.
Collier started on the bench in 1995 as a part-time court commissioner, later became a full-time commissioner, and was appointed as a judge in 2008. He served as Presiding Judge of Clark County Superior Court for several years toward the end of his tenure.
A life-long resident of Washington, Judge Collier attended Washington State University and Gonzaga University School of Law. He has served on various community boards, as well as the Vancouver City Council.
McKinely Irvin states, "Judge Collier has helped families throughout his entire career. We are honored to have him join us as he continues to serve the families of our Vancouver community in his new role."
Collier joins McKinley Irvin's Vancouver office at 1111 Main Street, Suite 300, Vancouver, WA. To learn more about McKinley Irvin's experience in family law, service philosophy, and attorneys, visit www.mckinleyirvin.com.
###
About McKinley Irvin
Founded in 1991, McKinley Irvin is the Pacific Northwest's premier law firm focusing exclusively on the practice of family law. McKinley Irvin attorneys are known for their effective legal representation and compassionate client service, representing clients in family law matters including divorce (dissolution), child custody, child support, relocation, parenting plan and child support modifications, international family law, and other family law practice areas.