6 Financial Planning Tips for Life After Divorce
Posted on October 10, 2022 02:16pm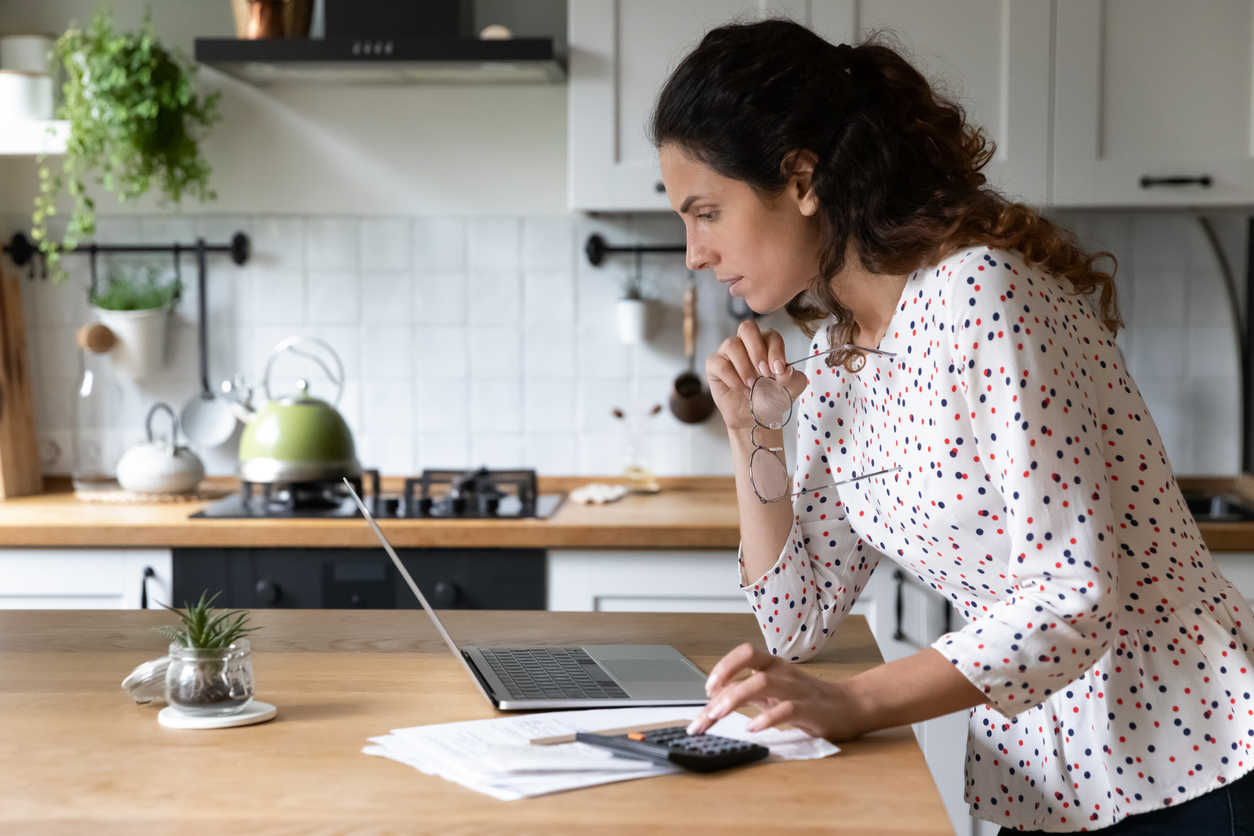 Getting a divorce is accompanied by a mixed bag of emotions. There can be disappointment and sadness, but there can also be a sense of tremendous expectation for what is next. A common response to the dissolution of marriage is fear of what divorce will mean financially.
Divorce undoubtedly changes the economic landscape for both parties. Parting spouses can better maintain solid financial footing by following these six tips.
Tip 1: Close Joint Accounts
Many married couples share checking accounts, savings accounts, credit cards, and other accounts. Keeping a joint account after a marital split is flirting with danger. An ex can run up the balance on a credit card or withdraw funds from bank accounts. You will be equally responsible for their conduct.
You are not in the clear necessarily if you always maintained separate finances. Your former spouse might know your passwords and get access to your accounts. Change passwords to any individual accounts.
Tip 2: Calculate Living Expenses
As a newly single person, you must have a firm handle on what you owe each month and to whom. Top-of-mind expenses are typically mortgage/rent, utilities, and food, but that is only the tip of the proverbial iceberg.
Do not forget about debt obligations, the cost of health insurance, car insurance, pet food and care, gas and vehicle maintenance, gym memberships, pest control, yearly fees, organization dues, restaurant meals, clothing, streaming services, cell phone costs, emergency repairs, and gifts for special occasions. Include any costs related to children, if applicable (school, medical, clothing, food, etc.).
Tip 3: Analyze All Sources of Income
Your paycheck is most likely the primary source of income. The net income, not gross income, should be used in this calculation. Other sources of income include child support, spousal maintenance, disability benefits, pension income, trust or estate income, Social Security benefits, and veterans' benefits.
Determining from where your income is derived is the first step. You also want to know when you receive the funds (weekly, monthly, quarterly, etc.).
Tip 4: Create a Budget and Follow It
A full understanding of your expenses and income will enable you to create an accurate budget. You may find that you need to cut expenses. Needed changes could be small like giving up your Friday-morning latte or more significant like moving into a smaller apartment.
The budgeting process is not punitive. In fact, budgeting can be empowering for a single person. You, and you alone, decide priorities and create your own healthy financial habits. The budget can help you determine whether you want to pursue a new job or more education or training.
When possible, budget a percentage of your income into a rainy-day fund and investment account.
Tip 5: Regularly Review Your Credit Report
Reviewing your credit report can help you understand what lenders, potential employers, and others see. Your credit report can make you aware of joint accounts that you had forgotten about that need to be closed. You might spot errors on your report that need to be disputed. A review may also reveal bad actors using your identity to open fraudulent accounts.
The credit report directly impacts your credit score. The higher the score, the more responsible you appear to potential property managers, employers, and lenders. A review of your credit report provides a roadmap for improvement.
You can check your credit report annually for free.
Tip 6: Update Your Estate Plan
Post-divorce is an ideal time to update or create an estate plan. This process includes changing beneficiaries on life insurance policies, 401(k), IRA, and other accounts. In a living trust, scrutinize who is named as primary and contingent beneficiaries. Update your will. Include guardianship of minor children. Create a power of attorney for medical and financial decisions.
Keep in mind that any change made to your estate plan or beneficiaries must be in accordance with your divorce decree.
Effective Divorce Counsel Is First Step in Financial Planning
The best route to a less stressful single life is a divorce settlement that addresses the specific needs and goals of the parties involved. At McKinley Irvin, we analyze every aspect of our client's situation to tailor an agreement that supports their future:
Find out why the team at McKinley Irvin is highly regarded throughout the Pacific Northwest. Schedule a consultation online or call 206-397-0399.
Posted By
McKinley Irvin