Family Law Attorney Nathan Julius Joins McKinley Irvin in Seattle
Posted on June 01, 2022 04:20pm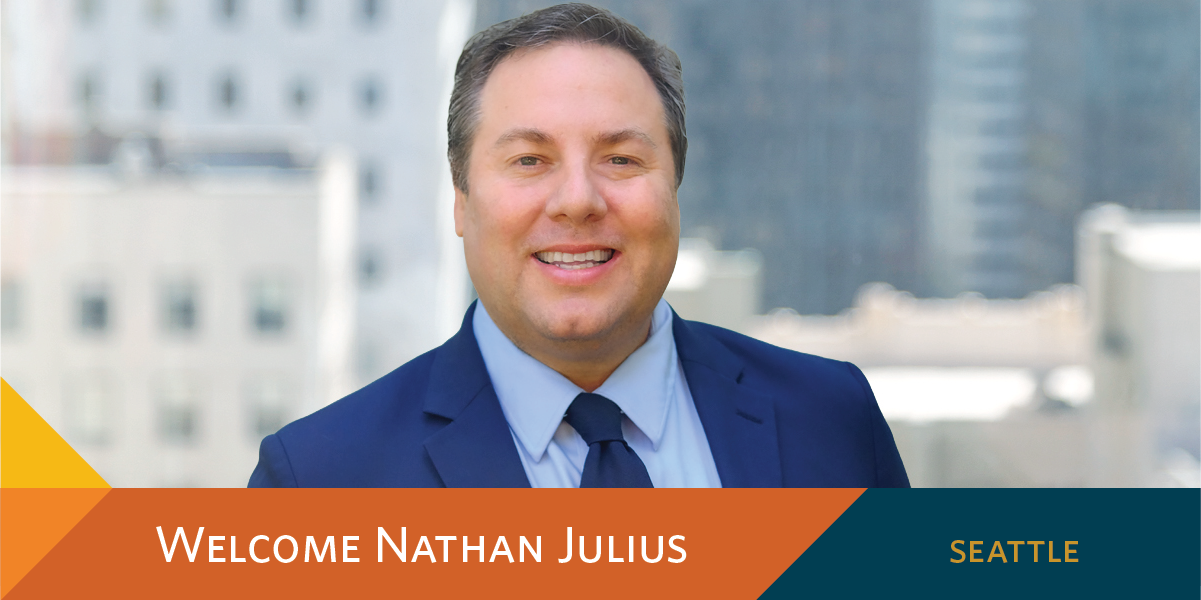 McKinley Irvin is pleased to welcome attorney Nathan Julius to the firm.
Nathan will serve clients from our Seattle office in all areas of family law, including divorce, child custody, child support, relocation, legal separation, and domestic violence.
Nathan is an accomplished trial attorney with a strong history of litigation success. Nevertheless, he strives to resolve cases in a manner that is the least stressful for his client, often through pre-trial settlement.
Having formerly practiced bankruptcy law, Nathan has a unique understanding of the special issues families face when involved in a bankruptcy proceeding or dividing debt during the divorce process.
Nathan brings a wealth of knowledge, genuine compassion, and great camaraderie to our firm. We are thrilled to have him join the team.
Posted By
McKinley Irvin