Section: Press Center
Family Law Attorney Nathan Julius Joins McKinley Irvin in Seattle
Posted on June 01, 2022 09:55am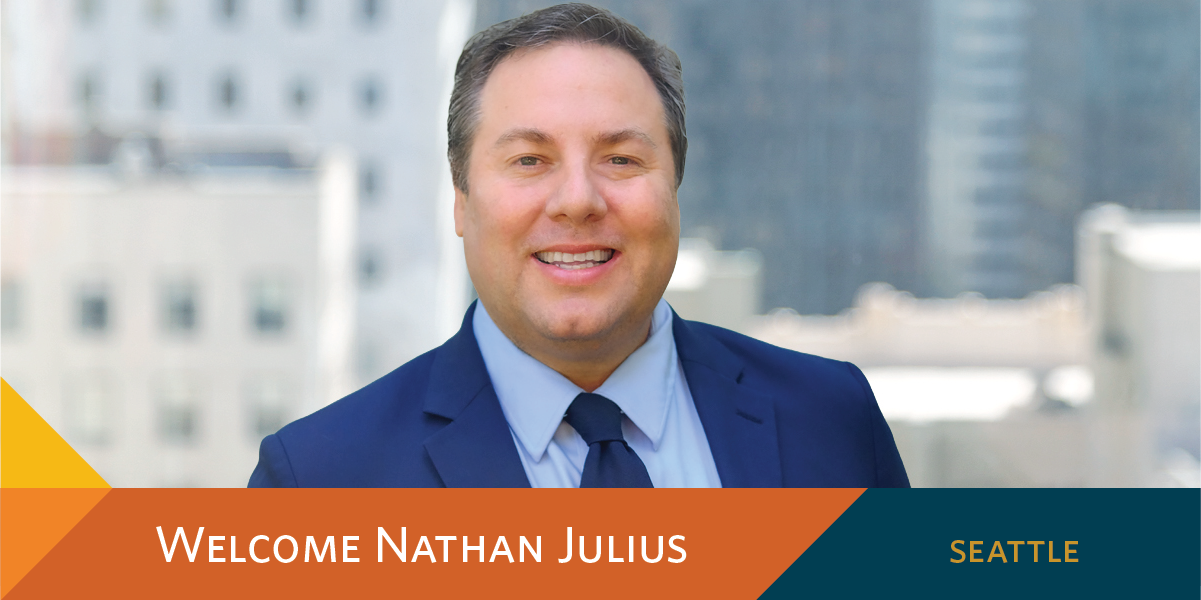 Seattle, WA – June 1, 2022 - McKinley Irvin announced that attorney Nathan Julius has joined the firm's Seattle office.
Julius represents clients in all family law matters, including divorce, child custody, child support, legal separation, relocation, and domestic violence.
He has significant experience in litigation, as well as pre-trial settlement negotiation. A former bankruptcy attorney, he has a unique understanding of the special issues families face when involved in a bankruptcy proceeding or dividing debt during the divorce process.
Julis received his Juris Doctorate from Oklahoma City University School of Law and his bachelor's degree from Washington State University.
Julius will be based out of McKinley Irvin's Seattle office at 1501 4th Avenue, Suite 1750, Seattle, WA. To learn more about McKinley Irvin's experience in family law, service philosophy, and attorneys, visit www.mckinleyirvin.com.
###
About McKinley Irvin
Founded in 1991, McKinley Irvin is the Pacific Northwest's premier law firm focusing exclusively on the practice of family law. McKinley Irvin attorneys are known for their effective legal representation and compassionate client service, representing clients in family law matters including divorce (dissolution), child custody, child support, relocation, parenting plan and child support modifications, international family law, and other family law practice areas.