Family Law Attorney Carry Porter Joins McKinley Irvin
Posted on July 08, 2021 11:33am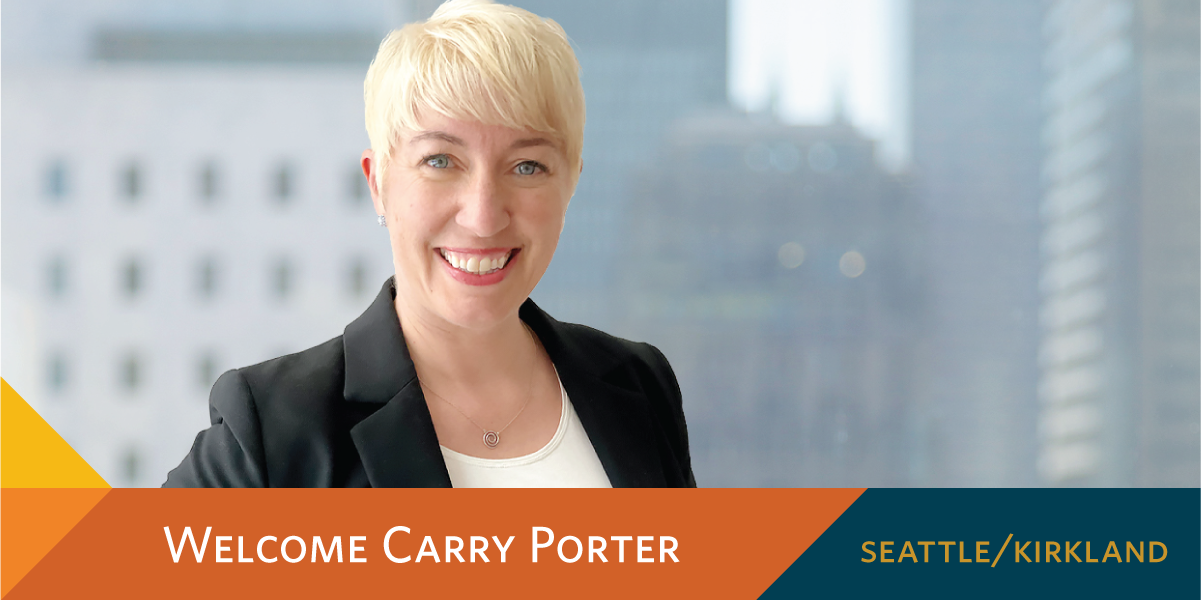 McKinley Irvin is delighted to welcome Carry Porter to our Kirkland and Seattle offices.
Carry represents clients in a variety family law matters, including divorce, child support, child custody, and legal separation. On top of her family law practice, she is mediator who serves as a neutral facilitator of family law negotiations. She also resolves family law matters as an arbitrator.
Passionate Blogabout working with domestic violence survivors, Carry has served as a Family Law Fellow with the Eastside Legal Assistance Program. She is gratified when she can help those who are emerging from various forms of abuse when ending a relationship.
In addition to cases involving domestic violence, Carry is a leading practitioner in the area of minor guardianship, formerly referred to as nonparental custody. She wrote the chapter on the new law governing these cases for the Washington Lawyer's Practice Manual and has educated other attorneys on the topic.
Carry brings a wealth of knowledge and experience to the firm. We are pleased to have her on our team.
Posted By
McKinley Irvin