Family Law Attorney Theresa Lorella Joins McKinley Irvin in Seattle
Posted on March 27, 2020 02:05pm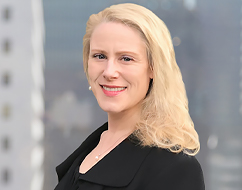 McKinley Irvin is delighted to welcome Theresa R. Lorella as a Senior Attorney in our Seattle office. Theresa represents clients in all areas of family law including divorce, post-divorce issues, child custody, child support, and modifications.
While she is a strong advocate in litigation, Theresa believes in reducing conflict whenever possible. She is specially trained in collaborative law and serves as a neutral mediator in settlement conferences. With her extensive background in mediation and negotiations, Lorella utilizes cooperative processes to minimize conflict and help clients achieve fair and long-lasting agreements.
Theresa has significant experience representing clients in the technology industry and in high-value asset cases involving real estate, work-related benefits, and stock award division. As a trained guardian ad litem (GAL), she is effective in cases involving parenting plans and non-parental custody.
Theresa received her Juris Doctor from Seattle University School of Law and is a member of Collaborative Professionals of Washington and the Washington State and King County Bar Associations.
Theresa brings a wealth of knowledge, experience, and compassion to the firm. We are pleased to have her on our team.
Posted By
McKinley Irvin