Parenting Issues During the COVID-19 Pandemic
Posted on July 02, 2020 01:50pm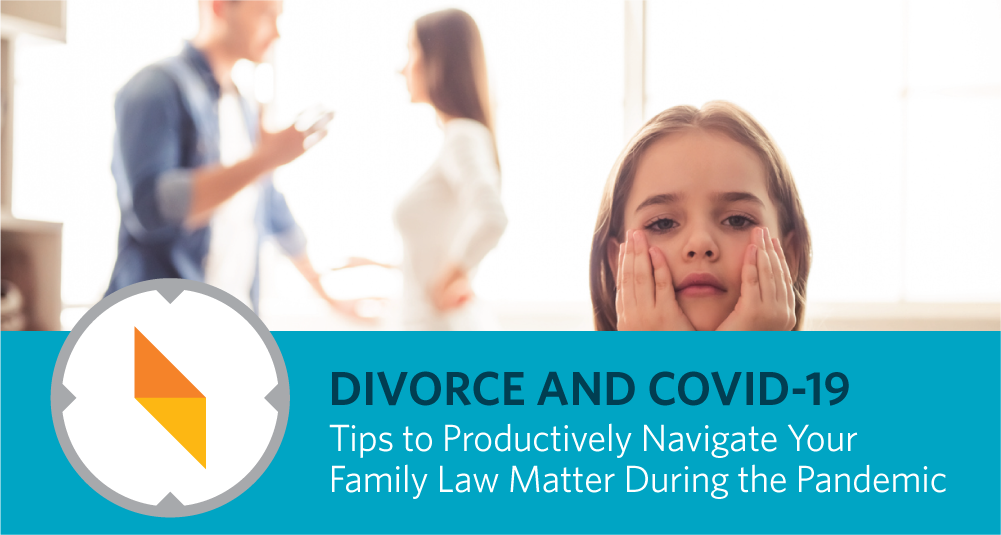 Parenting issues during COVID are prevalent. Many disputes arise between parents during times of anxiety and we are currently experiencing a moment of global worry. For people who are already experiencing a contentious parenting scenario, the heightened stress of worry about finances and health has spilled over to additional parenting tension. For those with a serious concern about their children's health, the concern is very real. Many people are making determinations about parenting that are not necessarily in line with their court orders, creating an additional level of anxiety. Fortunately, parenting issues have remained a priority for many courts, particularly those of a time-sensitive nature. Obviously, this will depend on your court's particular ability to handle family law cases at the time you need to file, but as a general rule parenting is always a priority for the courts.
Do Parenting Plans Need to be Followed During COVID?
The most specifically COVID-related parenting issue is the concern about whether parenting plans need to be followed in the midst of the pandemic. Many parents have genuine worries about the other parent's exposure rate, perhaps there is a high-risk family member in one home, or perhaps your child has a health condition that puts them in a higher risk category. In other families, there is disagreement about how to handle having visitors to the home or taking the children in public as restrictions begin to relax. These are all valid concerns. Likewise, it is a serious concern if your child is not returned to you by unilateral decision of the other party.
Speak to an attorney if you have any concerns about whether your current parenting agreement or orders can or should be followed during COVID. Each state and court may be handling this issue differently and an attorney can help determine if you have a case that is likely to be successful or not in your jurisdiction and local court. Likewise, if you are not seeing your child per your parenting order, an attorney can use that same knowledge to determine if the court is able or likely to find the other parent in contempt or otherwise enforce the parenting plan. While you may find that the order itself isn't changed, you may be able to find some relief in coming to terms about how to best transfer the children or come to other agreements about safety while the child is in the other parent's care.
Seeking Out Creative Solutions
As with so many issues during this pandemic, many people are finding creative and mutually agreeable solutions to parenting, either through direct negotiation between their attorneys or through an alternate dispute resolution process. Many people are coming up with timely and flexible parenting solutions to protect the child or other vulnerable people in one parent's home. Often this will be through an agreement for make-up time later and acknowledgement that these are temporary, emergency agreements and won't be held against one parent or the other later on. Certainly, if your attorney spots a valid concern, they can help craft a creative solution to keep your child and their loved ones safe while preserving your rights as a parent.
Parties experiencing parenting disputes benefit greatly from using mediation or other alternate dispute resolution provisions. Your parenting plan may already set out procedures to follow to attempt a mutual agreement, including naming a particular mediator. Whether that is the case or not, working with a trained and skilled family law mediator for COVID or other parenting issues can help to bring down the conflict between you and the other parent and keep the conversation centered around your children. Arriving at a mediated settlement can also help to create a longer term and more durable agreement so that you minimize conflicts moving forward. Mediation allows each parent to have a forum to voice their concerns and empowers each to come to an agreement for the benefit of their children.
Working with Experts
As COVID regulations remain in place, you may find yourself in the middle of a parenting investigation that must go on despite stay-at-home regulations. Many investigators or guardian ad litems have switched to remote meetings or will meet families using social distancing techniques. This can make an already awkward and anxiety-provoking experience that much more so. Talk to an attorney about techniques for working with these experts, particularly if the investigators aren't able to have the benefit of personally seeing you interact with your children.
About This Blog
This blog was adapted from Theresa Lorella's "Divorce and COVID-19 Guide: 19 Tips to Productively Navigate Your Family Law Matter During the Pandemic." To read the full guide, visit McKinley Irvin's COVID-19 Resource Center.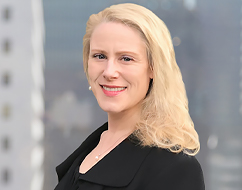 About the Author
Theresa Lorella is a family law attorney in Seattle, Washington. She has fifteen years of experience as an advocate and now also works as a mediator and arbitrator, helping parties to resolve their disputes in a durable and efficient manner.
Posted By
McKinley Irvin