Is Divorce About Winning?
Posted on July 26, 2018 02:27pm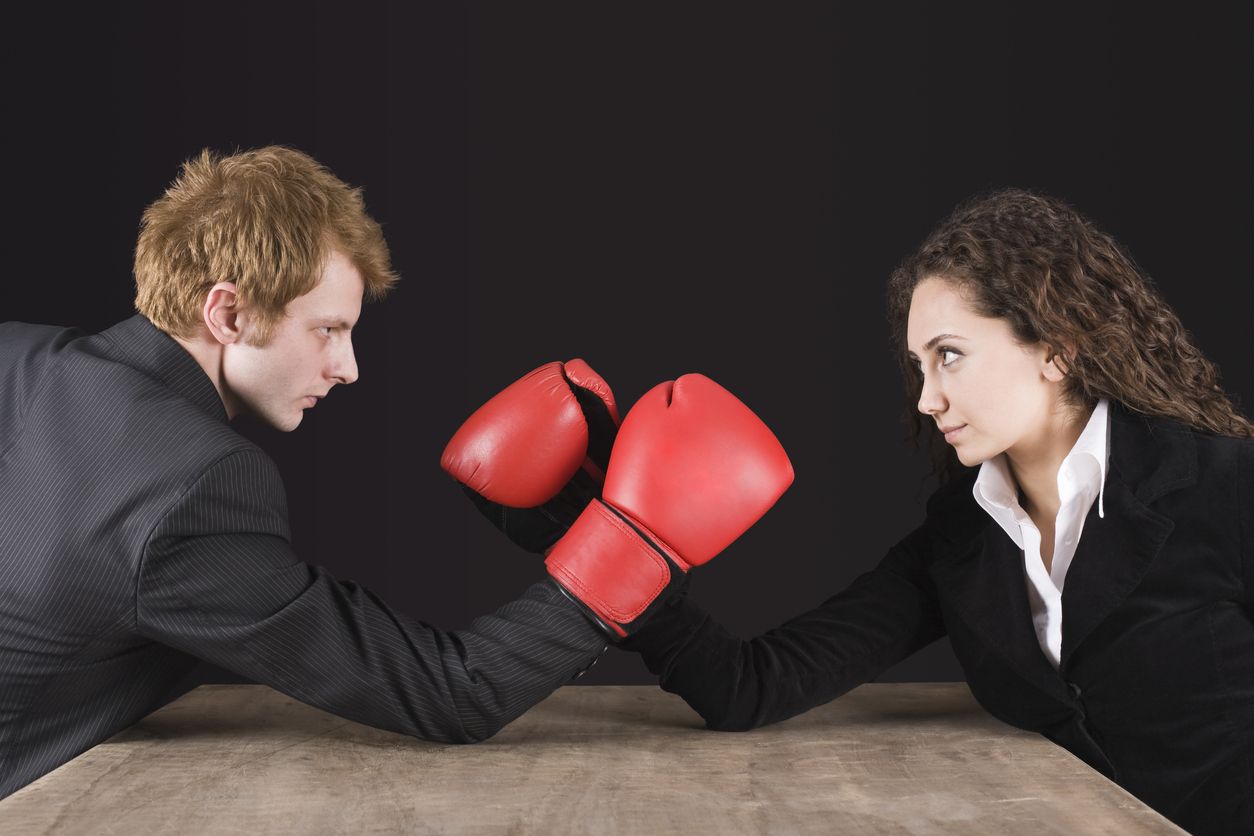 Deciding to seek a divorce can be a daunting decision, no matter the circumstances. You will be dealing with emotions, fears, huge life changes, uncertainty about the future, and stress. Under this kind of pressure, it sometimes will be hard not to get wrapped up in who gets what, who has the upper hand, and in some cases, wanting your spouse to suffer. However, turning your divorce into a contest can be more damaging than you may realize. Divorce can take a while, and you'll have to make a lot of choices. If you spend months focused on "winning," you might be making decisions based on what you want in the present, not on your future.
In short, divorce should not be about winning, it should be about protecting yourself, your family, and doing what you can to achieve your immediate and long-term goals.
Think About Your Common Goals
Instead of worrying about winning or losing, think about goals you share. Remember that you both want to come out of divorce as unscathed as possible. If you share children from your marriage, you also have another common goal to protect your kids and ensure their health and happiness—and damage one spouse purposely inflicts on the other could negatively impact the children. Keep these goals in mind so you can try to resolve issues in a civil manner and avoid unnecessary rivalry. If your spouse makes this difficult, there are ways you can deal with them to reduce his or her effect on your own behavior.
Protect Yourself
Whether you and your spouse are on friendly terms or not, it is essential that you remember that the outcome of a divorce will affect your lifestyle, finances, and family for many years after it's all said and done. You need to do what you can to protect yourself and your future and to stay civil is the best way to do that. That doesn't mean you cannot fiercely fight for issues that are important to you, but that you must pick your battles wisely and get experienced help. Learn to be your own best advocate in the divorce. Hire an attorney who can help you guard your assets and advocate on your behalf so that you can focus on obtaining the things that matter the most to you.
Competition Could Harm Your Kids
For most divorcing parents, their biggest concern is how their split might impact their kids. If you make your divorce into a competition, it could have a significant impact on your children in a variety of different ways. When you and your spouse are combative and negative throughout the divorce process, your children could easily become caught in the middle. Witnessing fighting may be harmful, but even if your children are not present for your arguments, they could still feel the brunt of the competition.
Exposing your children to conflict may also have repercussions on child custody. Bad-mouthing your spouse in front of your children, involving them in disputes, not letting the other parent see the kids, etc. – these are all things the other parent could use against you in court.
Do You Want to Go to Trial?
If either spouse is focused on winning and unwilling to negotiate, your divorce may end up in court. In a divorce trial, a judge will make all the decisions in your case. While there are issues worth going to trial for, it is a time-consuming and often expensive option. If you are considering going to trial, think about your reasons carefully and if they will be worth it in the long-run.
Think About the Long-Term
How you handle your divorce will affect the rest of your life. Instead of worrying about what the other person gets, focus on what is best for you and your family. Instead of approaching every decision as a contest, prioritize. Is it worth it? Is it really what you want? How will this choice affect your situation in five or ten or twenty years? Lean on your attorney to give you straightforward advice about the big picture and the best strategy to achieve your goals.
For help with your divorce, contact McKinley Irvin at our Washington office.
Posted By
McKinley Irvin