Veteran Attorney Elizabeth Michelson Joins MI in our new Everett Office
Posted on May 02, 2016 10:00am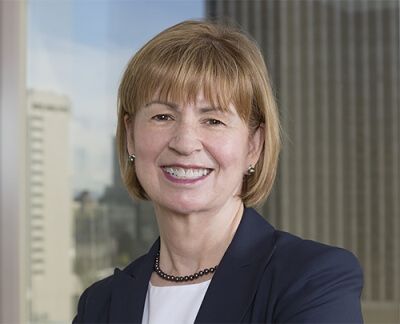 We are thrilled to welcome our newest partner, Elizabeth Michelson. After practicing family law in Snohomish County for nearly four decades, Liz has joined McKinley Irvin as Of Counsel and will be leading the firm's new Everett office.
View the McKinley Irvin Everett family law office here.
Liz is well-known within the legal community for her experience and professionalism. She has served as an AAML Fellow since 1996 and received numerous other professional distinctions. Liz will focus her practice at MI on complex divorce cases involving large estates/business interests and contested child custody matters.
Read Liz's Full Bio Here
Read the Press Announcement Here
The opening of a new family law office in Everett reaffirms McKinley Irvin's commitment to expanding our family law services throughout the Pacific Northwest. With a veteran family law attorney like Elizabeth Michelson heading up our team, we are confident in our mission to provide exceptional family law representation and personal client service to families throughout the region.
Posted By
McKinley Irvin