Section: Press Center
McKinley Irvin Opens Office in Snohomish County and Welcomes New Attorney
Posted on May 02, 2016 12:00am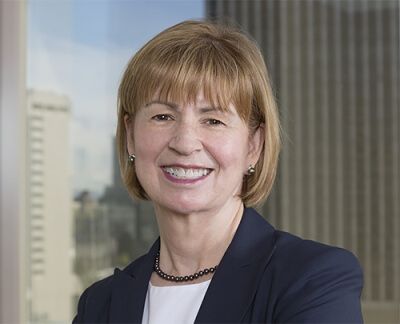 Elizabeth Michelson joins the Northwest's premier family law firm
EVERETT, Washington – May 2, 2016 – McKinley Irvin announced the hiring of veteran family law attorney Elizabeth Michelson, Of Counsel, who will take the lead in the firm's newly established Everett office. This announcement reaffirms McKinley Irvin's commitment to expanding its family law services throughout the Northwest.
Michelson has been practicing family law for more than 30 years exclusively in Snohomish County, taking pride in providing clients with the highest quality legal advice and advocacy. She focuses her practice on complex divorce cases with large estates or business interests at stake and contested child custody matters.
"I strive to provide knowledge and reassurance during what is often a stressful time, but with the understanding that results do matter," says Michelson. "There is no substitute for experience, attention to detail, and honest, ethical representation."
Michelson has served as a Fellow of the American Academy of Matrimonial Lawyers since 1996 and received several honors and distinctions over the years, including being named a Washington Super Lawyers on multiple occasions.
"Elizabeth's clients value her vast knowledge in all aspects of family law and how dedicated she is to achieving their goals," said Sands McKinley, co-founder of McKinley Irvin. "The experience and legal acumen she brings to our firm is an incredible asset to the clients we will serve in the Snohomish County region."
McKinley Irvin's Everett family law office is located at 2825 Colby Avenue, Suite 306, Everett, Washington, 98201 and can be reached at 425-258-4208.
To learn more about McKinley Irvin's experience in family law, service philosophy and attorneys, visit www.mckinleyirvin.com.
###
About McKinley Irvin
Founded in 1991, McKinley Irvin is the Pacific Northwest's premier law firm focusing exclusively on the practice of family law. McKinley Irvin attorneys are known for their effective legal representation and compassionate client service, representing clients in family law matters including divorce (dissolution), child custody, child support, relocation, parenting plan and child support modifications, international family law, domestic partnerships, and other family law practice areas.