Is There a Bigger Threat to Marriages than Ashley Madison?
Posted on August 27, 2015 01:45pm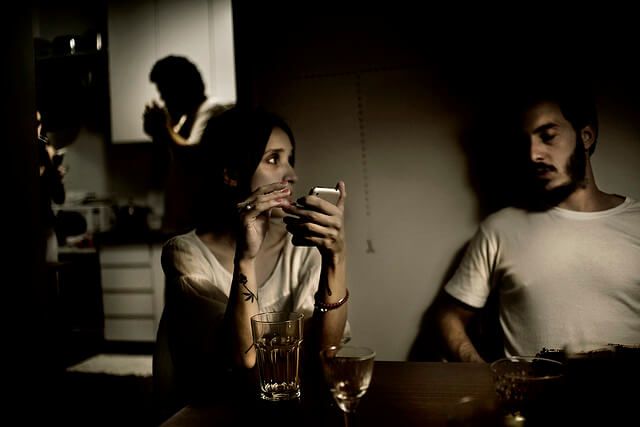 Since the night of August 18th, when hackers released personal information on 31.3 million users of the adultery website Ashley Madison, news of the fallout keeps getting sadder and more debauched. We've seen reports on lawsuits, suicides, blackmail, and public humiliation. Divorce attorneys have been poised for an influx of betrayed spouses.
The Ashley Madison leak is definitely something to give married people pause, and it provides a frightening insight into the accessibility of our online private information. We'd like to consider, however, if a bigger threat to marriage than Ashley Madison looms in the digital background.
Were these millions of users actually having affairs?
Looking for an affair, most certainly. However, yesterday's thorough examination of the data published by Annalee Newitz at Gizmodo, "Almost None of the Women in the Ashley Madison Database Ever Used the Site," shows that of the 31.3 million Ashley Madison users, only 5.5 million are women and a great deal of these female user profiles appear to be fake. Additionally, a huge percentage of the women's profiles (that may or may not be real) were never actively used.
"When you look at the evidence, it's hard to deny that the overwhelming majority of men using Ashley Madison weren't having affairs," writes Newitz.
If 1 out of 3 divorces now start as online affairs, how is it happening?
As published in our recent infographic, Social Media + Divorce, a third of all divorces begin as online affairs. While Ashley Madison may be currently getting the spotlight, it turns out that information from Facebook and other everyday social media sites are used as evidence in a huge percentage of divorce cases.
In fact, 81% of attorneys at the American Academy of Matrimonial Lawyers have used or encountered evidence from social media, with Facebook as the number one source.
Because of "no-fault" divorce laws, evidence on wrong-doing obtained from Ashley Madison will not give most people an edge against their cheating spouse in divorce court. Facebook usage, however, can provide evidence not just about infidelity, but about a person's parenting, spending, whereabouts, and whether they have been dishonest about any of those things – and can definitely be used in court.
The risks of social media activity and digital communications to marriage
Posts, photos, texts, location check-ins, emails, and chats can all be used as evidence in a divorce proceeding – obtained from the social media sites and smartphones that we use every day.
McKinley Irvin has published Digital Divorce: A Guide for Social Media & Digital Communications in Divorce to help people learn more about:
How social media affects relationships and marriages
How and what evidence can be taken from social media
How to protect yourself online during divorce
---
Photo Credit: Cia De Foto / Flickr
Posted By
McKinley Irvin