How to Protect Your Credit in a Washington Divorce
Posted on November 01, 2023 12:42pm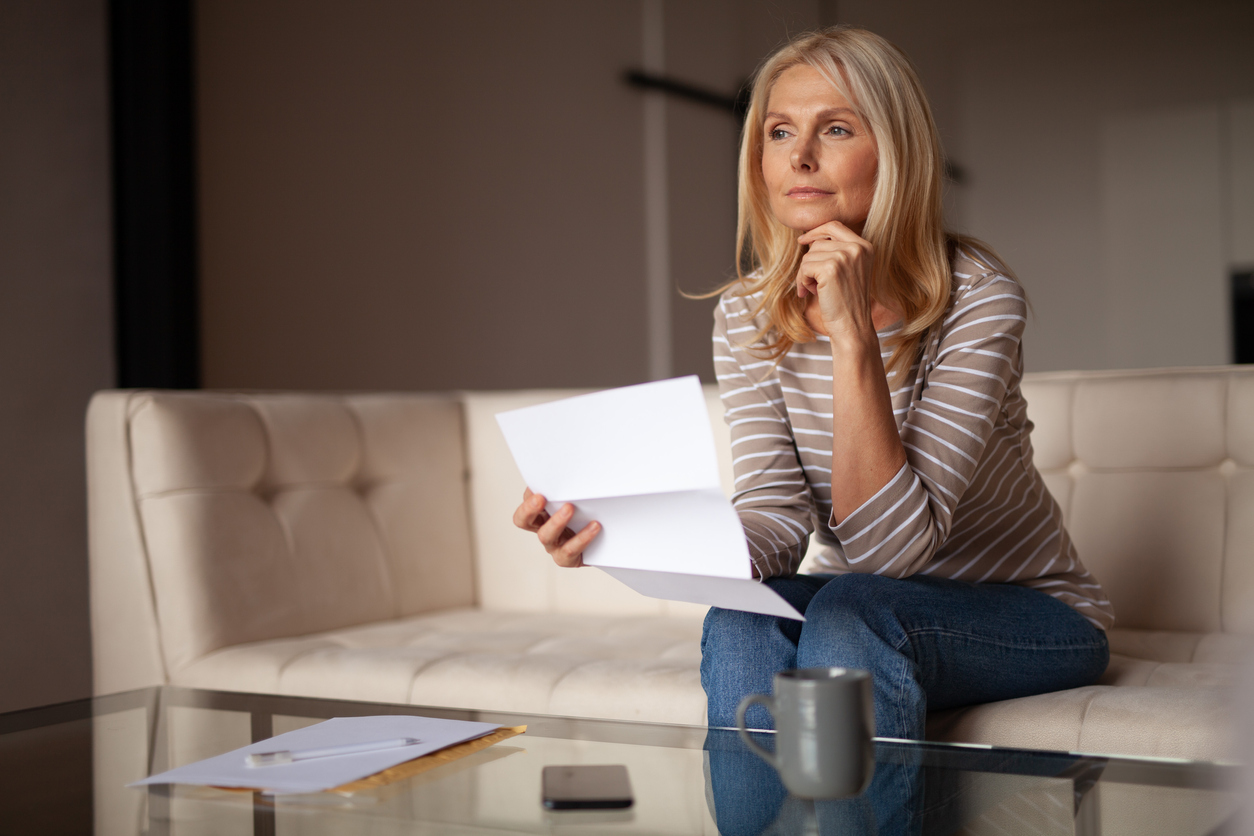 Divorce is a significant life event that can have lasting impacts on various aspects of our lives, including economic security. For many couples, the implications of divorce on credit score and other key elements of financial stability can be major concerns when preparing for marriage dissolution.
Understanding how divorce can affect your credit is crucial for protecting your financial well-being during and after the process. In this blog, we'll explore the potential ways that divorce can influence credit scores in Washington State. Keep reading to learn more.
Implications of Divorce on Credit Scores in Washington
When undergoing a divorce in Washington, it's essential to be aware of the potential implications that divorce can have on your individual credit score, as this can play a significant part in each spouse's future economic stability and financial security after the divorce is finalized.
Some key points for separating couples to keep in mind about credit during a Washington divorce include:
Joint Debt Responsibility – If you and your ex-spouse had joint credit card accounts, you both remain responsible for the debt incurred on those accounts. Late payments or defaults on joint accounts can negatively impact both parties' credit scores.
Property Division – If you and your spouse jointly own a home and one party is awarded the property in the divorce, it often involves refinancing the mortgage to remove the other party's name. Failure to do so can lead to credit issues if the party not awarded the home is still associated with the mortgage.
Spousal Maintenance & Child Support – Failure to meet court-ordered spousal or child support payments can result in negative credit reporting. Support payments are considered a legal obligation, and non-payment may be reported to credit bureaus.
New Financial Responsibilities – After divorce, you may face increased financial responsibilities on a single income. If you struggle to meet financial obligations, you could be at risk of late payments and debt accumulation, which can impact your credit score.
Legal Fees & Court Costs – The costs associated with divorce, including attorney fees and court expenses, can strain your finances. If you're unable to cover these expenses and accrue debt, it may affect your credit score.
Rebuilding Credit – After divorce, it may be necessary to rebuild your credit if it has been negatively affected. You can start by establishing new lines of credit responsibly, such as a secured credit card or a small personal loan, and making on-time payments.
7 Tips to Safeguard Your Credit Score in a Divorce
Washington couples can benefit from following these 7 best practices to protect their financial independence and economic security in a divorce:
Request your credit report: Start by obtaining a copy of your credit report from each of the major credit reporting agencies. Review it carefully for accuracy and address any discrepancies promptly.
Close joint bank accounts: Work together with your spouse to close joint accounts, including bank accounts, credit cards, and lines of credit. Ensure that both parties are aware of their responsibility for any outstanding debts and establish a plan to manage them.
Establish individual lines of credit: If you lack an individual credit history, consider opening individual bank accounts and credit cards to establish your own credit profile. Responsible use of these accounts can help build a strong credit score.
Communicate with creditors: Inform creditors and lenders about your impending divorce and any changes in your financial situation. They may be able to provide assistance or offer alternative payment arrangements during this transitional period.
Continue making timely payments: Maintain a good payment history by making all payments on time, including mortgage payments, utility bills, and credit card bills. This helps ensure that your credit score remains stable throughout the divorce process.
Document all financial transactions: Keep detailed records of any financial transactions, including payments made, debts incurred, and asset transfers. These records can serve as evidence if any discrepancies or issues arise in the future.
Update your personal information: Update your personal information with creditors, banks, and other relevant institutions to reflect your new marital status. This includes changing your address and removing your ex-spouse's name from any joint accounts.
Keep in mind that divorce is a complex process, and each couple must navigate their own unique circumstances. Consulting with a trusted family lawyer who specializes in divorce cases in Washington State is crucial to determining an effective legal strategy to employ in your specific case.
Turn to a Family Law Firm with Decades of Experience
McKinley Irvin's compassionate family lawyers have decades of experience representing individuals and families throughout the Pacific Northwest in both complex and traditional family law cases. Call 206-397-0399 to schedule a consultation.
Posted By
McKinley Irvin