Why Child Custody Relocation Requests Are Denied in Washington
Posted on March 09, 2023 01:58pm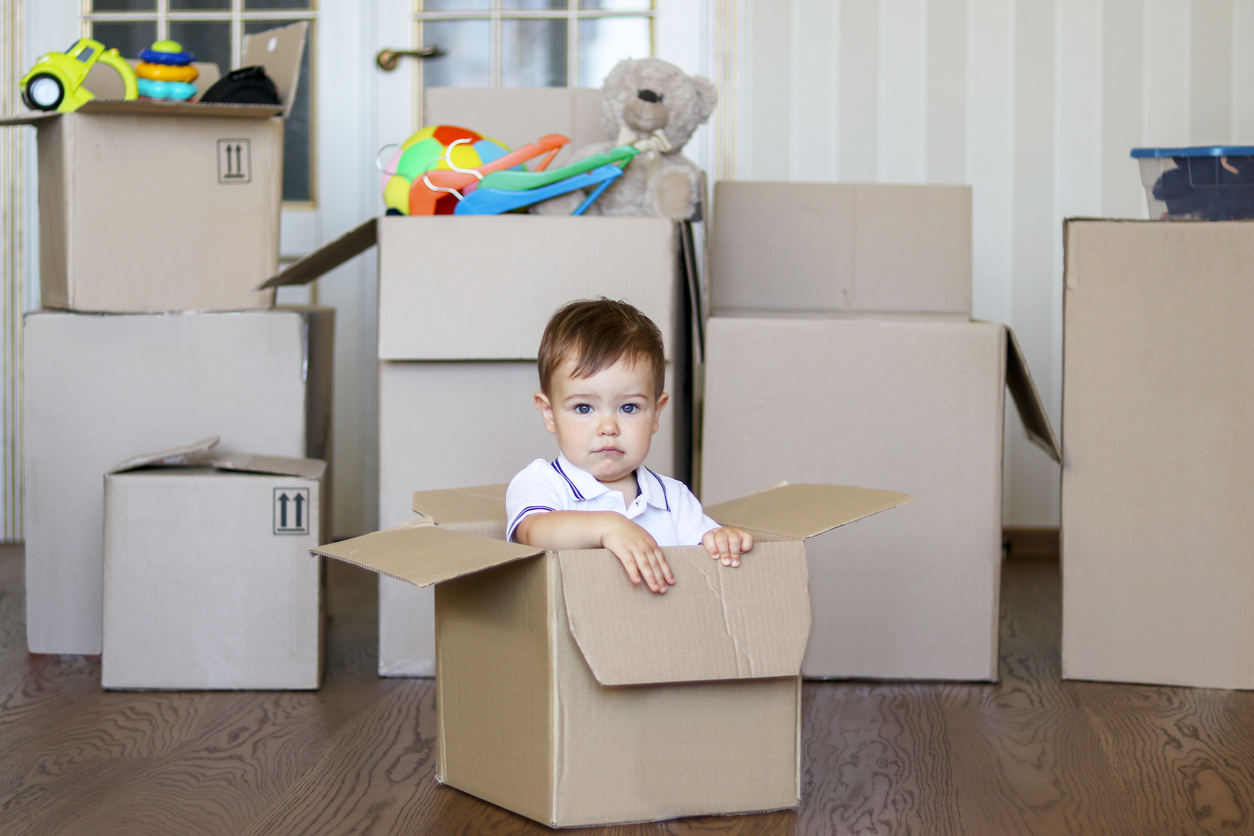 Divorce can be a stressful time for Washington families. In the event that the couple has children, adjusting to a new normal after divorce can be all the more challenging.
Child custody is a common area of contention during and after divorce, as child custody orders can fluctuate over time to better accommodate the child's evolving needs as they mature. Parenting plan modifications may also be permitted in the event of new and substantial life changes, such as a co-parent getting remarried, the birth of a new half-sibling, or being diagnosed with certain health conditions.
From new career opportunities to better schooling to being closer to family, many co-parents find it necessary to relocate to another area. However, it's essential for Washington parents to comply with their current parenting plan and understand how the law applies if they wish to relocate with their child.
What steps can co-parents take to obtain a child custody relocation order? Keep reading to learn more about child custody relocation requests in Washington.
Relocating with a Parenting Plan in Effect
To modify an existing child custody order, there must be a significant change in circumstances. Examples of this could include one parent moving out of state, changes in work schedules or financial situations, or if there is evidence that one parent is not providing proper care for the child.
When it comes to child custody, Washington courts will always prioritize the best interests of the child. This means that the court may consider a range of factors when determining a custody arrangement, such as:
The child's age and health
The child's relationship with each parent
The child's preferences, if age-appropriate
Any history of domestic violence or substance abuse
When parents in Washington State are seeking to relocate with a child, they must first obtain permission from the court. The court will consider a variety of factors when making a decision, including weighing any potential harm that may result from the relocation.
To increase their chances of having a relocation request approved, parents should 1) provide evidence demonstrating why the relocation will benefit their child, such as information regarding new career or educational opportunities, and 2) demonstrate how they plan to maintain contact with their co-parent to respect their parental rights.
3 Reasons Why Child Relocation Orders Get Denied
When it comes to relocating with a child custody order in effect, there are a number of factors that the court considers before making a decision. In some cases, the court may deny a request for child relocation due to certain circumstances.
It is important for co-parents to understand why a judge might deny such an order and what they can do if their request is denied. First and foremost, all modifications to a current child custody order must be determined to be in the best interests of the child. Otherwise, the request will be denied.
In some cases, the court may deny a request for child relocation due to other circumstances. For parents whose relocation request was initially denied, there's no need to abandon hope yet. It's best to seek legal counsel from a trusted family lawyer who can determine why the original child relocation request was denied and evaluate alternative legal strategies, if any, to obtain a desired outcome in family court.
Consider these common reasons why child custody relocation requests are denied in Washington:
1. The parent isn't (or hasn't) complied with the current parenting plan.
It's crucial for parents to follow the terms of their current child custody arrangement meticulously if they wish to obtain permission to relocate. In some cases, the court may see fit to deny a child relocation request if the parent fails to adhere to legal guidelines before or during the relocation hearing.
For example, if the parent:
Has a prior history of child custody violations;
Failed to provide sufficient notice to the other co-parent;
Is unable or unwilling to cooperate with the other party; and/or
Lies or withholds information pertaining to the relocation,
…this may result in the judge denying the parent's relocation request.
2. The parent's motivation for the move was stated in bad faith.
While many parents express their intent to relocate in good faith, some guardians may use legitimate reasons to conceal ulterior motives. In the event that a parent is suspected of being deceitful or dishonest regarding their reason for the move, the court will likely deny the request.
For example, if a parent states an intent to relocate for a new career opportunity, but secretly wishes to distance their child from their co-parent's new partner, this motivation is in bad faith and can result in denial.
3. The benefits of a proposed move don't outweigh the potential for harm.
In some cases, it may not be enough for the parent to prove that the relocation will benefit the child. What matters is whether those benefits outweigh the risk of potential harm, as this will determine what is truly in the child's best interests.
For example, if the proposed move would put the child in a slightly better school district but significantly separate them from most of their friends and family, the court may deny the request for the sake of prioritizing the child's wellbeing.
Compassionate Representation for Washington Families
As the region's premier family law firm, McKinley Irvin has a proven track record of successfully representing families throughout the Pacific Northwest. Whether you require assistance with divorce, child custody, or alternative dispute resolution, our exceptional legal team can help fight for the legal outcome you deserve in court.
Call 206-397-0399 or contact us online to discuss your case with an experienced family lawyer.
Posted By
McKinley Irvin