Understanding Grandparents' Visitation Rights in Washington
Posted on June 05, 2023 11:48am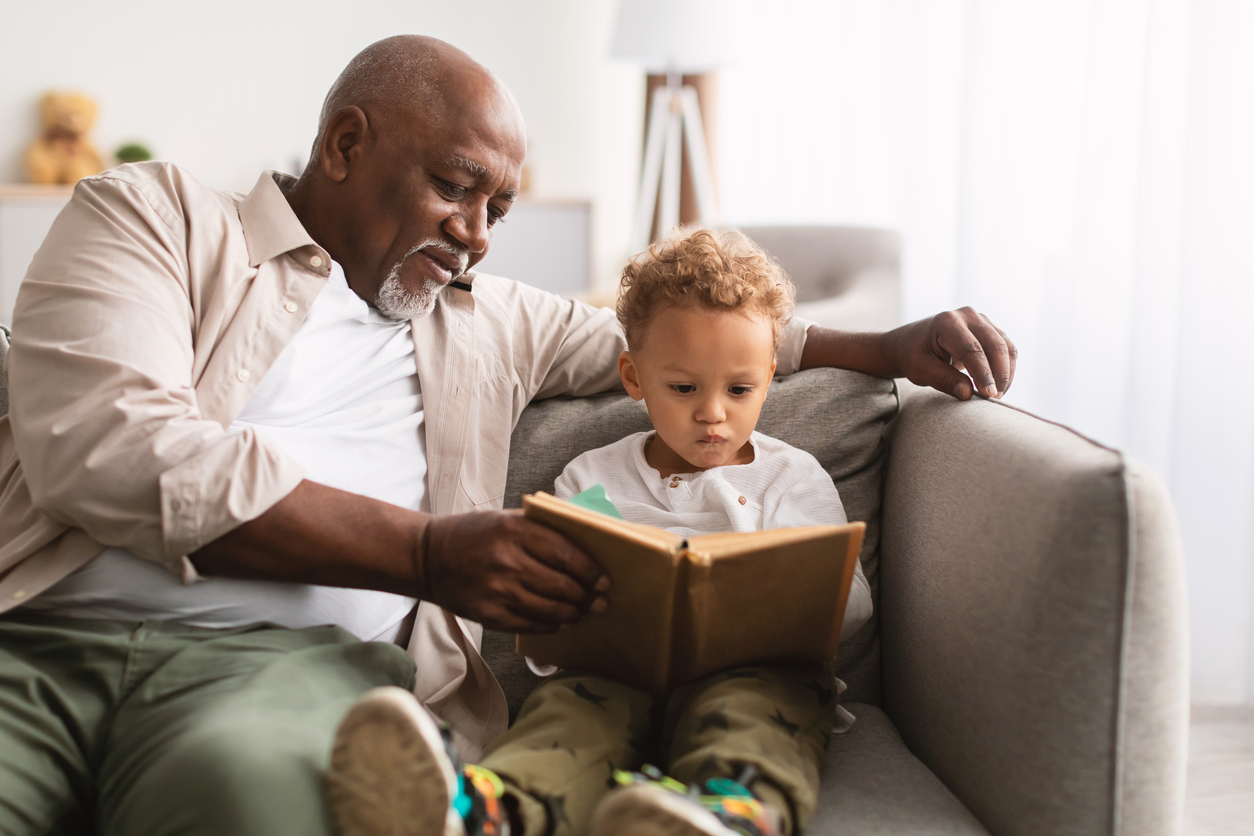 Child custody can be one of the most stressful parts of a Washington divorce. From evaluating parental fitness to addressing instances of child abuse or neglect, establishing custodial rights and visitation schedules can be nerve-racking for the whole family. From parents to grandparents to aunts and uncles, the vast majority of relatives truly want what's best for children after divorce.
Fortunately, this is exactly what Washington courts desire, too. Rest assured that the judge will always determine child custody decisions according to the best interests of the child. While parents are often the first adults that come to mind when considering custody arrangements and parenting plans, it's important to keep in mind that grandparents may also be entitled to certain rights under the law.
Custodial & Visitation Rights: A Guide for Washington Grandparents
While grandparents can play an invaluable role in the lives of their grandchildren, they are not automatically entitled to custody or visitation in a Washington divorce. This is partly because grandparents' rights are considered secondary to parental rights in Washington, making it all the more critical for family members to understand their legal obligations after a divorce.
How can grandparents obtain visitation time or custody of grandchildren in Washington? Keep reading to learn more about grandparents' rights in a divorce.
Filing for Non-Parent Visitation
As of 2018, Washington law allows certain non-parent relatives to file for visitation time with children who aren't theirs. This is known as non-parent visitation. Various individuals may file for non-parent visits in Washington State, including (but not limited to):
Stepparents
Stepsiblings
Half-siblings
Any blood relative
Any blood relative's spouse 
Under Washington law, grandparents can file a petition for visitation or custody so long as one of the following applies:
The child's parents are not married
The parents are involved in ongoing litigation concerning the child
The child is not living with either parent
Under Washington's grandparent visitation laws, a custodial parent who denies visitation time to grandparents must provide "clear and convincing evidence" demonstrating that the proposed visitation isn't in the child's best interests.
Without sufficient evidence, courts may rule in favor of granting visitation time to the requesting grandparent; however, it's worth noting that Washington courts operate under a general assumption that parents who deny visits are—more likely than not—acting in the best interest of their child. This means that grandparents bear the "burden of proof" (legal responsibility) to prove to the court that visitation or custody is in their grandchild's best interests. 
What factors will the court consider when determining the child's best interests?
In Washington, family courts can consider a wide range of factors when it comes to determining the child's best interests in a custody or visitation hearing, such as:
The child's relationship with the grandparent
The parent's existing child custody arrangement
The grandparent's relationship with the child's parents
Any history of criminal activity, domestic violence, or child abuse
Potential effects of the proposed visitation on the child's overall wellbeing
Each party's reasoning for requesting or objecting to non-parent visitation
Any other factor the court deems relevant to the family's case
When considering any type of custodial arrangement, involved parties should always strive to make decisions based on what is best for the child. This can empower families to protect children's safety and wellbeing while preserving amicable relations within the family unit.
When are grandparents permitted to seek custody of their grandchildren? 
In Washington, grandparents can seek custody of their grandchildren under certain conditions. Under the Revised Code of Washington (RCW §26.10.160), grandparents can petition the court for custodial rights if they can demonstrate that it's in their grandchild's best interests.
It's important to understand that obtaining custody as a grandparent can be a very challenging and complex legal process. It's best to consult with an experienced family law attorney with an in-depth knowledge of state-specific laws, as they can represent your best interests in family court, determine what legal solution is most appropriate under your unique circumstances, and help you navigate the complexities of the family court proceedings.
Serving Families in Washington & Beyond Since 1991
McKinley Irvin's compassionate team is experienced in both traditional and complex family law cases. Our firm can help protect you and your loved ones in family court. Call 206-397-0399 to schedule a consultation.
Posted By
McKinley Irvin