How To Handle Custody & Visitation During the Divorce Process
Posted on August 25, 2023 01:39pm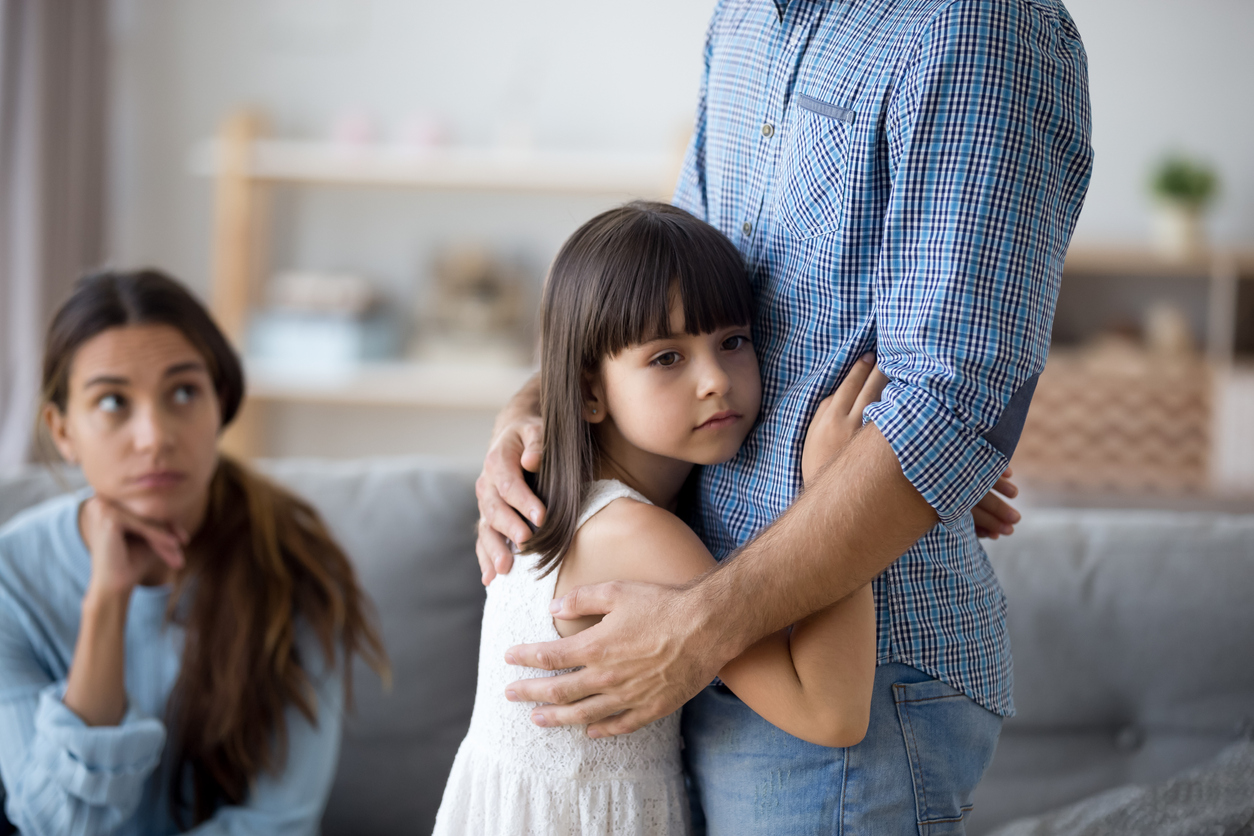 Before your divorce is finalized, you and your co-parent might be concerned about how you'll share parenting responsibilities in the interim. The divorce process can be complicated and lengthy, so having a temporary parenting plan in place is the best way you can ensure you create a stable environment for your children and set clear-cut expectations with your spouse. While you meet with your attorney to discuss the details of your divorce or negotiate the terms of your official child custody agreement in court, your temporary plan can help ensure you have something steady in place to address the most immediate concerns.
In this blog, we explain how temporary child custody orders can help parents establish a fair arrangement as they go through the divorce process. We'll also discuss how to petition the court for a temporary order and when.
Why Do You Need a Temporary Child Custody Order?
One of the central points you will discuss during the divorce process is your child custody arrangement, but in the meantime, while you and your spouse meet to discuss those matters, you need to have a temporary arrangement in place. A temporary custody order can help parents establish expectations and guidelines on a temporary basis, which provides the children with structure and outlines each parent's responsibilities. It is just like establishing a parenting plan, but on a short-term basis.
Without a temporary order, you and your spouse might have to revisit your arrangement regularly as you decide the basics about your day-to-day schedule. For example, you'll need to decide who will have the kids over the weekend, who will pick up your daughter after soccer practice, or who will pay for your son's braces, and so on. With a temporary custody order, those decisions will already be predetermined for you based on whatever you agreed upon when you first began the divorce process.
A temporary custody order will also apply to parents with visitation schedules. If, for example, one parent is the primary caretaker for the children, that parent might receive primary custody via the temporary order and would continue to care for the children on a regular basis. The other parent would then receive a set visitation schedule where he or she would be able to visit the children regularly, take them on outings, or take them for overnight stays at their own residence. Again, the specifics of each plan will depend on each family's circumstances.
How Can I Create a Temporary Child Custody Order?
To establish a temporary custody order, you will file a petition through the court, at which point you will need to explain why the temporary order is necessary. Parents can work together to create a plan to present to the court or seek additional help. A mediator or divorce lawyer can help you and your spouse generate a temporary parenting plan before a permanent plan can be determined in the divorce decree.
It's best to file the petition for a temporary order as early as possible so you can benefit from the order for the duration of your divorce. However, if you and your spouse are able to work out an arrangement amongst yourselves, you may not choose to petition for a temporary order until a dispute or other issue comes up.
What Will My Temporary Order Be Based On?
Ideally, courts like to receive a proposed idea for a parenting plan when couples petition the court for a temporary order. However, in any case, the court will always consider the plan with one single objective—identifying a system that works in the best interest of the child. If your proposed plan seems fair and prioritizes the child's interests, the court will likely grant it. Or, the judge may take a quick survey of your case and create a temporary order for you and your co-parent to follow.
To learn more about temporary divorce orders, read our blog, "What Are Temporary Orders in a Divorce Case?"
Child Custody Assistance
If you have concerns about your child custody arrangement, we can help. We have extensive experience in both complex and traditional divorce cases. Contact McKinley Irvin to discuss your case with our experienced lawyers.
Posted By
McKinley Irvin