Explaining an Absent Parent to a Child After Divorce
Posted on August 29, 2023 04:01pm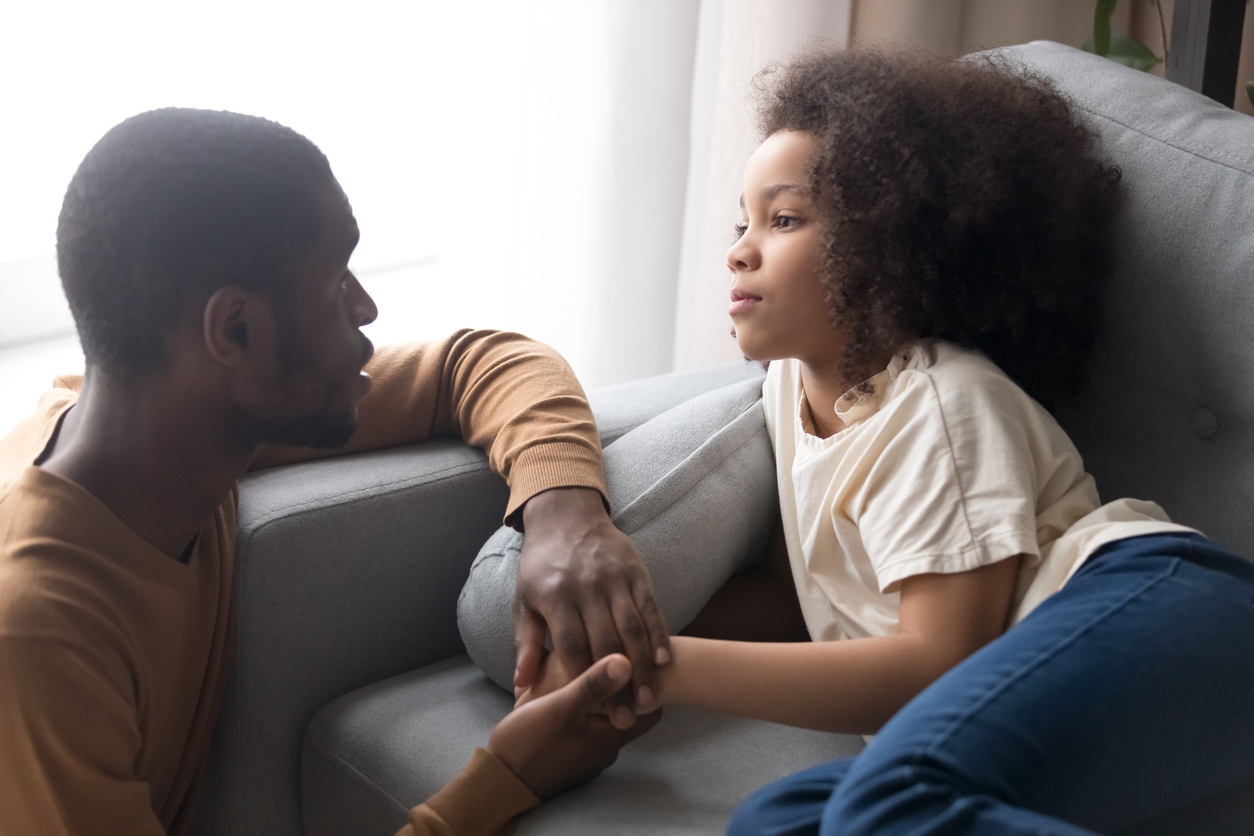 While divorce is a stressful experience for anyone, children are especially vulnerable to the negative effects of ending a marriage. From behavioral problems to emotional dysregulation to academic struggles, it can be exceedingly difficult to care for little ones when moms and dads are barely hanging on by a thread themselves.
Fortunately, there are ways to stay connected and support children after divorce. In this blog, we'll review some essential tips for co-parents to help their children adjust to single parenthood or shared custody after a Washington divorce. 
Understanding Child Custody in Washington
In Washington, family courts can consider a range of factors when determining child custody, such as:
The child's relationship with each parent
Each parent's age and physical condition
Each parent's financial security and earning capacity
Each parent's living conditions and geographic location
Any history of addiction or substance abuse, domestic violence, child abuse, or neglect
The important thing to keep in mind during child custody decisions is that the court is obligated to act in the child's best interest. This means that any contention or drama between co-parents can only lead to negative effects in court, as the judge will always choose the healthiest arrangement to benefit the child's safety and well-being, regardless of co-parent interference.
3 Essential Tips for Co-Parents to Explain an Absent Parent
While going through a divorce is challenging enough, the fallout of divorce can be difficult for every family member involved, especially in the event that the couple shares young children. Many kids not only struggle to adjust to having one parent around, but also struggle to cope with the loss of the other—regardless of the quality of their relationship with the missing parent.
Change is hard on anyone, but it can be especially challenging for younger family members who are more prone to experience confusion and frustration after "losing" a parent. As strange as it sounds, divorce can feel much like a death in the family, especially for kids.
In a way, any divorce in the family comes with significant losses—not just the loss of a home and a family, but the loss of friends, routines, traditions, holiday visits, and even our identity and sense of worth. Many adults struggle with these challenges; why would we expect children to experience anything different? 
When it comes to helping kids of divorce transition to single-parent homes or joint custody, co-parents can benefit from keeping these 3 tips in mind when explaining an absent parent to their child:
1. Ensure the child knows that it isn't their fault.
While adults have the ability to analyze a situation and determine their personal involvement and responsibilities in the matter, children cannot do this on a conscious level, especially in early stages of development. For example, if one of your coworkers is cold and standoffish at the office, you might conclude that they're a rude or unpleasant person.
On the other hand, if a child feels consistently unwanted or dismissed by an adult, this can leave them with no choice but to internalize the issue, as the lack of a clear and visible problem to attribute unexplained problematic behaviors can leave kids with no choice but to blame themselves—a logical conclusion for children with still-developing brains and a limited grasp on the world.
This is why it's imperative to ensure that your child doesn't blame themselves for the divorce or any aspect of the fallout. Inevitable outcomes, such as having to move schools, change towns, or spend less time with friends and certain relatives, are commonly perceived as children as punishment for undesired behavior. As a parent, it's crucial to demonstrate that your child is not responsible for any of these adult hardships.    
2. Be respectful, but honest. 
Talking to kids can be a doozy, especially depending on their age. It can be easy to underestimate children's capacity to hear and understand major life events like divorce, but in actuality, kids are more intuitive and observant than we give them credit for. How much should parents share with children after divorce?
While it's best to avoid oversharing with kids, especially when it comes to personal details and "grownup" problems—such as financial concerns or hostility from in-laws—the way we speak to children is of paramount importance. There are a couple of common mistakes that parents are prone to make when discussing serious topics with children, including:
Failing to demonstrate age-appropriate respect to their child; and/or
Failing to convey their points honestly.
The age of the child in question will obviously and significantly affect parent-child communication post-divorce. Explaining the major changes of divorce to a four-year-old will be a very different conversation than one with a fifteen-year-old. Above all, co-parents should devote their full effort to validating their child's feelings and overall experience—regardless of age and whether the child's views align with yours.
For example, while it may be understandably easy to loathe your ex's guts after a nasty divorce, it's perfectly normal for children to miss the other parent nonetheless, as this is an innate biological need that can be enhanced by negative stressors in life, such as attachment style issues and other health problems related to coping with divorce.
3. Don't allow grownup issues to color the conversation.  
It's never a good idea to badmouth your co-parent to children, especially if the child sees the other parent on a regular or semi-regular basis. Regardless of personal feelings toward an ex, the company they keep, or their life choices, it's important to prioritize the child's needs, meaning that parents should seek to lighten their child's burdens—not add to them.
While every grownup needs and deserves time to process emotions—to grieve, rage, and work through the many challenges of divorce—there is a time and place for each, and kids will benefit when parents are able to compartmentalize their lives and lend their child the support they deserve, too. 
Experienced Family Lawyers in Washington
Since 1991, McKinley Irvin has represented Washington families in a wide range of family law disputes. We meet our clients during some of the most stressful and trying times in their lives. We understand what is at stake and have dedicated ourselves to helping our clients preserve what they value most. Contact us online or call 206-397-0399 to schedule a consultation.
Posted By
McKinley Irvin