What to Expect in an Initial Consultation with a Divorce Lawyer
Posted on April 28, 2023 02:18pm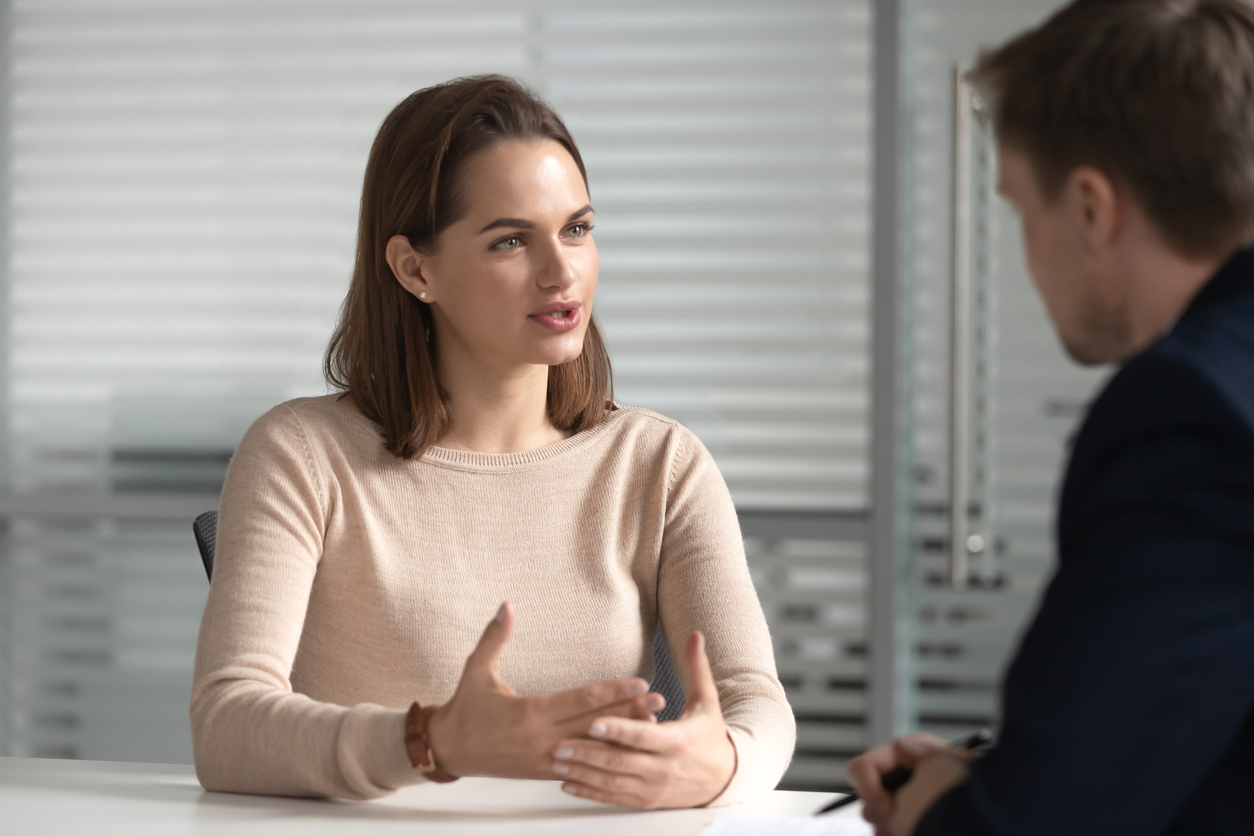 Filing for divorce is rarely an easy choice to make. How couples choose to navigate and prepare for the divorce process can have significant important legal and financial ramifications for all involved, making it all the more vital to hire the right divorce lawyer before taking legal steps or signing any contracts.
Many Washington and Oregon families are understandably intimidated by the complexities of divorce, from deciphering legal jargon to meeting important deadlines to filing the correct forms. Scheduling an initial consultation with a qualified divorce attorney is a crucial next step after deciding to end a marriage, as it can provide needed insight into each spouse's rights and obligations under the law in a divorce.
Keep reading to learn what to expect in an initial consultation with a divorce attorney and how to best utilize this time.
Preparing for a Consultation with a Divorce Lawyer
In an initial consultation, a knowledgeable divorce attorney can provide personalized advice regarding the unique circumstances of the situation, explain state laws and any local ordinances that may apply, and review foundational components like child support and property division.
An initial consultation generally begins with getting to know each other. From there, you will likely transition to discuss certain elements of your case. This can help determine whether or not the lawyer is a good fit for your unique circumstances, needs, and preferences. It's important to bring important documents and use the meeting time wisely to voice any questions or concerns you have about the divorce, from retainer fees to communication preferences.
Keep in mind that the purpose of an initial consultation isn't to make hasty decisions or establish a chosen legal approach, as there will be plenty of time to establish such details if and when you choose to work with that attorney. An experienced family lawyer will take care to collaborate with you to best represent your needs throughout the divorce proceedings.
What to Expect During the Initial Call
Reaching out to prospective divorce lawyers can be intimidating, especially for clients involved in abusive marriages or domestic violence. However, reputable law firms know which questions to ask to prioritize your safety and connect you with needed resources as quickly as possible.
Consider following these best practices when contacting a potential divorce lawyer:
State your name and the reason for calling.
There's no reason to fear providing your personal information during the call, as all information must be kept strictly confidential. This isn't limited to practicing attorneys – it extends to all employees at the firm. Failure to identify yourself may result in the firm discontinuing the conversation due to potential conflicts of interest.
Be prepared to share how and when someone can return your call.
The person who took your call will know to ask whether it's safe to call you back, and if so, what date and time works best. Take care to provide the appropriate number to reach you during that time and keep an eye out for their call to avoid the frustrations of "phone tag" and other delays.
Save in-depth questions.
While it's okay to ask some questions during the call, there will be plenty of time for the attorney to address the majority of your questions and concerns in a face-to-face consultation. Scheduling the meeting is the first and shortest step to obtaining the information and guidance you require.
What to Bring to Your First Meeting
Because every family law case is unique, required documentation and other important items pertaining to your initial consultation will inevitably vary from person to person. Generally speaking, it's best to bring anything and everything that may be relevant to the divorce.
Common items to consider bringing with you to an initial consultation with a divorce lawyer include:
Pay stubs
Tax returns
Birth certificates
Bank statements
Marriage licenses
Any prior divorce decrees
It may also be helpful to bring any incriminating evidence (such as proof of infidelity or abuse). Common examples include photographs, video footage, audio recordings, phone records, text messages, police reports, and medical records.
Top 10 Questions to Ask in a Divorce Consultation
It's important to ask questions in your initial consultation in order to make informed decisions and better understand what to expect going forward. Asking good questions can help you prepare for potential obstacles and examine the long-term impact of divorce decisions on your financial stability and overall well-being.
An initial consultation is typically an excellent opportunity to determine whether an attorney's services are best suited for your unique situation. Discussing important topics, such as the attorney's legal experience and anticipated costs, can help determine the most appropriate steps to take and give you time to consider all the options available to you before committing.
Common questions to ask during an initial conversation with a divorce lawyer include:
What is your legal background?
What is your preferred communication method?
How long does this type of divorce typically take?
What is the anticipated cost of your legal services?
Are there any additional fees I should know about?
Is there anyone else I'll be working with on my case?
What is the anticipated timeline of the divorce I'm filing for?
Are you willing to provide references from previous clients?
Do you specialize in family law or have other practice areas?
Can you walk me through the divorce process in Washington?
Customized Legal Solutions for Families
Whether you require legal guidance in an amicable divorce or aggressive representation in litigation, McKinley Irvin is here for Washington and Oregon families. Our compassionate divorce attorneys provide customized legal solutions tailored to your unique needs. Call 206-397-0399 or schedule a consultation online.
Posted By
McKinley Irvin