McKinley Irvin Welcomes Senior Attorney Rachel Bender
Posted on June 10, 2022 03:14pm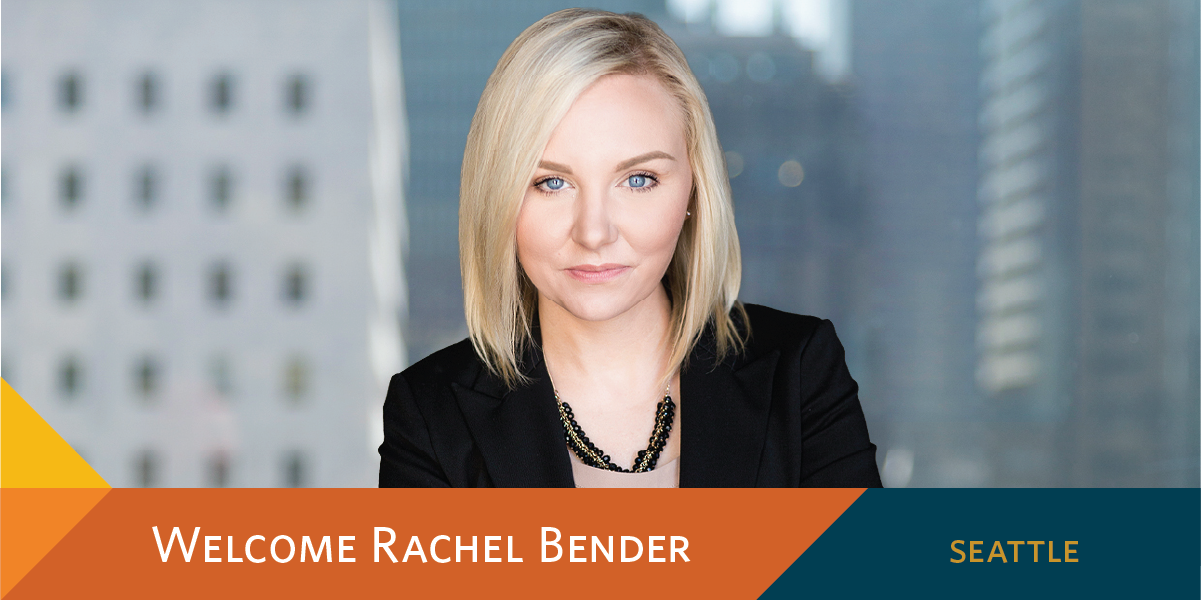 McKinley Irvin is excited to announce that Rachel Bender has joined the firm as a Senior Attorney.
Rachel is an experienced courtroom attorney who focuses her practice on high net worth divorces, property distribution, UCCJEA issues, non-parent custody, and domestic violence matters.
Named a Rising Star by Super Lawyers® every year since 2018, she has been recognized repeatedly by her peers as a top attorney in Washington. She has also been included in the Top Women Lawyers list by Seattle Met and maintains a 10.0 "Superb" rating on Avvo.com.
Rachel has earned a reputation as a go-to attorney in the Seattle area for her advocacy on behalf of her clients. We are thrilled to welcome her to the team.
Posted By
McKinley Irvin