McKinley Irvin Named One of Washington's Best Places to Work
Posted on June 20, 2022 04:10pm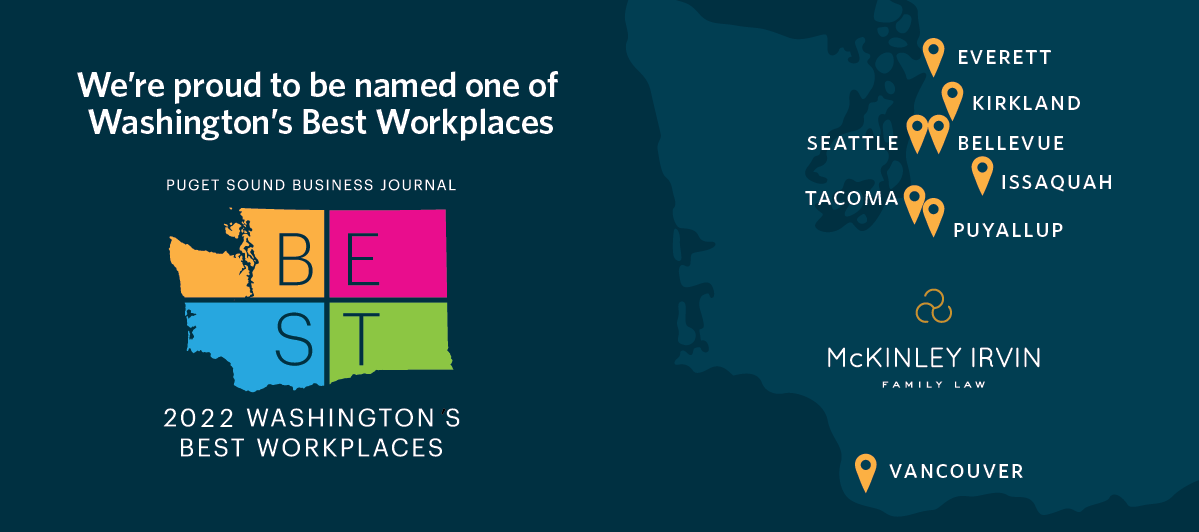 We are proud to announce that McKinley Irvin has been named one of Puget Sound Business Journal's 100 Best Workplaces in Washington for 2022.
This recognition is driven by employee feedback. The Puget Sound Business Journal partners with Quantum Workplace to anonymously survey hundreds of companies each year. Survey results are then graded and scored to create a list of finalists.
Here is what some of our employees had to say about working at McKinley Irvin:
"McKinley Irvin is a wonderful place to work…. Those in leadership positions are down-to-earth and accessible. Colleagues work in harmony with one another."
"MI does all with professional integrity. They provide you with the tools you need to be successful and grow within the company, including an individual Development Training Plan."
"Over the past two years, the company has shown its adaptability to current social situations and thrived."
"The management really cares about its team. They are always encouraging and [have] an open door. You call or email, they get right back to you. MI does it right."
The final rankings will be revealed on August 18th at an event honoring the finalists at T-Mobile Park and published in a special section of the Puget Sound Business Journal on August 19th, 2022.
View the list of PSBJ's "2022 Washington's Best Workplaces" here>
Posted By