Creating a Long-Distance Parenting Plan
Posted on April 19, 2022 03:49pm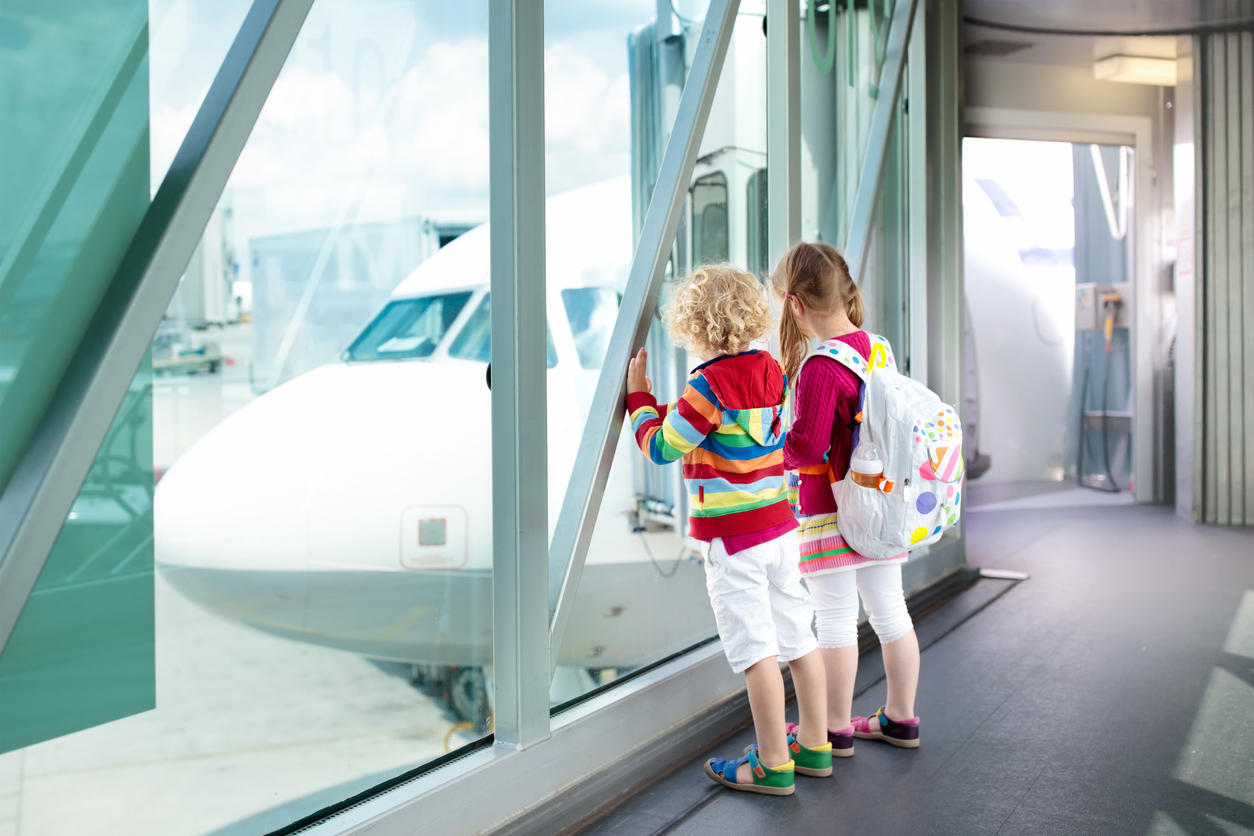 When it comes to co-parenting over long distances after divorce or separation, it can be difficult to come up with an effective parenting plan. Because long-distance parenting plans are substantially different than standard parenting plans, co-parents must use creative thinking to address the logistics of this complex arrangement so that both have a fair say in their child's upbringing.
A long-distance parenting plan is a set of instructions that dictates how co-parents will raise their children after divorce or separation. Just like traditional parenting plans, long-distance parenting plans state how much time the child will spend with each parent and when, as well any special considerations for education, holidays, and other important times of the year.
What usually make long-distance parenting plans more challenging than standard co-parenting plans are the travel and living arrangements. Keep reading to find out what co-parents must do to create an effective long-distance parenting plan.
#1: Monthly Visitation Schedule
Co-parents in different states can choose from a variety of visitation schedules, but it really depends on what the child needs and how far apart the co-parents live from each other. Long-distance parenting plans usually set monthly, or semi-monthly, visits between the non-custodial parent and child in the state in which the custodial parent resides.
However, some parenting plans will allow the child to travel to the non-custodial parent for their designated visitation time. The non-custodial parent is also usually required to provide the other parent with advance notice if they want to visit the child. This requirement ensures that the child's routine isn't thrown off track.
#2: Travel Arrangements
Long-distance parenting plans must have exact details that cover how the child will travel to see the other parent. Will the child fly or travel by train unaccompanied, or will they be driven across state lines by a parent? Which parent is responsible for paying for travel expenses? Which parent is providing transportation? In addition to answering all of these questions, co-parents also need to determine where they will exchange custody of the child when they meet up.
#3: Maintaining Communication with the Child
Although long-distance parenting plans can't really facilitate a daily in-person presence in the child's life, co-parents have numerous options to maintain regular communication. In addition to frequent phone calls, there's also Zoom and Skype for video calls. You should include a requirement in the parenting plan that states both parent's households must maintain access to high-speed internet.
If your children are older and frequently use smart devices or play video games, then you can set up accounts on the same apps and gaming consoles to keep in touch through your shared interests. Co-parents should work together to schedule a regular time for calls and other forms of communication so it becomes part of the child's routine.
#4: School Breaks
While monthly visitation still occurs under a long-distance parenting plan, it is generally less time than what is allotted under most standard parenting plans. To make up for the imbalance, most long-distance parenting plans set aside longer amounts of parenting time when the child is out of school for summer and winter break, as well as other holidays that warrant time off during the school years.
#5: Communication Between Co-Parents
It is crucial that co-parents stipulate in the plan how they will communicate with each other. The transitions into a new lifestyle after divorce or separation can be daunting for the child, which is why co-parents should make an effort to communicate in a consistent, civil manner. Some co-parents include the use of video calls, scheduled calls, regular texts, and emails in their long-distance plans to keep each other in the loop about important things occurring in the child's life.
Experienced Child Custody Lawyers 
We understand that the health and well-being of your children are of the utmost importance. That is why we are committed to providing our clients with high-quality legal services for all of their complicated family law matters. If you need reliable legal guidance, contact us online or call us at 206-397-0399.
Posted By
McKinley Irvin