Common Military Divorce Issues
Posted on July 08, 2021 02:29pm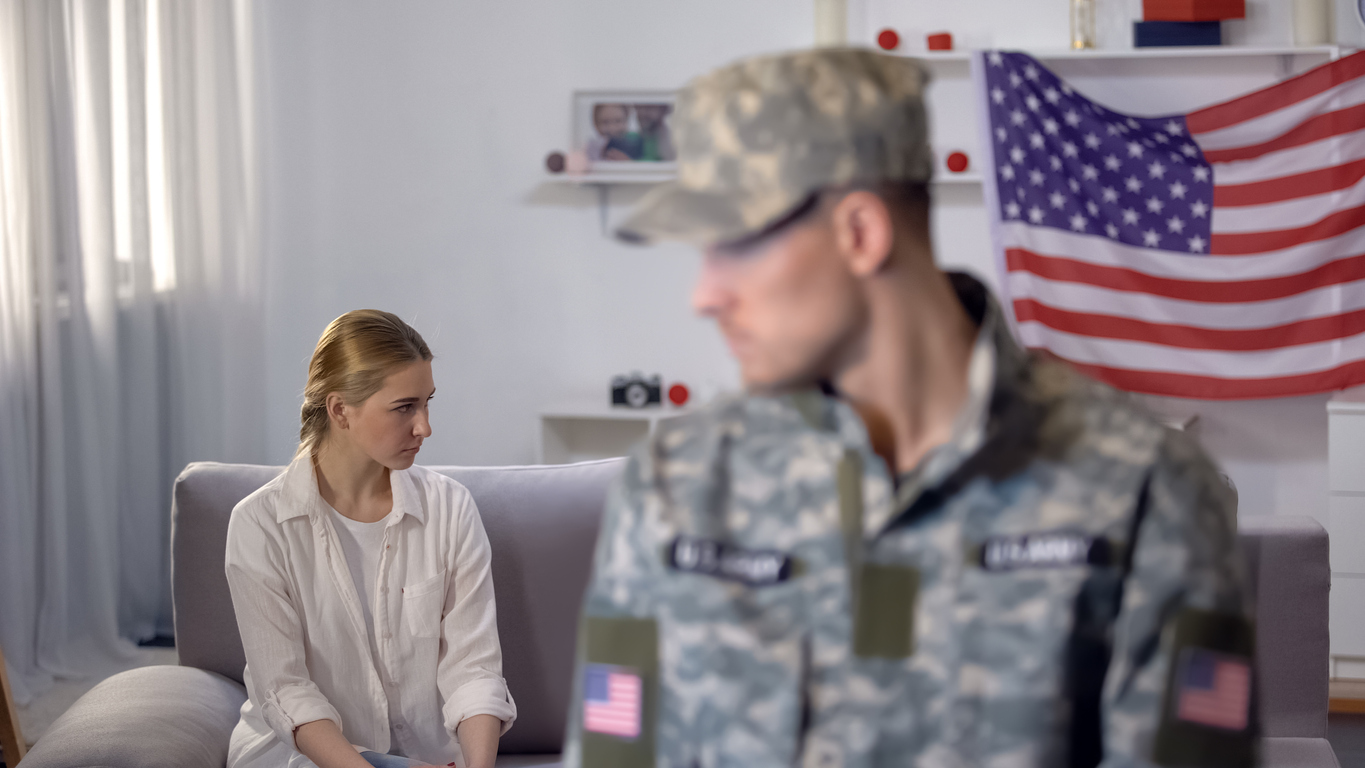 There are laws in place that are intended to protect active duty military members against being held in "default" for failing to respond to divorce actions. These laws were designed to ensure that active military members can't be divorced without their knowledge. Under the Soldiers and Sailors Civil Relief Act, the active service member can postpone divorce proceedings for the entire time they are on duty and up to 60 days thereafter. Active duty members can choose to waive this right if they want to go through with the divorce.
Requirements for Serving Papers to Active Military Spouses
Active duty spouses must be served with a summons and a copy of the divorce action in person. If the divorce is uncontested, then the active duty spouse doesn't have to be served a summons if they sign and file a waiver affidavit acknowledging the divorce action. If you are filing for a military divorce in Washington, then you or your spouse must reside or be stationed in Washington. Although civilian divorces require at least one spouse to be a Washington resident for a minimum of 90 days, service members are exempt from this rule since many military couples live in several places for various amounts of time.
Property Division
Any property that spouses acquired during the marriage is considered community property in Washington and can be divided during the divorce. In addition to assets like real estate, cars, and household goods, the service member's military retirement can also be divided.
In Washington, a military pension can be divided in half if the divorce case meets the criteria for the "10-10 Rule." The marriage must last at least 10 years and at least 10 years of the marriage was while one spouse was an active duty service member. If the civilian spouse is awarded half of the military pension, then they will receive direct payments from the Defense Finance and Accounting Service (DFAS).
If the marriage did not last at least 10 years, then the civilian spouse won't be eligible for 50% of the  benefits under the Uniformed Services Former Spouses Protection Act (USFSPA). In Washington, civilian spouses can receive some portion of the military retirement if they don't meet the criteria for the 10-year rule. If the civilian spouse is awarded a portion of military retirement benefits and the marriage did not last at least 10 years, then the retirement payments won't be issued through DFAS and will instead be paid personally from the ex-spouse's checks.
We Proudly Handle Military Divorces Across Washington
At McKinley Irvin, we are committed to using our decades of combined experience to help clients from all branches of the military navigate the divorce process. Our attorneys are familiar with the complex factors that impact military divorces, and we are here to listen to your concerns and answer all of your questions so you can make informed decisions.
To speak to our military divorce lawyers, please call (253) 256-1265 or contact us online.
Posted By
McKinley Irvin