McKinley Irvin Adds Two New Attorneys in Everett
Posted on December 06, 2021 02:29pm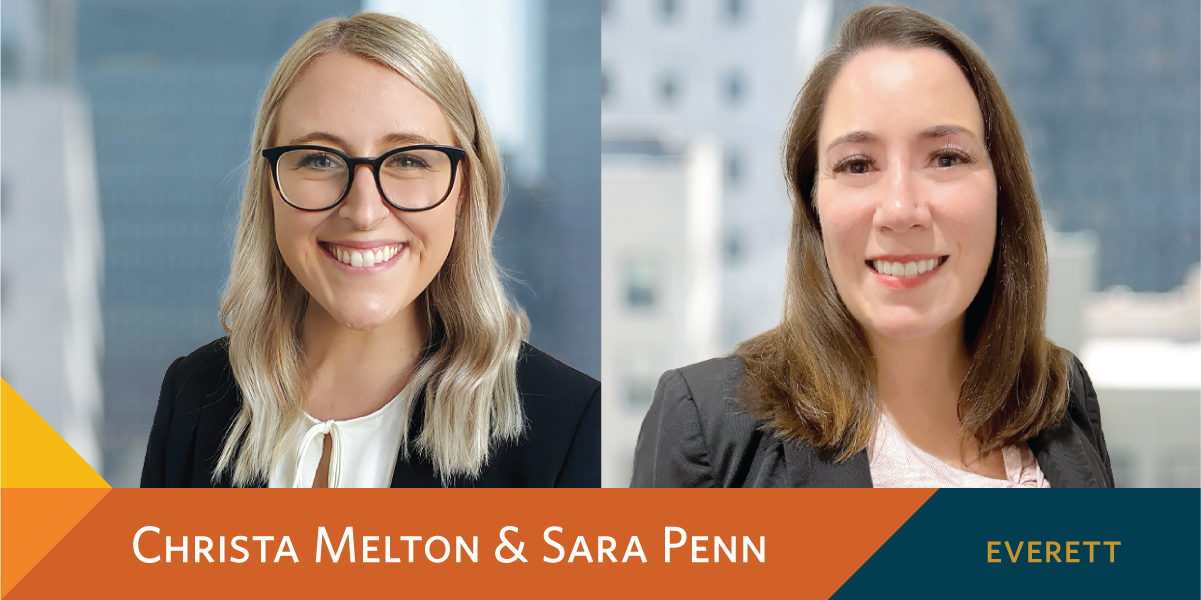 We are pleased to announce that attorneys Sara Penn and Christa Melton have joined the Everett office as Discovery and Document Specialist Attorneys.
Sara received her juris doctorate from Creighton University School of Law and Christa from Gonzaga University School of Law. As Discovery and Document Specialists, Sara and Christa will assist clients in all areas of family law, including divorce, legal separation, child custody, and parenting plan modifications.
Sara and Christa are empathetic advocates who feel passionately about helping clients through personal challenges. We are thrilled to welcome them to the team in Everett.
Read Sara Penn's bio here >
Read Christa Melton's bio here >
See the press release here >
Posted By
McKinley Irvin