Everything to Know About Bankruptcy & Divorce
Posted on November 03, 2020 04:05pm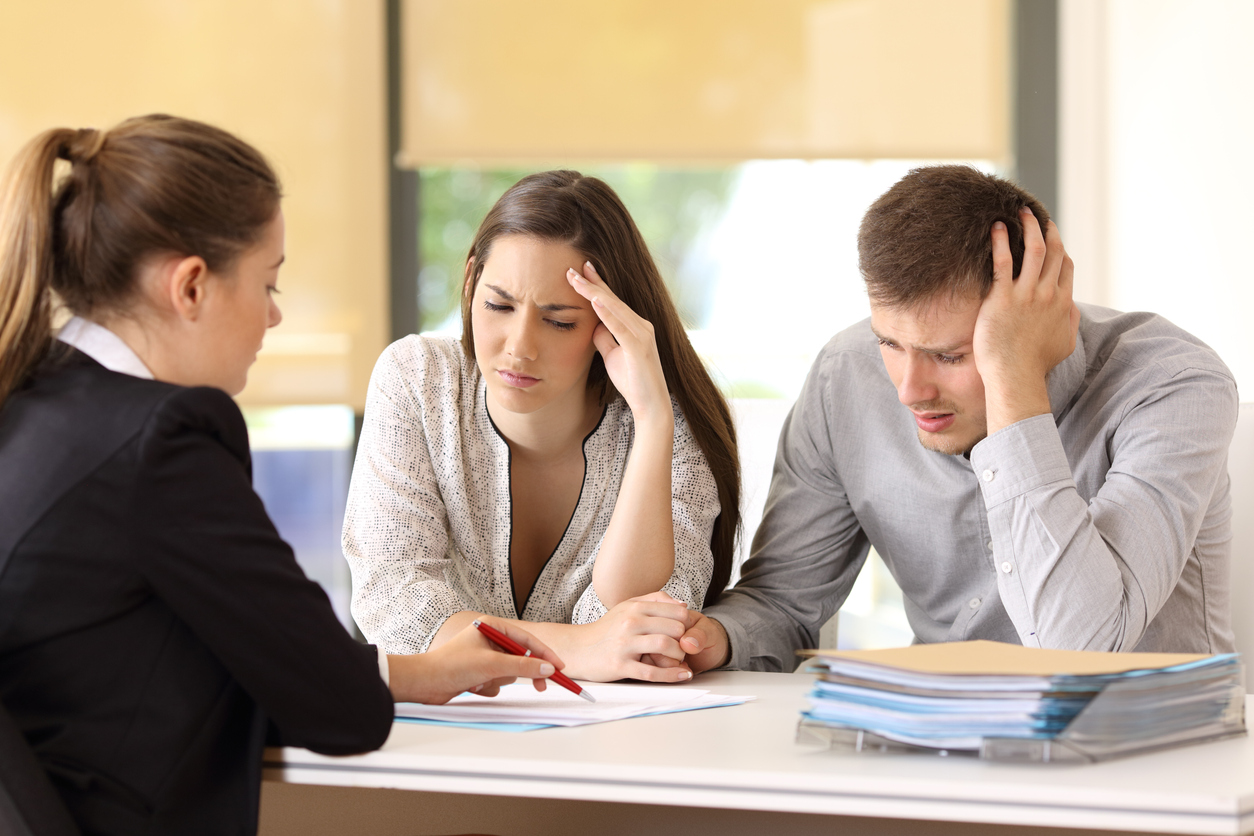 If one is currently filing for bankruptcy, and they and their spouse have just decided to get a divorce, an understanding of precisely how these changes could affect one another is imperative. Filing for bankruptcy can be a great way to handle mounting debt and provide a fresh financial start, and a divorce can do much of the same for one's personal life. However, doing both at the same time can be tough, and a bit stressful.
To ensure you make the right decision for yourself and your family, make sure you know how bankruptcy and divorce can affect one another.
Which Type of Bankruptcy Will Be Filed?
Chapter 7 Bankruptcy: In order to determine whether or not you'll be able to divorce and file bankruptcy at the same time, you need to consider which type of bankruptcy you'd file. Chapter 7 bankruptcy, the most common form of bankruptcy, allows individuals and couples to eliminate certain debts by liquidating some of their most valuable assets. For most people, Chapter 7 bankruptcy requires the sale of substantial properties, like automobiles, your house, and/or other valuables. If you file Chapter 7 bankruptcy during a divorce, you need to consider how this could affect property division. You cannot divvy up assets that are soon to be liquidated, so you may need to put your divorce on hold. However, Chapter 7 could help you manage outside debts to make your divorce more affordable.
Chapter 13 Bankruptcy: If you chose to file Chapter 13 bankruptcy, however, continuing with your divorce process could be more manageable than it would be with Chapter 7. Through Chapter 13 bankruptcy, couples can opt to pay off their debt in predetermined installments over a period of 3-5 years, depending on their debts and financial abilities. In a divorce, this regular payment can be divided between each party, allowing both spouses to go their separate ways while still eliminating the worst of their debt.
How Will the Divorce Be Handled?
If you still wish to divorce and file bankruptcy simultaneously, consider what type of divorce you want. If you choose a collaborative divorce, or if you opt to divorce privately with the help of a mediator, it can make the overall process less contentious and more manageable. Plus, these options allow for more creative solutions, making your bankruptcy situation a bit easier more flexible. However, if you and your spouse are having a difficult time seeing eye to eye, you may have to divorce through litigation. While litigation is often the best choice for divorcing couples, it can be challenging, drawn-out, and expensive. If you plan to go to court to handle your divorce, consider how this might make it extremely difficult to simultaneously juggle a complex bankruptcy case.
Its important to remember that everyone's divorce case is different, which is why it's vital to speak about your specific situation with an experienced attorney before you make any decisions. If you are struggling with the ups and downs of filing for divorce and bankruptcy, discuss your situation with our divorce attorneys and discover your best legal options.
Contact McKinley Irvin to discuss your divorce and bankruptcy case with our firm.
Posted By