Temporary Orders for Divorces During COVID-19
Posted on June 25, 2020 10:30am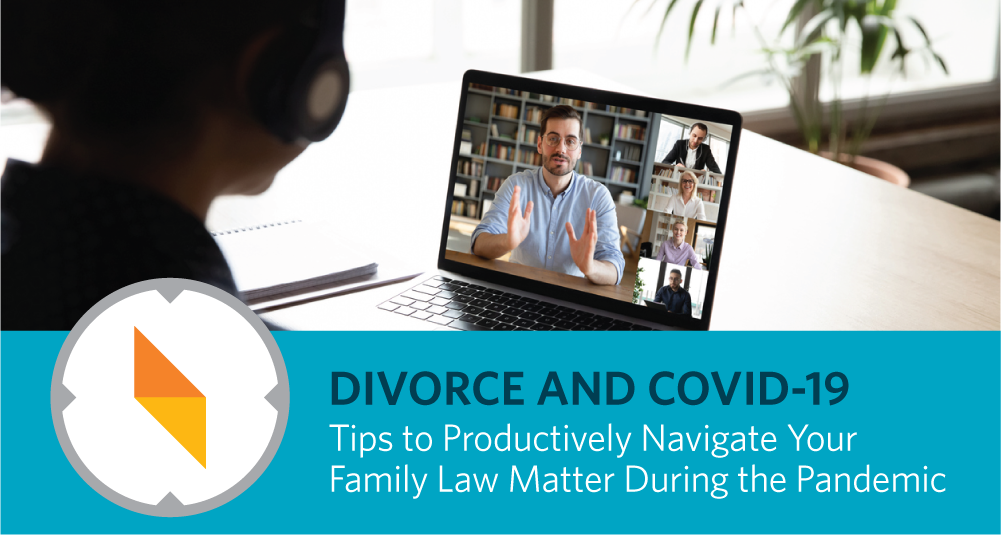 By Theresa Lorella, McKinley Irvin Senior Attorney
What are Temporary Orders?
At the beginning of a case, usually after filing and beginning a divorce action with the court, parties seek temporary orders to determine who will live where, who will pay what bills, and how they will take care of the children, amongst any other particular issues, between the time of filing and the time of finishing the case. The more traditional route to temporary orders is through the court, by filing a series of documents and pleadings, setting a hearing to appear at the courthouse, and allowing the other party to respond and file their own documents. Eventually, a commissioner or judge will review the documents, listen to each side (or their attorneys), and determine the answer to any of the parties' particular issues. These orders usually last until the final orders go into place and may also direct the parties on next steps, or set in place investigations or other fact-finding procedures to help the parties come to settlement or the trial judge come to a ruling when the time comes.
COVID Has Disrupted Temporary Orders
COVID-related regulations may have a very direct impact on parties' ability to seek this type of relief from their courts at the given time. Currently in my jurisdiction, the court is only hearing a select number of cases and has issued a list of the types of issues that will be heard now and/or first. Usually these are cases that involve fairly emergent issues such as domestic violence or the immediate placement of children, as examples. Other cases, not deemed to be emergencies, are being continued into the future or removed from the calendar for later filing. Of course, for people in the early stages of a divorce, the next steps may very much feel like a personal emergency to them, even if not so defined by third parties. This can be very frustrating and anxiety producing, particularly if there are unresolved financial or parenting issues to solve.
Other Ways to Obtain Temporary Orders
There are several different methods to obtain temporary orders, even if the courts are effectively off limits or too delayed for timely relief. The first is to come to an agreement through negotiations. For some people that is possible through one-on-one conversation, but for most people, that is not possible. Attorneys can help to facilitate agreed orders by advising their respective clients on the current status of the law, providing insight and other possible options, and helping to communicate offers and responses to the other party's attorney. Often the parties can come to an agreement, or the ability to agree to disagree for the temporary time period in order to move the case forward into the next steps and ultimate resolution. Their attorneys can draft up the agreement and enter it with the court.
If the issues are too complicated or there is too much conflict to reasonably come to a negotiated agreement, there are tools from the alternate dispute resolution toolbox that can be used for temporary orders. While attorneys traditionally use mediation or arbitration at the end of a case to come to a final resolution, many of us have been using those options to help reduce conflict earlier in the case and will often bring on a mediator or arbitrator for temporary orders or disagreements. The specifics of these two types of dispute resolution are described below, but in a nutshell, mediation allows the parties to come to a mutually agreed resolution and in arbitration an attorney is hired to act as a private judge to make a decision for the parties.
In an era where the courts are closed to certain types of cases, or perhaps feeling overwhelmed with the ones they are currently hearing—not to mention the inevitable backlog that will likely arise once restrictions are lifted—early alternate dispute resolution is more popular than ever and usually a great fit for obtaining temporary orders during the COVID regulations. An agreement reached through mediation or a decision handed down by an arbitrator can also help to shape and determine the next steps of the case and often the parties will return to their mediator or arbitrator after a few months to finish their case completely.
As a mediator and arbitrator myself, I will almost always recommend the option of early mediation, regardless of COVID and court backlog.
About This Blog
This blog was adapted from Theresa Lorella's "Divorce and COVID-19 Guide: 19 Tips to Productively Navigate Your Family Law Matter During the Pandemic." To read the full guide, visit McKinley Irvin's COVID-19 Resource Center.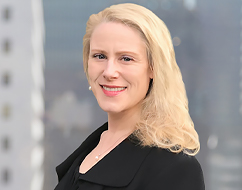 About the Author
Theresa Lorella is a family law attorney in Seattle, Washington. She has fifteen years of experience as an advocate and now also works as a mediator and arbitrator, helping parties to resolve their disputes in a durable and efficient manner.
Posted By
McKinley Irvin