Divorce & Age: What's the Connection?
Posted on March 05, 2019 12:45pm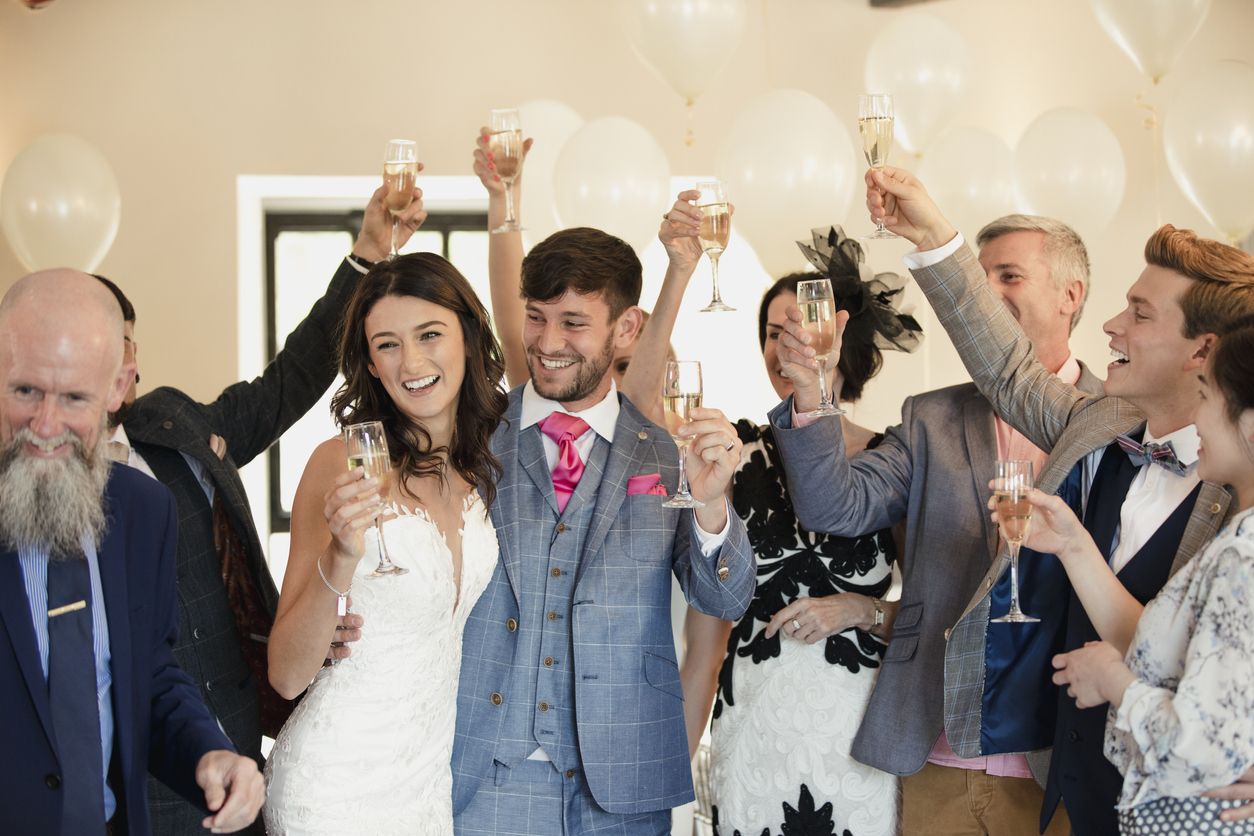 Can your age play a part in determining whether or not you will get divorced? Statistically speaking—yes, it could play a major role. Nobody plans to get divorced when they marry, but there are certain trends that may indicate a higher likelihood of a marriage ending in divorce if the couple marries at a specific age.
Statistics show that millennials and couples from generation X have lower divorce rates than their parents, the baby boomers, which tells us quite a few different things about how age relates to divorce. And, there are other studies that tell us that getting married after the age of 25 significantly increases your chance of a long marriage.
If you are interested in finding out how age relates to divorce, make sure you know the facts:
When Couples Get Married
Although many people think waiting to get married at an older age increases your chances of a successful marriage, that isn't precisely true. That is, it is true to an extent, but it is more complicated than that.
According to a study published in Psychology Today, individuals are 50% less likely to get divorced if they get married at 25 years of age than someone who is only 20 years old. However, the divorce rate climbs back up again as we age.
A study by a sociological researcher, Nicholas Wolfinger, found that those who were married in their mid-30's were more likely to divorce than those who were married in their late 20s. This theory, called the "Goldilocks Theory of Marriage," tells us that there is an ideal age to get married, between 28 and 32 years old. Before or after that point, the likelihood of divorce increases. In fact, Wolfinger's study indicates that after the age of 32, your odds of divorce increase by 5% each year.
Why Does Age Matter?
The Goldilocks theory says that individuals who marry in their mid-to-late 20s or early 30s have the highest chance of a successful, lasting marriage. In theory, this trend tells us that people are most likely to stay married after they have matured and have found their chosen path in life. Many people in their late 20s and early 30s are just getting established in their careers, and they usually have a fair amount of financial stability, emotional maturity, and other positive traits.
After the age of 32, a person may have had several serious relationships in the past, more complex finances, or other factors that could possibly complicate a marriage. Or perhaps people who marry after age 32 may be less inclined to want a marriage at all, or more focused on other things, since they've already waited so long. However, this is all speculation — the truth is, the reason for the incline in divorce rates for couples married after age 32 has not been explicitly determined.
Despite what the statistics tell us, some people argue that age doesn't have anything to do with divorce—it's all relative. Some researchers speculate that generation x and millennial couples simply saw their fair share of divorces and made a more conscious effort to avoid the same future themselves.
Gray Divorce
The divorce rate involving couples over the age of 50, also known as "Gray Divorce," has doubled over the last 30 years. Some of the speculated reasons for this increase include empty nest syndrome, greater financial independence of women, and more accepting attitudes towards divorce in our society. This group is also more likely to be on their second or third marriages, which have much higher divorce rates.
What about Age Gaps?
While many things contribute to a couple's longevity, several studies have found that a larger the age gap between two spouses increases their risk of divorce. A study by professors at Emory University found a 5-year age gap resulted in an 18 percent higher chance of divorce, compared to a 3 percent chance with a 1-year age difference. Those with a 10-year gap were found to be 39 percent more likely to divorce, and those with a 20-year gap were 95 more likely.
Will Any of this Impact My Marriage?
Ultimately, each couple is different, so there is no reason to allow these statistics to intimidate you into thinking your marriage is bound to end. The decision to divorce is up to each couple, regardless of what age they were when they were married. For some people, things simply don't work out, whether that's because of disagreements about children, financial problems, dishonesty, or any number of other potential marital disputes. If you are considering a divorce, make sure you discuss your options with an experienced divorce attorney before you make any final decisions.
For help with your divorce, contact McKinley Irvin at our Washington office.
Posted By
McKinley Irvin