MI Attorneys Listed in 2019 Oregon Super Lawyers
Posted on July 05, 2019 08:24am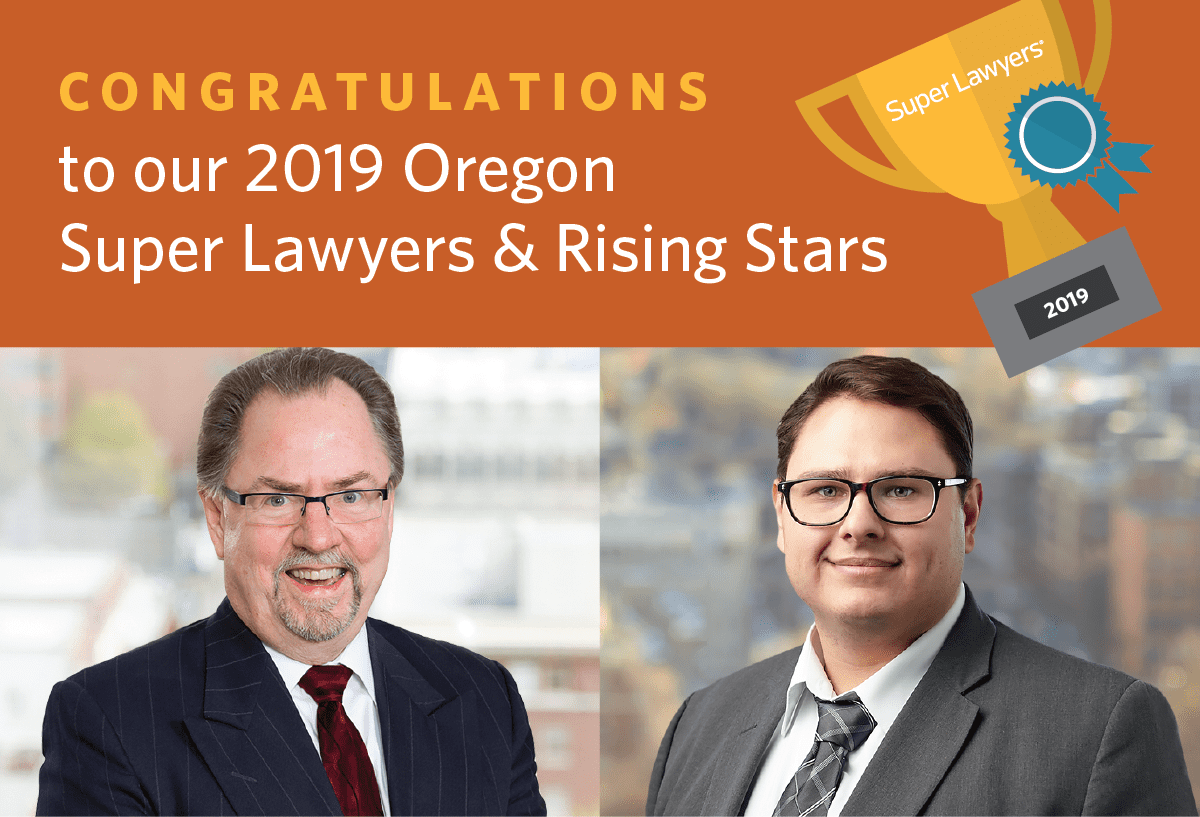 McKinley Irvin is happy to announce that Jeff Matthews and Jack Dekovich have been included in the 2019 Super Lawyers and Rising Stars lists.
This is Jeff's twelfth year to be honored in Oregon Super Lawyers and Jack's inaugural year to be named a Rising Star.
Jeffrey Matthews, Partner – Oregon Super Lawyers 2007-2019
Jack Dekovich, Attorney – Oregon Rising Stars 2019
To be selected for this honor, attorneys nominate peers for their exceptional professional ability in the practice of law. The Oregon Super Lawyers list represents only the top five percent of all attorneys in Oregon. Oregon Rising Stars represents only the top 2.5 percent of attorneys who are under 40 or have been in practice for less than 10 years.
"Jeff Matthews and Jack Dekovich are dedicated advocates for their clients and their community," said Rita Herrera Irvin, founder of McKinley Irvin. "We are proud to have both our veteran and younger attorneys recognized for their excellent work and the respect of their professional peers."
A total of 19 McKinley Irvin attorneys were named Super Lawyers and Rising Stars this year across the firm's offices in Oregon and Washington.
Posted By