What is a Divorce Settlement Conference
Posted on August 12, 2019 02:17pm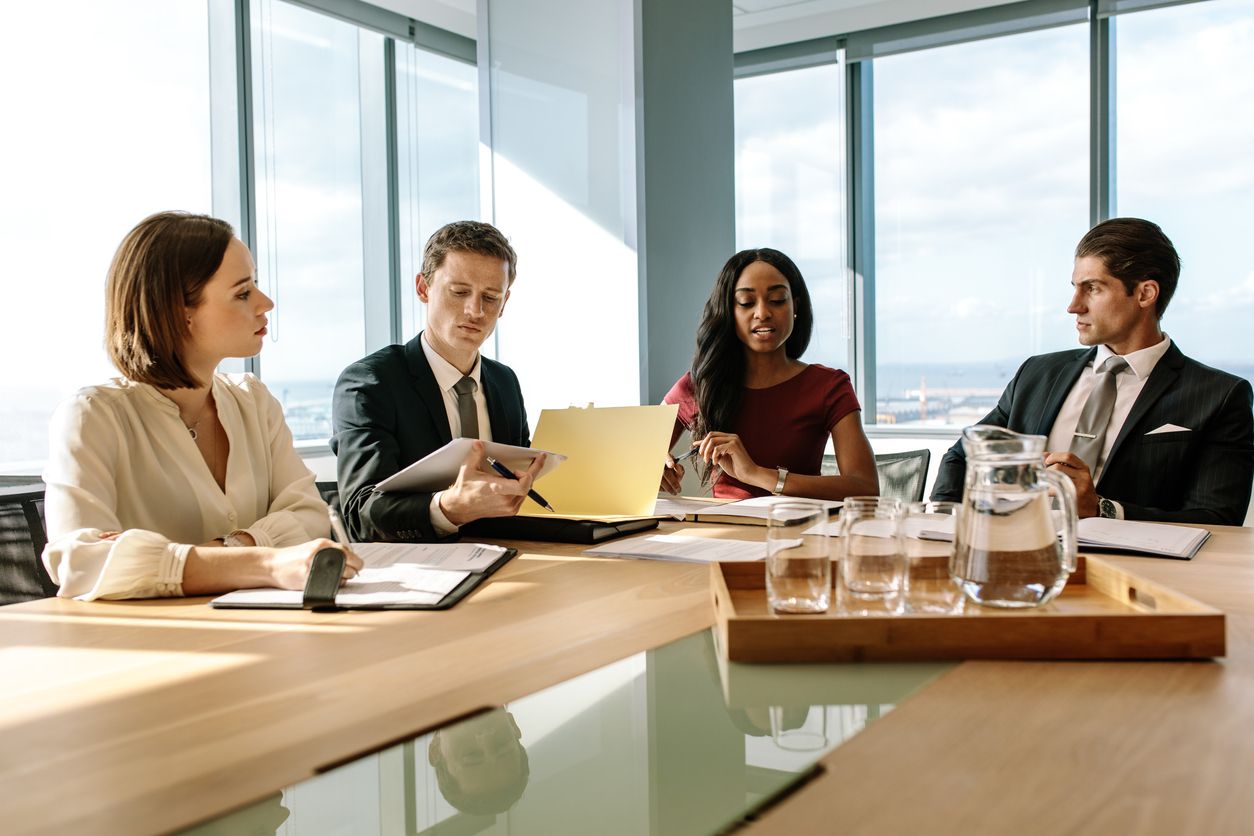 Getting a divorce can be complicated, but most divorces settle without going to trial. To settle means that both parties (the spouses) agree upon a negotiated divorce settlement and enter the settlement with the court for approval. As part of this process, the divorcing couple may be required to participate in a divorce settlement conference.
A divorce settlement conference is a proceeding used to try and settle a divorce before it goes to trial. In Washington state, depending on the jurisdiction, these conferences may be voluntary or required by the family court. The goal is the same in either instance – to progress the divorce negotiations and reach a final settlement agreement so that the case will not require a trial.
If you have a settlement conference scheduled in your near future, make sure you know what this is, how it could benefit you, and what you need to do to prepare.
What will happen at the divorce settlement conference?
The settlement conference gives divorcing couples a chance to review all the issues at stake and to work toward a mutually beneficial settlement, instead of letting a court decide for them.
Settlement conferences typically involve more structured negotiation and dispute resolution techniques. Mandatory settlement conferences may take place in a courtroom with a supervisor (often a judge or retired judge, a private mediator, commissioner, or attorney). Voluntary divorce settlement conferences can be unsupervised and only involve the spouses and their attorneys. A divorce settlement conference may last a few hours, or it could take several days, depending on the issues to be negotiated.
If both parties reach an agreement during the divorce settlement conference, the respective lawyers will draw up an agreement for both spouses to sign. Once all the paperwork is handled, the final steps to finalize the divorce can proceed.
Pros and Cons of a Divorce Conference Settlement
If you are well prepared and willing to negotiate, there is little downside to participating in a divorce settlement conference.
PROS:
In most cases, reaching a settlement agreement is preferable to a trial. Trials are often long, expensive, and unpredictable.
Couples in a highly contentious situation may fare better with a structured settlement conference, where a judge runs the meeting and the attorneys do most of the talking, compared to meeting in a less formal setting (like mediation).
This process can be helpful in negotiating complicated issues like custody, parenting plans, and the division of complex assets.
If you don't end up with a settlement as a result of the conference, nothing discussed at the conference can be used in a trial.
CONS:
In some cases, a person and their attorney may decide that the best strategy is a trial. This can be due to major disagreements about vital issues or an unreasonable spouse who won't fairly negotiate. In this scenario, you can file a motion to strike a mandatory settlement conference and proceed to trial.
How to prepare for a settlement conference
Before a divorce settlement conference, discuss how you will prepare with your attorney. Preparation should involve setting goals and obtaining and preparing the documents and other evidence you need to support those goals. Since this is a give and take process, you should also review areas where you are willing to negotiate in order to attain your most important goals.
You should also be well informed about all aspects of your case ahead of the conference. If a settlement is reached, you want to be sure you understand exactly what terms you are agreeing to, and how they will affect not just your life right now but years into the future.
Need help with your upcoming divorce settlement conference? Contact McKinley Irvin for assistance.
Posted By
McKinley Irvin