A Guide to Divorce Hearings in Washington
Posted on April 03, 2019 10:15am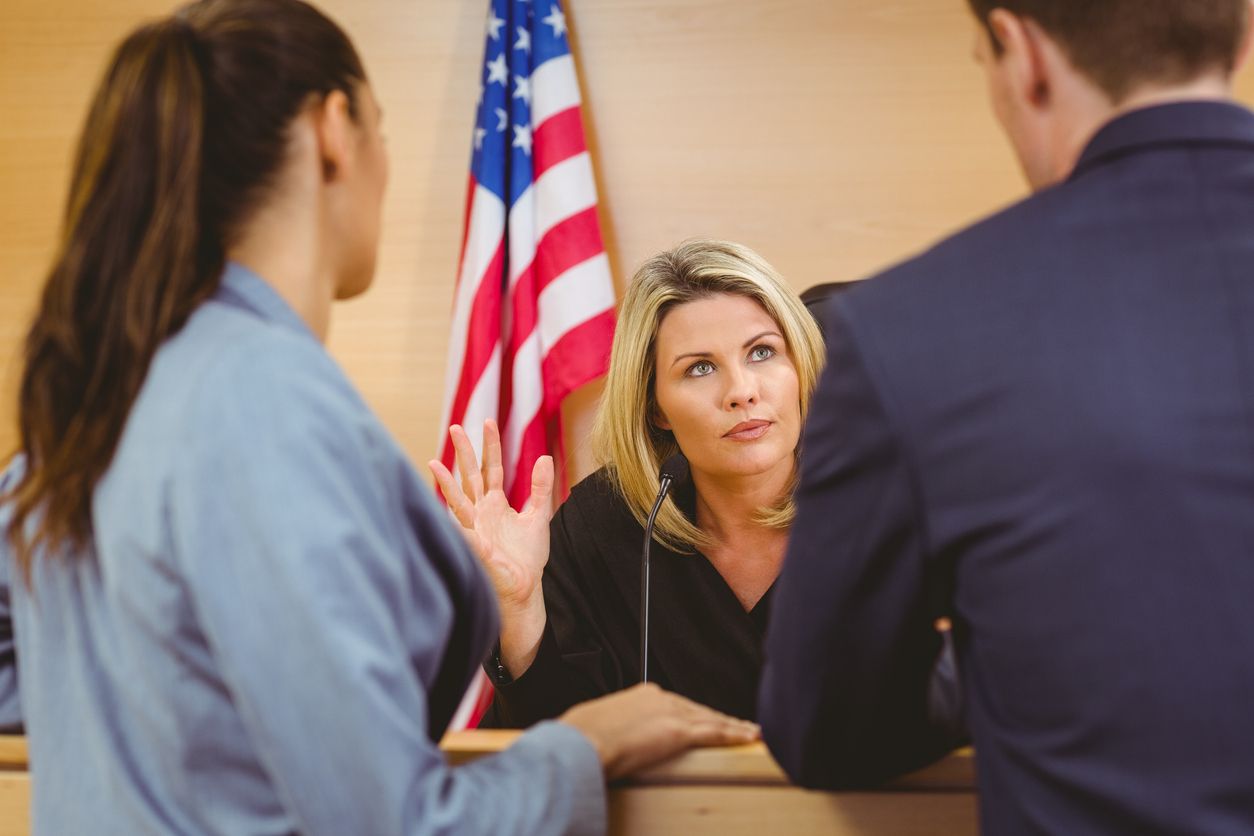 Depending on the divorce process you choose, you may end up attending one or more court hearings to help fine-tune some of the conditions of your divorce while your case is pending. A hearing is a court proceeding that determines temporary or procedural matters in your divorce and is different from a divorce trial.
If you are beginning the divorce process, make sure you are prepared for each step, including any potential hearings. To learn more about divorce hearings in Washington state, read below.
Hearings to Obtain Temporary Orders
In many cases, you or your spouse will file a motion for temporary orders before the divorce is finalized. Temporary orders can serve several functions, including the provision of temporary child support, temporary child custody, temporary spousal support orders, and other temporary financial matters (such as who continues to pay the mortgage while the divorce is pending). Even though these issues will be addressed during your divorce, sometimes they need to be handled on a short-term basis, especially if spouses cannot agree about temporary plans or if their divorce is expected to be particularly lengthy.
At a temporary hearing, the judge will listen to each spouse's requests and concerns and decide on the best temporary solution. These are presented by your attorneys and you are usually not required to testify.
If both spouses agree about how to handle parenting, finances, and other issues while the divorce process is in motion, a temporary hearing may not be necessary.
Once the divorce is finalized, the new orders in your divorce decree will replace all or most of the temporary orders granted prior to the legal dissolution.
Hearings to Obtain Protection Orders
In situations where one party needs protection from their spouse, you may file for a protection order. Some examples:
If you have been the victim of physical violence or fear violence, you may file for a domestic violence protection order or sexual assault protection order.
If you wish to prevent your spouse from disposing of assets, accruing debt, or other financial misdeeds while your divorce is pending, you may file for a restraining order against those actions.
If you are being harassed or stalked by your spouse, you may file for an anti-harassment order, or a stalking protection order.
There are different kinds of protection orders and ways protection orders can be used, depending on what the situation requires. At a hearing for a protection order, you may be required to testify.
Procedural Hearings
These hearings occur when you need the court to make a decision about the procedural matters in your divorce case. This could include a hearing about whether evidence is allowed to be used, or to force one of the parties to disclose information during discovery.
Going to Trial
If your divorce cannot be resolved through mediation, settlement conferences, or other negotiation, you will have to go to trial. Unlike a hearing, where the results are normally temporary, the result of a trial will be final orders on all the unresolved issues in your divorce, after both parties have presented their arguments and evidence to the court.
Post-Divorce Hearings
After your divorce is final, you may need to have hearings on any issues that arise.
Preparing for Divorce Hearings
Your attorney is your best resource on how to prepare for a hearing, including who will be there, whether you will need to speak, and what you need to do. You can also read our post on what to expect in court for more about court appearances, including how to behave and what to wear in the courtroom.
Let Our Firm Help You
Preparing for your hearings can be daunting, but our experienced Washington family lawyers can provide you with the legal guidance and advisement you need. We understand how difficult the divorce process can be, especially if you are worried about your children, your financial security, and other important matters. Our priority is to provide you with comprehensive legal support so that you can rest easy knowing that your case is in good hands.
Contact McKinley Irvin to discuss your case with our Washington divorce lawyers.
Posted By
McKinley Irvin