My Ex Won't Follow the Divorce Decree. What Now?
Posted on November 19, 2018 11:49am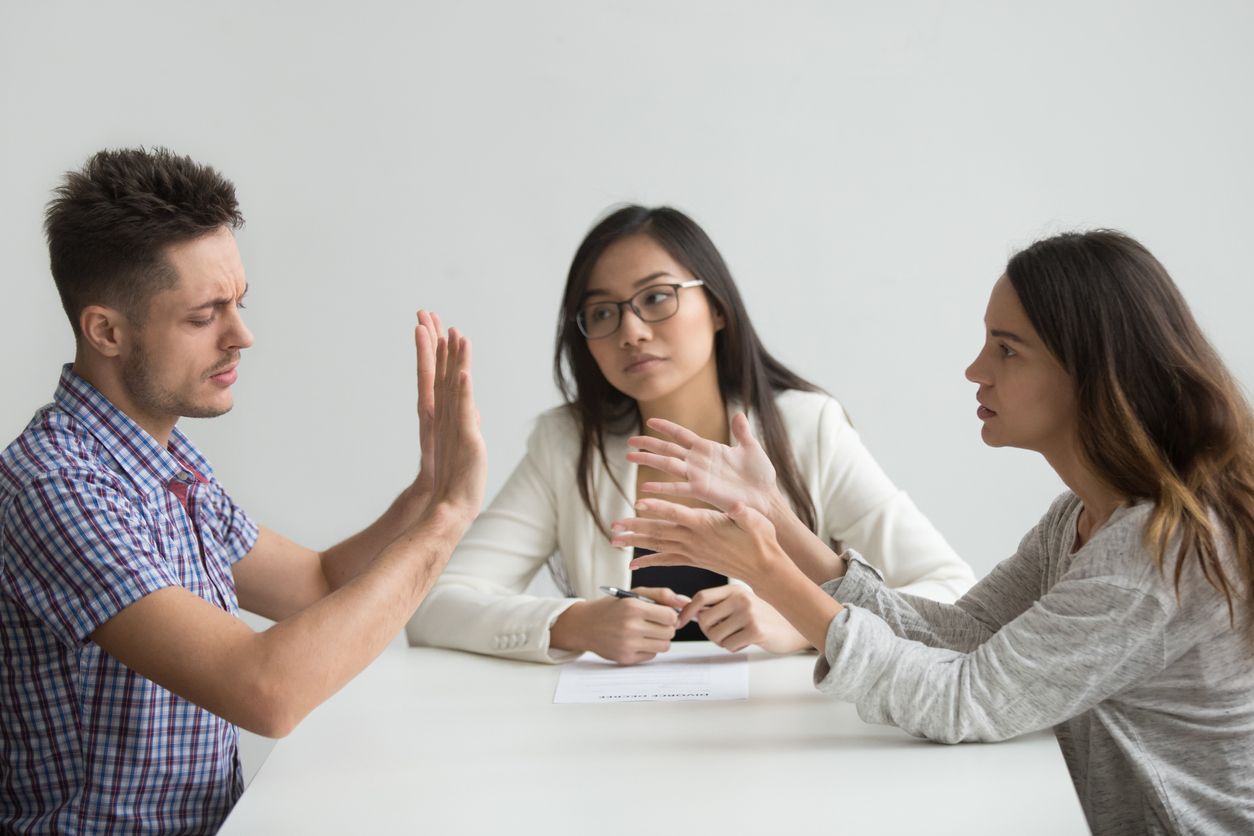 What is a Divorce Decree?
When a divorce is finalized, both parties are given a final legal document detailing all settlements and arrangements agreed to during the divorce process, including child custody, child support, spousal support, and property division. This document is called a divorce decree, a dissolution decree, or divorce settlement agreement.
When Your Ex Does Not Comply with Your Divorce Decree
Unfortunately, not everyone follows their divorce decree as they should. If your spouse fails to abide by the divorce decree after your divorce is final, you could wind up without your rightful properties, child support funds, or alimony payments. Not only is this inconvenient and frustrating, but it could lead to serious financial hardship or issues with your children.
If your ex-spouse refuses to follow the divorce settlement agreement, find out what you can do to enforce the court order and protect your rights.
A Divorce Decree is a Legally Binding Document
A divorce decree is a legal document that establishes all agreements set forth during your divorce. This can include your parenting plan, visitation schedule, child custody arrangement, child support payments, spousal support obligations, and property division. Once the agreement is entered into by the court, it becomes a court order, which is legally binding. By ignoring a court order, the negligent party could face serious repercussions.
Disobeying a Divorce Decree
There are several ways in which a person can disobey their divorce decree, including:
Property Division Issues

When a couple divides their debts and assets, it's not likely to happen overnight. Smaller possessions need to be sorted through, and properties may need to be sold or the deeds may need to be altered to reflect the new ownership. Distributing the assets can take time, and it may continue even after the decree is issued. If you still have unfinished business regarding your division of assets, your ex might refuse to give you assets that are rightly yours, or they may attempt to put it off as long as possible. Ultimately, you could wind up without some of the properties, assets, or funds promised to you in the divorce settlement.

Problems with Child Custody and Visitation

Disobeying child custody and visitation orders can be very troublesome and can take away some of the valuable time you have with your children. In more serious cases, your ex might forbid you from seeing your children, even if the court granted you visitation or joint custody. Even somewhat milder issues, like forgetting about scheduled visits or continually dropping off the children after the agreed-upon time, can be disruptive and problematic.

Failure to Pay Spousal Support or Child Support

Managing your finances after a divorce is usually difficult, especially if your ex fails to pay you the child support or alimony they are required. Even late payments could make it more difficult for you to pay your bills on time, which could affect your credit score, your living situation, and your ability to provide necessities for your children. When your ex continually delays or misses support payments, you have every right to ask the court to enforce the existing orders.
Enforcing a Divorce Decree
While there isn't much you can personally do to make your spouse follow the orders in the divorce decree, because it is a court order, you ask a judge to enforce the order on your behalf. (It is also important to note here that you should call the police immediately if your ex-spouse is engaging in criminal or threatening behavior, such as theft, property destruction, or even kidnapping.)
First, discuss the issue with your attorney and consider your options. Sometimes, a strongly worded letter from your attorney to your spouse, explaining the legal ramifications of disobeying a divorce decree, is enough to move things along. If the situation doesn't improve, work with your attorney on the next steps.
If you plan to take the issue to court, your attorney will likely advise you to gather evidence of your ex-spouse's behavior. Collect emails, text messages, account statements, or voicemails that include any amount of proof that your ex has refused to follow the terms set forth in your divorce settlement. Each of these sources can be used as evidence in court. When the judge reviews your case, he or she will decide how best to proceed in order to enforce the agreement.
The judge may penalize your ex-spouse in the following ways:
Fines
Freeze accounts
Lien on business or house
Loss of driver's license, passport, or professional license
Income garnishment
Withholding tax refunds
In some cases, you may also be allowed to modify your parenting plan. In extremely serious situations, the judge may find your ex in contempt of court for failing to follow a court order.
If you are dealing with a broken divorce decree, discuss your situation with a family law attorney to determine the best course of action.
Contact McKinley Irvin
at our Washington office to discuss your divorce case with our family law attorneys.
Posted By
McKinley Irvin