3 Key Changes in the New Tax Bill That May Affect Your Divorce
Posted on January 26, 2018 02:20pm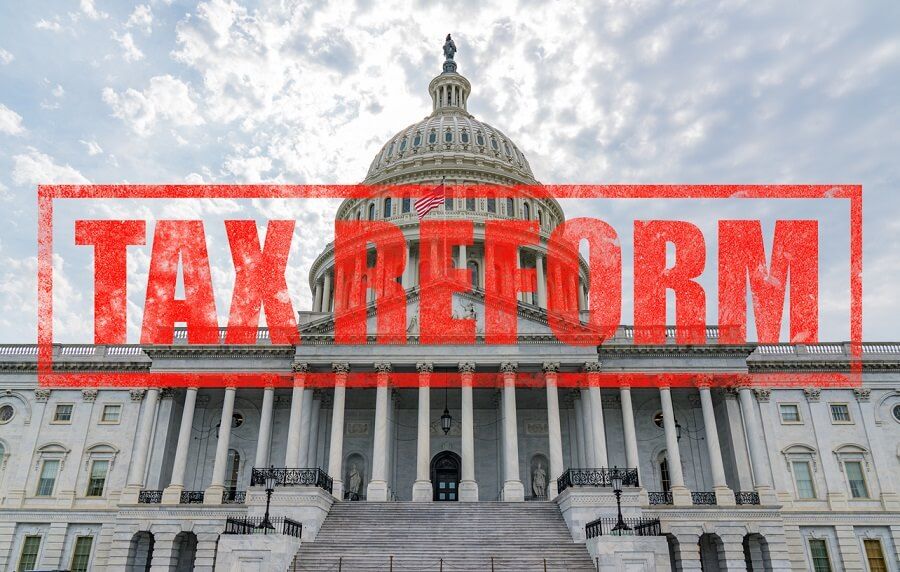 By James Stensel
President Trump signed the Tax Cut and Reform Bill into law on December 22, 2017, representing the biggest tax overhaul since the 1986 bill signed into law by Ronald Reagan. While all American taxpayers can expect changes to their taxes, if you are getting divorced or thinking about divorce, you should absolutely be paying attention to the following three key changes affecting divorcing parties under the 2017 bill:
1. Alimony
Under the current IRS tax code, alimony (a.k.a. spousal support or spousal maintenance) is tax deductible by the payor and taxable to the payee. This means that the person paying spousal support is paying pretax dollars, which they can then deduct on their annual return. Under the 2017 Bill, for divorces finalized in 2019 and thereafter, the payor can no longer deduct the payment of spousal support, and the spouse receiving support does not need to claim the support as income.
When it comes to alimony, the paying spouse is generally the higher earner and therefore taxed at a higher rate. Similarly, the receiving spouse is typically the lower earner and taxed at a lower tax rate. So when it comes to the alimony dollars, under the old rule there are less taxes to pay resulting in more dollars available. Under the new rule, where there are more taxes to pay, the result is less money to get the case settled.
For most people going through a divorce, alimony has always been both an incentive to the payor and a useful settlement tool to avoid trial. The takeaway, of course, is that the window is still open, and if your divorce is filed and finalized before January 1, 2019, the old "taxable/deductible" rule will still apply. After that, the new rule will inevitably reduce the amount of cash available to settle a case using spousal support.
2. Itemized deductions
The following are some of the key changes to the IRS tax code for divorcing parties that claim deductions and itemize their tax returns each year:
Legal fees paid to your attorney directly attributable to securing spousal support are no longer deductible.
Where you could previously deduct interest on a mortgage up to $1 Million, that amount is now $750,000.
Individuals who take out home equity loans will no longer be able to deduct the loan interest under the bill.
Tax preparation fees are no longer deductible.
In addition to these changes, the new higher standard deductions ($12,000 for single filers and $24,000 for those filing jointly) under the new law likely means that more people might not itemize at all. This is important to divorcing parties since there are key itemized deductions that accompany property and debts. Where there are less deductions, and the available deductions become less valuable and less meaningful, parties will be less incentivized to agree to certain divisions and awards of property and debts in a divorce settlement.
3. Dependency Exemptions and Child Tax Credit
A tax exemption directly reduces your taxable income. A credit reduces your tax liability. Beginning January 1, 2018, dependency exemptions have been repealed and eliminated. A dependent exemption is the income you can exclude from taxable income for each of your dependents (typically your children). In 2017, parties could exclude $4,050 for each dependent.Now that number will be $0.
The child tax credit is a credit that offsets the taxes you owe dollar for dollar and is available if you have a child younger than age 17 at the end of the year, and where that child lived with you for at least one-half of the year. Under the prior law, the credit permitted you to reduce your tax by as much as $1,000 for each qualifying child. Under the new tax bill, it is increased to $2,000 for each qualifying child. As was the case previously, it remains that you can only claim the child tax credit if you claim the child as a dependent. Accordingly, for a non-custodial parent to receive this benefit, the custodial parent must agree and assign that right (via Tax Form 8332) to the non-custodial parent in the years s/he will be permitted to claim a dependent child in their tax filing.
What to do next
There is no doubt that these three key changes to the tax bill signal that divorce settlements will be much more difficult to achieve and create additional hurdles for spouses to maneuver as they attempt to resolve their cases. In addition, this is only a short synopsis of these changes and issues and is not a substitute for professional advice when it comes to our divorce case. The advice of an attorney and a tax professional will continue to be valuable and necessary as parties begin to navigate these new and more difficult waters in divorce.
For help with your Washington divorce case, contact McKinley Irvin.
Posted By
McKinley Irvin