When a Spouse Threatens Divorce
Posted on August 10, 2018 01:13pm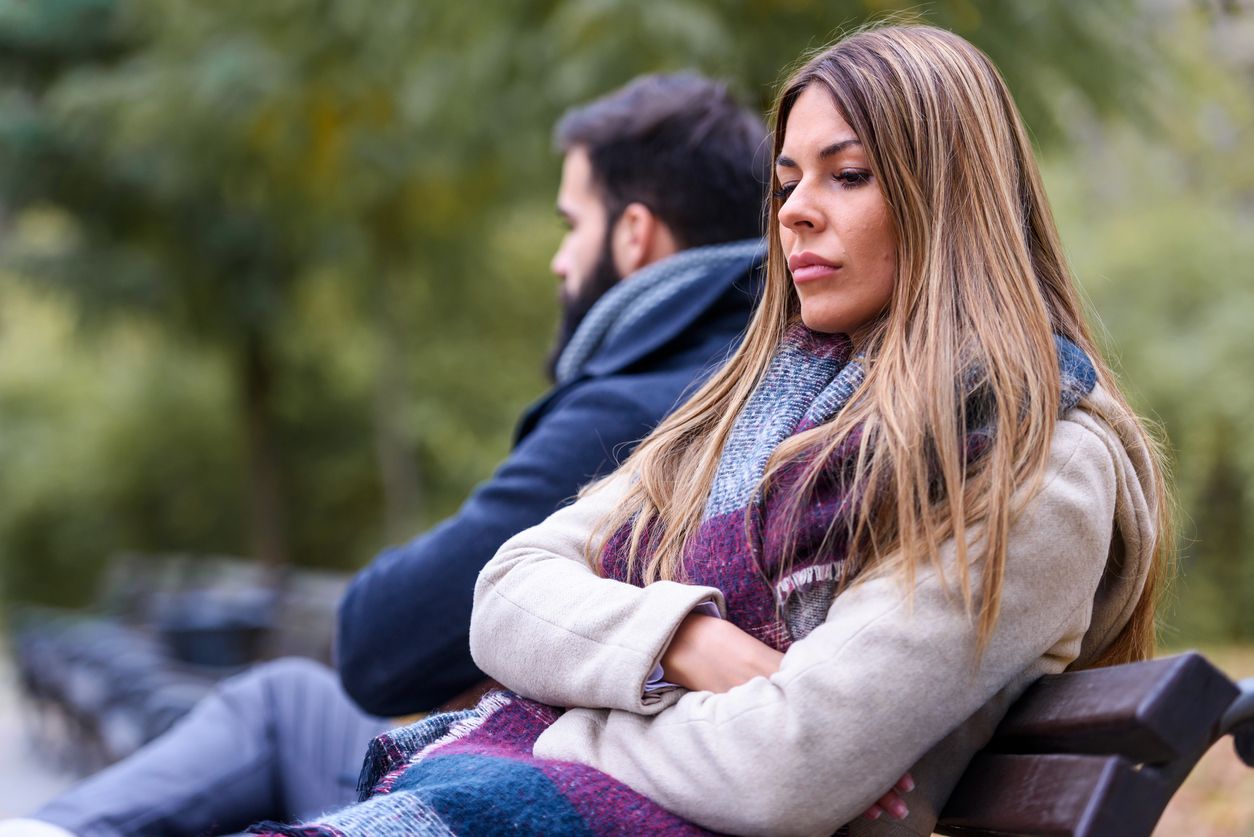 Every couple fights, but when one spouse starts using the threat of divorce in arguments, you might have a bigger issue on your hands. Marriage can be stressful, and disagreements and fights are an inevitable part of life. But hearing the word "divorce" brought up in any argument, big or small, can be terrifying.
If your spouse threatens or mentions divorce, when should you be worried about the security of your marriage?
Why threaten divorce?
It's impossible to know what your spouse really means when he or she threatens divorce because everyone is different. Everyone has their own expectations, their own way of thinking, and you may never truly understand why they do what they do. However, there are a few common reasons people might use the threat of divorce in arguments.
By threatening a divorce, your spouse might be attempting to:
Gain leverage: The threat of divorce can be extremely daunting and frightening, and your spouse knows it. If your spouse is threatening divorce, they might be trying to manipulate you into doing what they want or attempting to get the upper hand.
Win an argument: Simply put, your spouse might threaten to divorce you in the middle of an argument just to win the fight. For example, you might be arguing about household chores and your spouse might bring up divorce. When your spouse uses this threat without much ground, they might just be bluffing to win the argument at hand.
Mask their fear: Divorce might be something your spouse fears, so they may try to threaten you with a divorce before you can do the same to them, or to confirm their fears by seeing how you respond. Although this tactic certainly isn't healthy, it might make sense to them at the time.
Lashing out: Your spouse might use the threat of divorce to intentionally hurt you as a defense mechanism when they're feeling hurt. The subject of the argument could have triggered an emotional response in them, causing them to feel angry, hurt, and confused. In response, they might try to do something they know will hurt you back, like threaten to file for divorce.
Showing their true feelings: When the word "divorce" is said by either spouses in a marriage, it is very possible that it's something they've been thinking about.
When should you take divorce threats seriously?
When your spouse brings up the subject of divorce, you should always take it seriously. Whether your spouse truly is considering divorcing you or using the threats as leverage in an argument, something serious is happening to your marriage that you should not ignore. You must face the fact that your marriage is, at least, in trouble and even possibly headed for a divorce.
How to respond
Before you respond, you need to determine how you feel about it and what you want from your spouse. However you choose to respond to a divorce threat, think about what you want for your relationship and your family in the future and consider whether or not their threats are something you can deal with.
Talk to your spouse about it: Try having an open discussion with your spouse where each of you explains where you're coming from. Explain why the threat of divorce hurts you and ask your spouse if their threats are serious. If the two of you can talk about the issue and get to the bottom of it, it could shed some light on your current situation and help you discover whether your marriage truly is headed for a divorce.
Consult with a divorce attorney: If you think your spouse's threats are serious, you must face the fact that they may choose to end your marriage. To find out what you may be facing and protect yourself, it is wise to talk to a divorce attorney about your situation. They will help you understand what your options are and be prepared if your spouse files for divorce (or if you ultimately choose to do so yourself).
Work on the relationship: If you want to work on strengthening your relationship, ask your spouse if they are willing to try and fix things. Consider visiting a marriage counselor or other therapist to help you work on your problems.
Dealing with the threat of divorce can be extremely difficult, no matter the circumstances. It indicates that your marriage is indeed at risk, either in the short or long term, and should not be ignored.
Contact McKinley Irvin to discuss your divorce case with a Washington family law attorney you can trust.
Posted By
McKinley Irvin