Top Seattle Family Law Attorney Janet A. George Joins McKinley Irvin
Posted on January 27, 2017 11:15am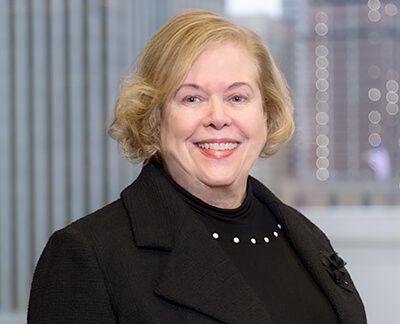 On January 30, 2017, Janet A. George, widely recognized as one of the top family law attorneys in Washington State, merged her prestigious family law practice with McKinley Irvin.
"After decades of building a rewarding solo family law practice, I am delighted to announce my decision to merge my firm with McKinley Irvin, the largest premier family law firm in our region," says Janet. "This decision came naturally to me, as we share a common set of values and practice philosophy."
Janet will continue her practice with high asset, high profile dissolution and parenting disputes. Throughout her career, she has represented many high net worth individuals in cases with multi-million dollar estates at stake. She is a respected leader in the family law community with more than 35 years of experience and has been a Fellow of the American Academy of Matrimonial Lawyers (AAML) since 1992, among her many other professional distinctions and honors.
By bringing our firms together, we will provide an even higher level of legal representation and personalized service to our clients. We look forward to the future as we work together to protect what our clients value most.
More about the merger: Read our official press release >
More about Janet A. George >
Posted By
McKinley Irvin