McKinley Irvin Ranked by U.S. News in "Best Law Firms" 2017 for Family Law
Posted on November 01, 2016 11:02am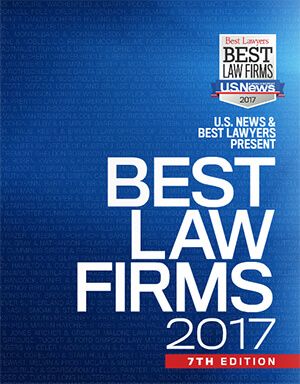 McKinley Irvin is honored to be ranked as a Tier 1 "Best Law Firm" in the practice of family law in the Seattle metro by U.S. News & World Report and Best Lawyers® for 2017. With the announcement of the 2017 rankings today, this makes it the sixth consecutive year that McKinley Irvin has achieved this distinction.
"Our attorneys and staff are committed to the best outcomes for our clients," said Sands McKinley, co-founder of McKinley Irvin. "To be rated among the best by our clients and peers is the highest honor."
We would like to thank our attorneys and our staff for their dedication to helping our clients, their compassion, and their professionalism.
U.S. News & World Report and Best Lawyers, announced the 2017 list publicly today, stating: "Firms included in the 2017 Best Law Firms list are recognized for professional excellence with persistently impressive ratings from clients and peers. Achieving a tiered ranking signals a unique combination of quality law practice and breadth of legal expertise."
Posted By
McKinley Irvin