Can I Get a Divorce Without an Attorney?
Posted on June 09, 2016 04:45pm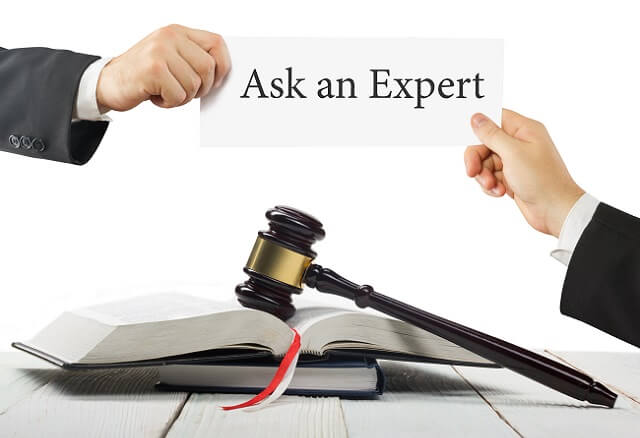 In order to reduce the costs of a divorce, some couples choose to forego hiring a lawyer and instead represent themselves in their divorce case. Self-representation, also known as "pro se," means that a person will state their own case before a judge rather than leaving it to their attorney. While this may initially seem like an attractive option, the disadvantages can greatly outweigh the dollars which they think they will save.
The Disadvantages of Divorcing Without an Attorney
Many people assume that all they have to do to get a divorce is to fill out and file a few forms. This is only one small part of the process. What most people don't think about are other details, like:
Specifically, where the documents need to be filed
What the deadlines are
How to handle the many nuances of the family court system
And even what to ask for (or what they are entitled to) in their divorce
Naturally, it is not surprising that a law firm will recommend the services of a lawyer. However, representing yourself in court is also discouraged by the court system itself. A survey by the ABA Coalition for Justice discovered that many judges feel that self-representing litigants cause an extra burden on the court system because they are often unprepared and unfamiliar with the court. Self-representation ultimately slows down the court because of the misconception that working without an attorney will somehow be easier, or that litigants can "figure it out" as they go along.
Another drawback is that you lose objectivity when you handle your own case. Because you are dealing with your own divorce, you can only argue it from a subjective standpoint and may not have a realistic picture of what is possible in your case. This is not always effective in a court of law.
The biggest drawback to pro se is that there are many facets of a divorce proceeding that those unfamiliar with the law just don't know to address. A seasoned lawyer with detailed knowledge of state and local laws will know what to ask for to get you the best outcome possible. On your own, though, you could end up missing something that could come back to haunt you when your divorce is over.
Self-representation, while it may seem like a money-saving option, usually isn't worth it in the long run – especially if children are involved, or you have a decent amount of assets or debt at stake. In fact, agreeing to an uninformed settlement can often cost much more than the attorney fees saved. Further, starting a case pro se can often lead to higher attorney fees if things go awry, as they have been known to do in a divorce, and one is required to bring in an attorney to fix issues which may not have come up if an attorney were retained initially. We invite you to contact a Washington divorce lawyer at McKinley Irvin to talk about how we can assist you.
McKinley Irvin serves Washington residents from offices located in Seattle, Bellevue, Tacoma, Vancouver, Everett, Puyallup, and Portland, Oregon.
Posted By
McKinley Irvin