4 Common Mistakes to Avoid When Getting a Divorce
Posted on June 19, 2015 02:10pm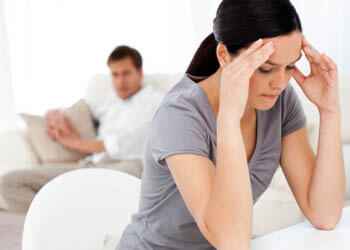 We've all heard divorce stories — from high-conflict courtroom battles, to collaborative divorce, to "conscious uncoupling." There are many ways people end a marriage. Yet, anyone getting a divorce can fall prey to certain mistakes that complicate the process and add unnecessary stress.
Part of the job of your Washington divorce attorney is to advise you on what and what not to do during your divorce. We personalize this advice for every client we represent, but there are some nearly universal mistakes that you should avoid when getting a divorce.
Below are our top 4 common mistakes to avoid when getting a divorce:
Not choosing your battles – Divorce is an emotionally turbulent experience. It's important to keep emotions in check when you are making decisions that affect the rest of your life (and your children's). Instead, do your best to remain grounded and focused on what you need to secure a positive future. While some fights may be worth taking all the way to court, many are not and can be settled through negotiation. You'll also save money on legal fees if you can limit unnecessary conflict.
Not talking to your children…or saying too much – Make sure you take the time to talk to your children about divorce and your situation. Be age-specific in how you communicate and help them understand that divorce is not their fault. On the other hand, you should be cautious in telling kids about the reason for the divorce. And you shouldn't talk negatively about the other parent in their presence. Trying to turn your kids against the other parent can seriously backfire in court. For more details, see our post on Telling Your Children about Divorce.
Misinformation – The internet, family, and friends can be a great source of divorce advice and support. Doing your own research and talking to others can help you prepare for divorce, but heed caution before you act on any of this advice. Remember, divorce is ultimately a legal process and what matters is how the law applies to your particular circumstances. Consulting with a family law or divorce lawyer is the best way to understand the legal realities of your situation.
Forgetting about the long-term – Divorce can become complex, especially when children, property, and other factors are involved. It's easy to get overwhelmed and look for easy solutions. Instead, to protect your long term well-being, make the effort to ensure that you handle these decisions with care. Get help if you need it, either from a divorce attorney, financial professionals, parenting experts, or counselors.
The McKinley Irvin team is committed to helping individuals and families across Washington and the Pacific Northwest during the divorce process. If you have questions about your current situation, common divorce mistakes, and how our legal team may be able to help you, please contact us to request a consultation.
Posted By
McKinley Irvin