Divorce Tips for the Stay-at-Home Mom
Posted on January 15, 2015 04:37pm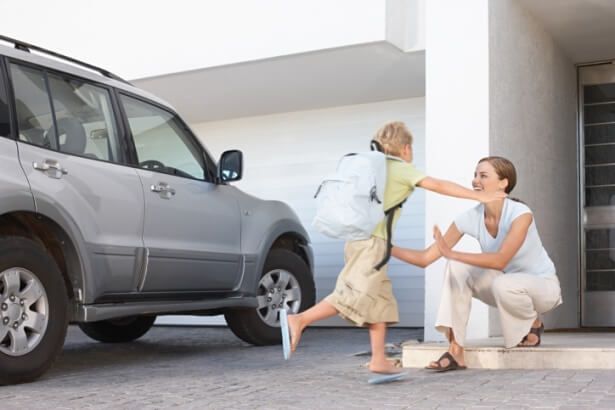 Stay-at-home moms face special challenges during divorce, but judges rarely take these factors into consideration. Finding a job is one of the biggest post-divorce challenges you can face as a stay-at-home mom. Unfortunately, this isn't always easy.
After years – even decades – of full-time parenting, many mothers have difficulty reentering the workforce. If you are a stay-at-home mom and facing a divorce, now is the time to prep for the financial challenges ahead.
Get Ready for Budget Changes
Divorce is expensive, even for two-income families. One-income families can face extra financial strain, especially when it comes to asset division, child support, and more.
As a stay-at-home mother, it is important to prepare yourself for these changes. First, establish a clear understanding of your budget. How much money do you need to take care of your children? How much debt do you and your spouse share?
Investigate your financial paperwork, including:
Bank statements
Debts and assets
Tax return documents
Income and expenses
Once you understand your financial circumstances, your lawyer can help you create a strategy to meet these needs. Since it is unlikely that you will be able to support yourself and your children without working, now is a good time to start looking for employment.
Tips for finding a job after divorce:
Know your skillset
Consider working from home
If necessary, seeking training or education
Finding the right job can take time, especially if you're busy dealing with a separation as well. Even if your spouse is paying temporary support or alimony during the divorce, looking for a job today is a prudent idea. (Check out our blog post on finding work after a divorce: 5 Tips for Getting Re-Employed after a Divorce.)
Balancing Time with Your Kids
Child custody is one of the most contentious divorce-related topics, especially if one spouse is used to spending all of his/her time with the children. After the divorce, you probably won't have the same amount of time to spend with your kids. A variety of factors can contribute to this change, including your employment and child custody agreement.
Make sure you understand how these changes will influence your life. If your children are old enough, talk to them so they understand too.
Work with an Experienced Seattle Divorce Lawyer
You don't have to face divorce alone. With the help of an experienced Washington divorce attorney, you can seek a fair settlement for child custody, support, alimony, and other issues. At McKinley Irvin, our lawyers are well-versed in virtually all matters related to family law and divorce, so you can be sure that your case is in good hands.
Get more information about divorce for stay-at-home moms when you get in touch with our law firm today. We look forward to hearing from you.
Posted By
McKinley Irvin